It's been a frustrating year for cryptocurrency as a whole, more so for the alts. But none of the high caps have underwhelmed as much as XRP. In line with this, following further drops this week, the case for XRP, as an investment, is looking weak.
2019 Has Been Disappointing For XRP Holders
Even the biggest Ripple advocates would concede that 2019 has been something of a disappointment for XRP. After the start of November, the third-largest cryptocurrency by market cap has been in freefall, losing 38% since then.
At the time of writing, XRP is trading below key resistance of $0.20, wavering at around $0.1961. Indeed, ever since November's drop, XRP has traded mostly below the 20-day EMA.
This contrasts with BTC and ETH, which have both experienced a narrowing of range these past few weeks.
And looking at the bigger picture shows no signs of reprieve. At the start of the year, XRP was priced at $0.3632, before a spike in May took it to $0.4799. And then a further surge in July touched just shy of $0.51 at $0.5081.
However, following July's YTD high, things have been in a downward trend. And while the hype surrounding the annual Swell conference did halt the decline, it wasn't enough to sustain an uptrend.
Currently, YTD performance equates to a 32% loss. Making it the worst-performing cryptocurrency out of the top ten, and by some margin as well.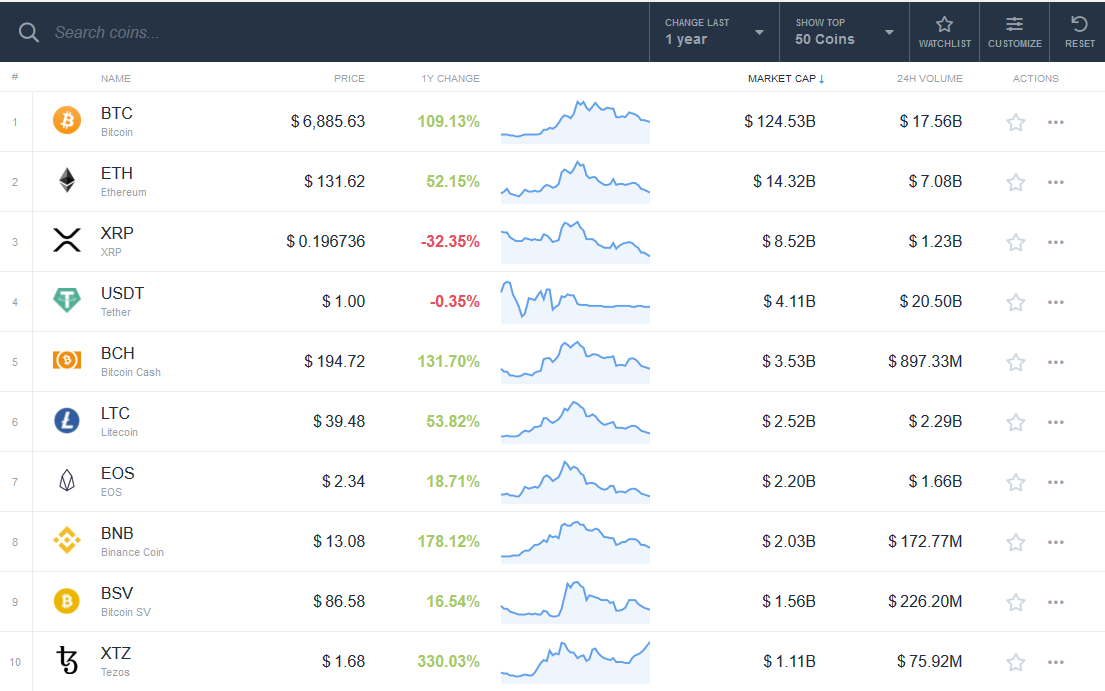 Analyst Assessment
With that in mind, it's unsurprising that many analysts have come out to slate XRP. Trader, Jacob Canfield tweeted how proud he was to warn friends and family against investing in XRP throughout this year and last.
https://twitter.com/JacobCanfield/status/1206765832468156417
While Canfield does see the merit in what Ripple is trying to achieve, he maintains that he always saw a significant decline in the cards for the divisive token.
And back in April, just after a significant price spike and FOMO was taking hold, when questioned on when to buy, he said that the $0.19 – $0.21 range is an appropriate level.
"Originally, I gave $.19 – $.21 back in April when price was hovering around $.40. I then revised it after I saw the parabolic downtrend to $.10 to $.15."
However, following the dismal performance of late, and a belief that more price drops are incoming, he has adjusted his buy range to the $0.10 to $0.15 mark.
This is a view shared by the analyst, Suchtaste, who has charted a year-end price of $0.1549, with further drops to around $0.14 by the end of January 2020.
But unlike Canfield, Suchtaste, using a 261-day pattern chart, gives hope for XRP holders by saying the end of January 2020 will see a trend reversal, with a price prediction of $0.30 by the start of March.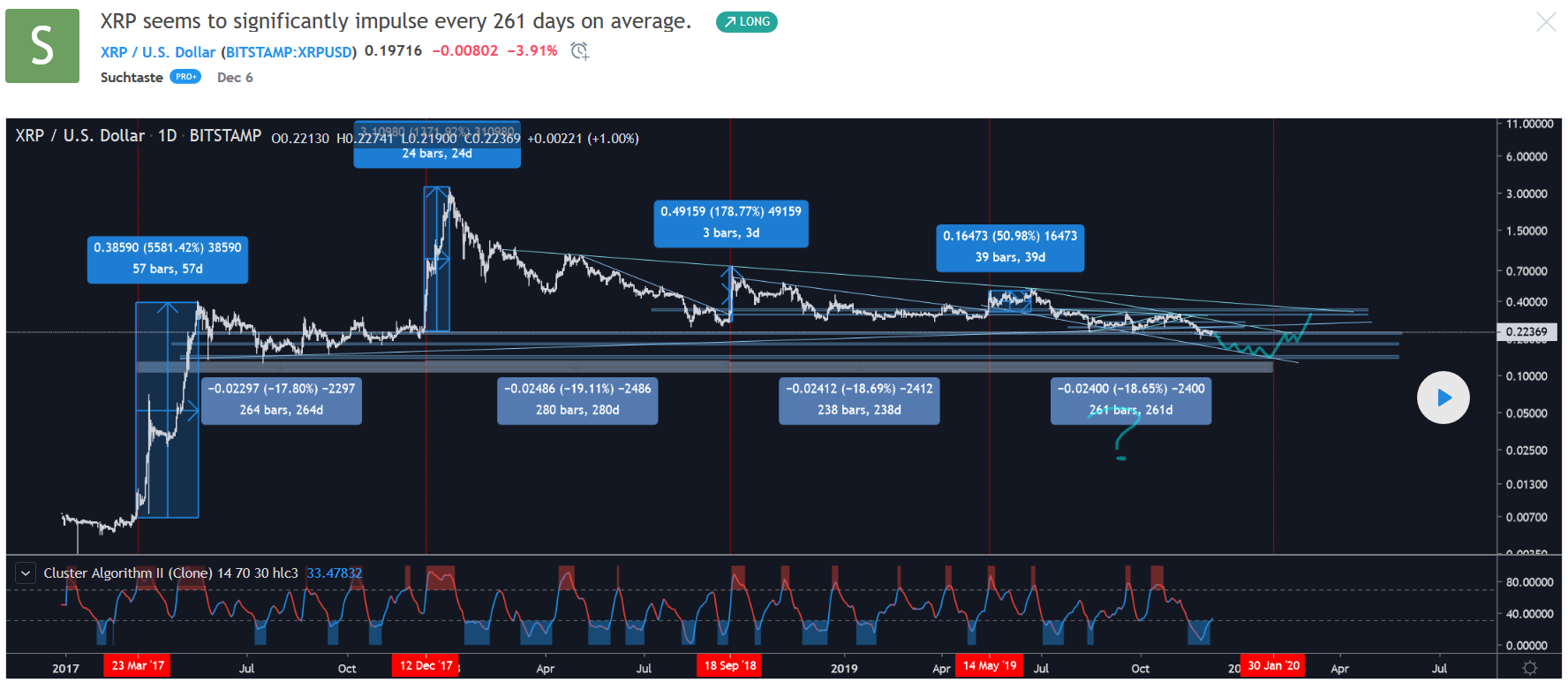 "Overlooking the entire chart data we have on XRP, we can see that the largest impulsive price movements are found every 261 days on average, indicating that end of January/Start of February may show another large impulse to the upside."