Ripple (XRP) up 15.1 percent
Widespread use of xRapid is the only insurance for XRP investors
Armed with solutions that speed up processes, Ripple may replace SWIFT. Use of xRapid draws demand. For XRP investors, widespread adoption is the only route for better prices. Expectedly, demand for XRP will fuel the next wave, propelling prices out of this 10 cents range towards 60 cents or higher.
Ripple Price Analysis
Fundamentals
There is hype around Libra and Facebook's Libra. Supporters argue that Ripple will  weather through Libra disruption and cement its position as a cheaper alternative for the unbanked. Given the edge that Ripple as a platform has like speed, the entry of Libra will no doubt be a game changer.
However, countering Facebook's broad base, Ripple will capitalize on their growing number of banks and payment processors. Aware that Libra could disrupt existing financial and money transfer landscape, Ripple could offer a way through.
MoneyGram is indisputably a selling point. Despite struggling with finances, leveraging xRapid will be the turnaround for MoneyGram investors. The option is speedy, efficient, and above all, equally beneficial for XRP investors in that demand will mostly stem from their operations.
Furthermore, through Xpring, is financing startups that are actively building use case around XRP. Wietse Wind and Stefan Thomas are rolling out products that in the long run, allows XRP not only to be a bridge currency but as a medium of exchange.
Candlestick Arrangement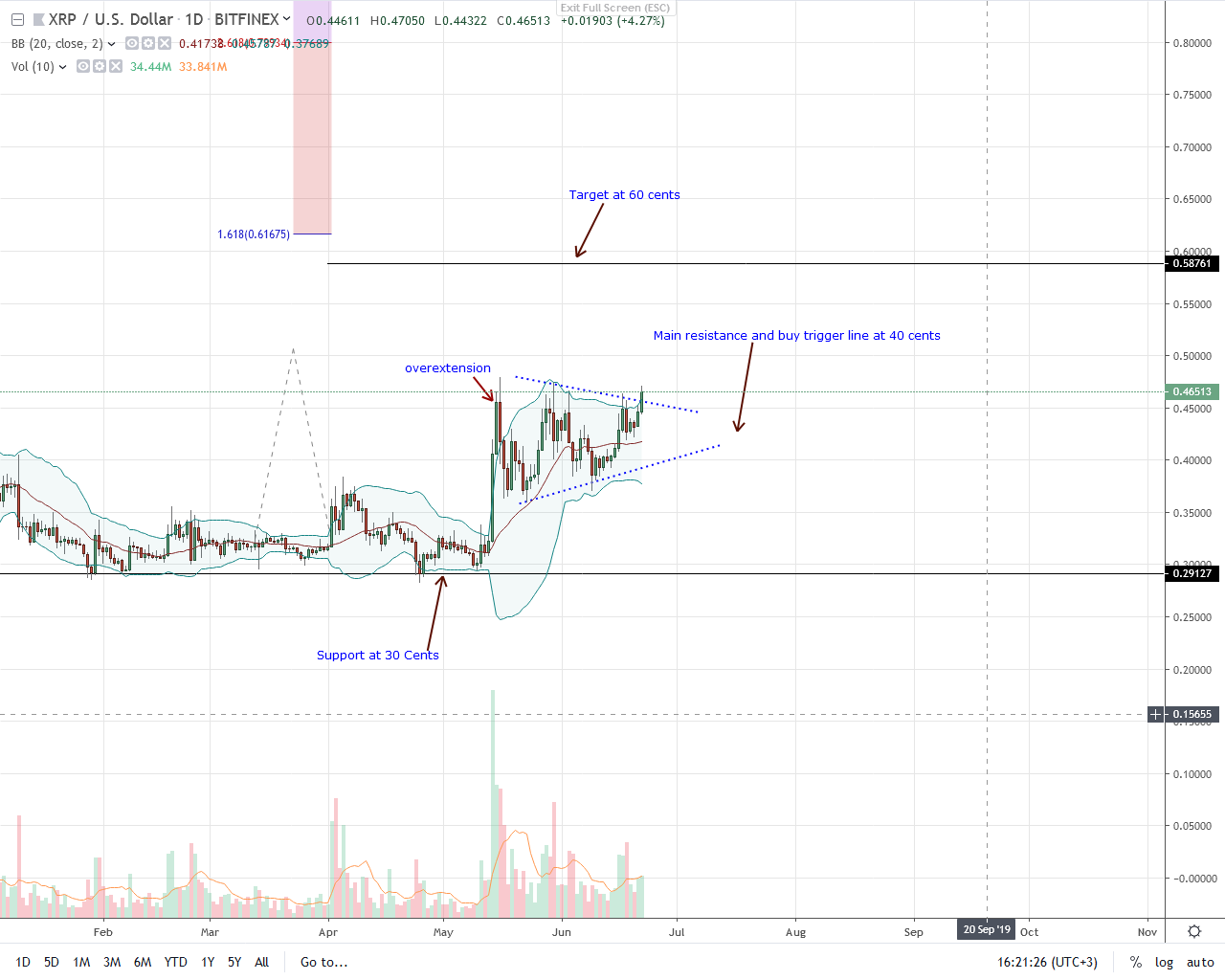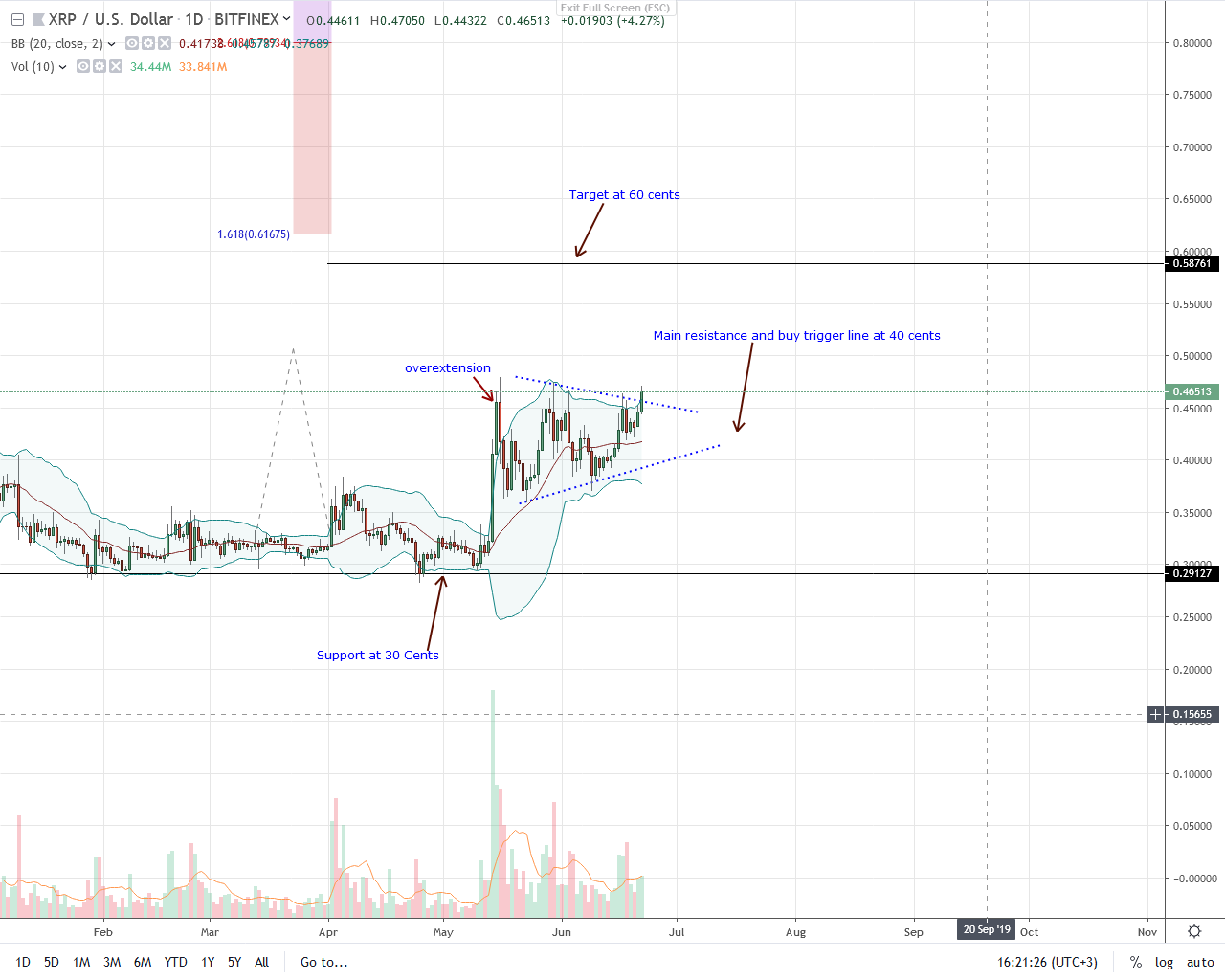 Price wise, XRP bulls are on a roll. Even though they are struggling below 50 cents, there is a notable spike in activity. Catalyzing this are external events like the rise of BTC and fundamental factors favoring xRapid use.
From the charts, it is essential that bulls generate enough momentum, thrusting prices above 50 cents with high transaction volumes. After all, XRP is technically bullish if dissection is from a top-down approach.
Note that XRP prices are oscillating within the week ending May 19th bull candlestick. Instead, the bullish bar is also within the trend defining Sep 2018 candlestick. The failure of bears to wipe out May gains a hint of underlying demand. As such, aggressive traders can load up in readiness for a probable close above 50 cents with targets at 60 cents and higher.
Technical Indicators
Trading volumes matter in this trade plan. Revealing the correct trend and willingness of participants, it would be perfect if the rally past 50 cents is with high trading volumes exceeding 94 million of May 30th. That will surpass current averages of 32 million as bulls commit.
Chart courtesy of Trading View. Image Courtesy of Shutterstock