Although yesterday's news that Coinbase would be adding XRP to their platform was a pleasant surprise to investors who had long criticized the exchange for not adding the cryptocurrency to its platform, XRP has dropped today and has surrendered a large portion of its recent gains.
XRP's inability to continue climbing despite the positive news signals that the so-called "Coinbase effect" may no longer be relevant in the persisting bear market.
XRP Drops Over 3% as Yesterday's Surge Fizzles Out
At the time of writing, XRP is trading down 3.3% at its current price of $0.32. Yesterday, the crypto surged from lows of just under $0.30 before climbing to highs of nearly $0.34. Its bulls were unable to garner enough buying pressure to continue pushing its price higher, which led it to drop slightly towards its current price levels.
In the past, XRP incurred double-digit gains just based on rumors that Coinbase would list the digital asset. The reactiveness of the markets stemmed from a widespread belief – largely backed by empirical evidence – that cryptocurrencies would surge after being listed on Coinbase due to a sudden influx of buying pressure from the exchange's users.
Historically, this buying pressure came about due to the large user-base on Coinbase's consumer platform that allows investors to easily buy cryptocurrencies using fiat trading pairs.
Mati Greenspan, the senior market analyst at eToro, spoke about the fleeting effect that the Coinbase listing had on XRP in a recent email, noting that the impact of the official listing announcement was significantly less than that of unsubstantiated rumors in late-2017 and early-2018.
"Several rumors that circulated during the 2017 bull run were thought to have a profound impact on the price. Even though at the time they were unsubstantiated, it wouldn't be uncommon for XRP to rise by double digits on sheer anticipation… In the bear market however, even fantastic news that will no doubt allow many to access this market more freely is having less of an impact on prices," he said, referencing the small 10% pump XRP witnessed yesterday.
Impact of Coinbase Listings are Typically Fleeting
Although many XRP advocates and investors were popping the champagne after yesterday's announcement, they may have celebrated too soon, as most cryptocurrencies that are listed on Coinbase see little-to-no positive price action post-listing.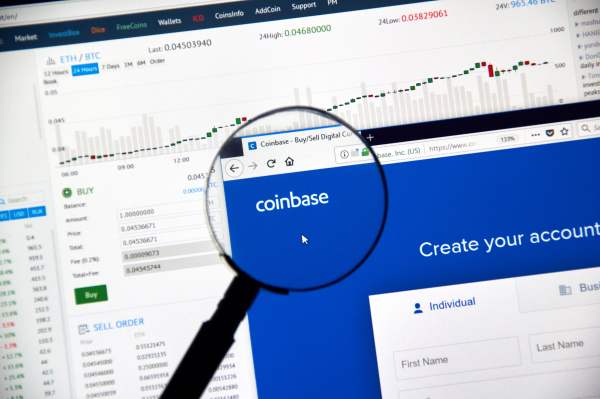 Josh Rager, a popular cryptocurrency analyst on Twitter, spoke about the fleeting nature of the once revered "Coinbase effect" in a recent tweet, referencing the poor post-listing price performance of Ethereum Classic (ETC).
"Don't worry $XRP army. You're going to love the Coinbase effect. Just ask $ETC bagholders."
Don't worry $XRP army. You're going to love the Coinbase effect

Just ask $ETC bagholders pic.twitter.com/moGjjoHdLO

— Josh Rager ? (@Josh_Rager) February 26, 2019
Although the listing may increase XRP's trading volume over the long-run, it is highly unlikely – given the current state of the markets – that XRP will be able to buck the market trend and surge while Bitcoin and most other cryptos trade on the edge of a precipice.
Featured image from Shutterstock.