The XRP price has rather underperformed within the last two years. While XRP has fallen 90.04% from the all-time high of $3.40 on January 6, 2018, Bitcoin (-75.76%) and Ethereum (-74.52%) show considerably smaller losses.
One of the main reasons for this is probably the lawsuit filed against Ripple by the U.S. Securities and Exchange Commission (SEC), which has caused a lot of uncertainty among investors. In addition, numerous exchanges have delisted XRP or, like Grayscale, dissolved their XRP trust. A settlement with the SEC or a Ripple court victory is therefore considered an extremely strong catalyst for the XRP price.
Ripple Is Expanding Adoption Of ODL
However, another reason to be bullish is the XRP-based On-Demand Liquidity (ODL) technology by Ripple, which continues to be adopted heavily beyond the U.S. In an interview, Navin Gupta, Ripple's managing director for South Asia and MENA, said that ODL is available in markets representing nearly 90% of the $6 trillion daily foreign exchange market.
Gupta further remarked that there is a lot of interest in XRP-based technology in the Middle East and North Africa (MENA) region:
We have seen a great deal of interest from institutions across MENA to use On-Demand Liquidity (ODL) to underpin the remittance services they offer, and we already have local payments service providers such as Pyypl using the solution to facilitate remittances between the UAE and other countries around the world.
The executives also revealed that Ripple is expecting further growth in the region, adding; "[w]e have partnerships with several leading banks in the region, including with SABB in Saudi Arabia and QNB in Qatar. We are also working with local payment services providers such as Pyypl and LuLu Money, which are using Ripple's crypto solution to facilitate global movements between different currencies."
As Gupta also pointed out, the total payment volume of RippleNet has grown over $15 billion in the last year, while the global ODL volume has increased ninefold year-on-year. In the United Arab Emirates, in particular, Ripple is finding an open stance towards the use of cryptocurrencies for remittances and treasury payments.
More recently, Gupta has observed that traditional financial institutions are becoming more comfortable with the idea of adopting crypto. "While traditional financial institutions have been slower to adopt, MENA is certainly seeing an increase in new services and adoption in the region by both consumers and enterprises," he added.
The XRP Price Today
At press time, the XRP price was trading at $0.3339. This puts the price just above the key support level at $0.3333 where it needs a bounce to avoid falling toward the next support level at $0.3212. To the upside, XRP bulls need to push the price above $0.3548 to build momentum.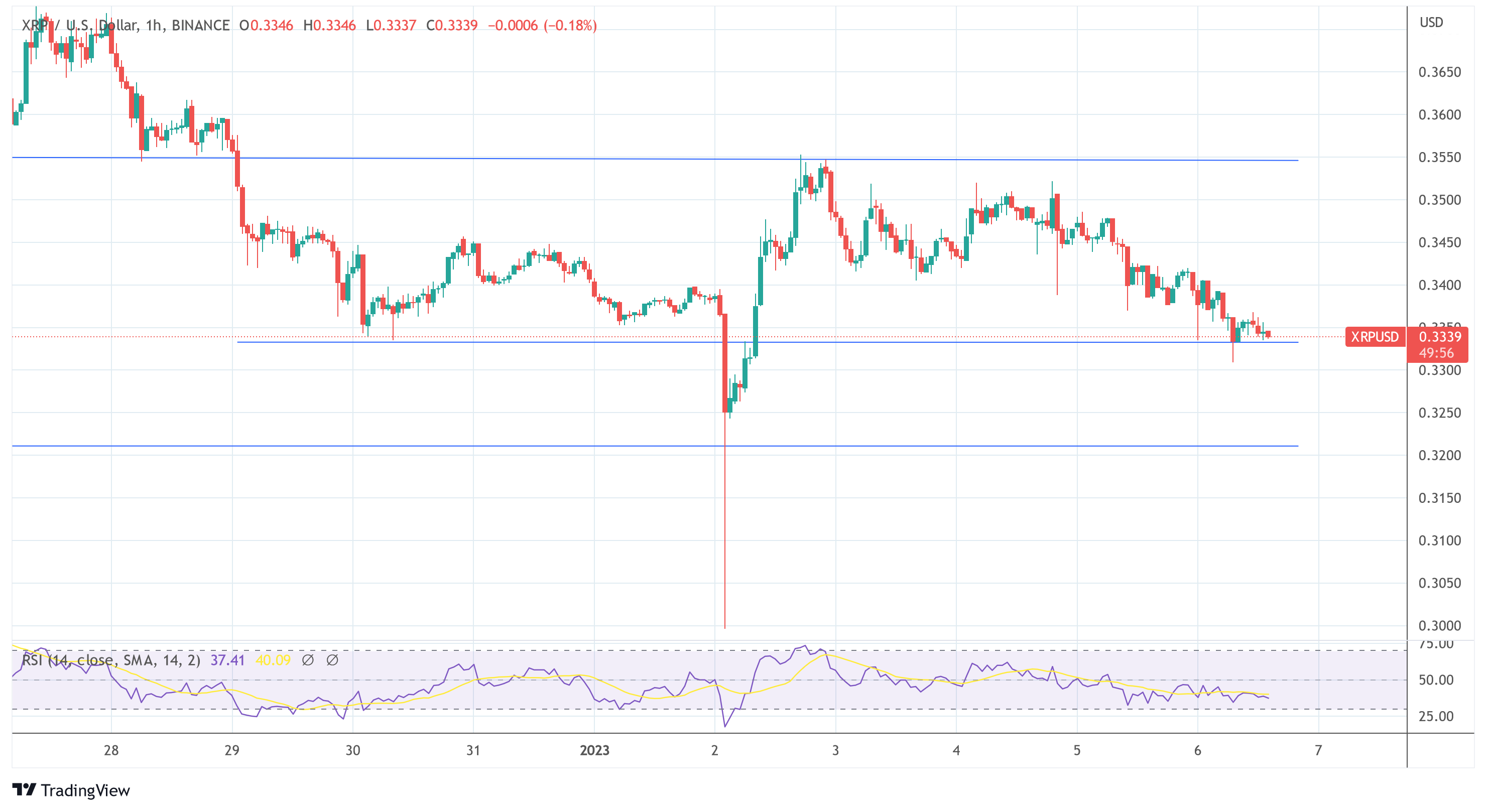 Featured image from vjkombajn / Pixabay, Chart from TradingView.com