For quite the while, Nevada-based Robocoin has been a shining beacon when it came to easily acquiring bitcoin in-person. Now, well, it seems they aren't held up with such high regard.
And a thread that popped up last week on a social media website isn't really helping their image.
The tale begins with MetaLab founder Andrew Wilkinson and Sparklit founder Rajiv Khaneja looking to purchase a bitcoin ATM for their hometown, Victoria, Canada.
After spending $25,000 for a state-of-the-art bitcoin ATM sold by Robocoin (which is interesting because Robocoin doesn't actually manufacture the machines, they just resell them with their own software installed), they got an experience they'll never forget — and not in a good way.
What they received for the money was a machine riddled with problems and less-than-stellar technical support. When they finally decided to call it quits and send the machine back, it wasn't easy to get their money back.
In fact, it seems as if Robocoin CEO Jordan Kelley did what he could to stall the process.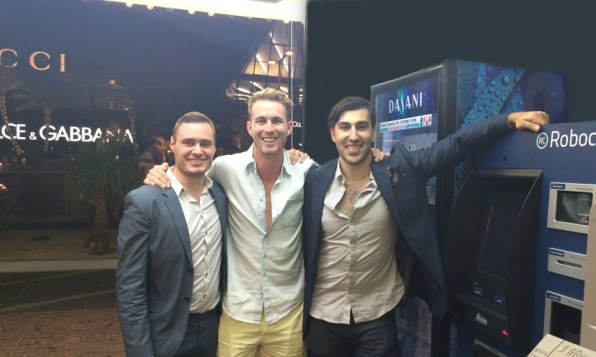 Only after the exposé (if you will) was made public in the form of a lengthy Google Docs document did Kelley issue a refund in full (if you read the correspondence, you'll see Robocoin tried charging the two friends a restocking fee of $5,000).
In all, it's a rather cringeworthy document, complete with correspondence between the friends and Robocoin. A nightmare that seems like it won't end, it isn't hard to see why operators might be extra cautious when it comes to working with Robocoin.
And while this might be an isolated case, another operator took to Reddit to explain his experience with Robocoin:
I am also an operator of a Robocoin machine.

We have had similar experiences with ID scanner/palm scanner/software errors and some of the most atrocious 'support' you could imagine, from mentioned Frank Clark.

I discourage anyone from considering buying one of these machines for the foreseeable future.

While the machine is barely functional I'd prefer to remain anonymous to avoid any further deterioration in service.
On Saturday evening, I reached out to Robocoin CEO Jordan Kelley for comments on this. He told me his company has "a few stories running shortly" with statements on the matter.