Russian President Vladimir Putin has issued a fresh order to Russia's government demanding that they draft and approve a regulatory framework for the crypto industry.
Although this seems like a positive development for the industry, similar orders have been issued on multiple occasions over the past few years to no avail, which calls into question the clout that these orders truly hold within the Russian government.
A Brief History of Russia's Rocky Relationship with Crypto Regulation
Russia has taken a confusing position on cryptocurrency in the past, as there have been multiple conflicting statement from different regulatory and government officials regarding the status of crypto as a legal form of currency.
Despite this, it appears that the country's hesitance to accept crypto in its current state stems from fear regarding the unregulated nature of the nascent industry, as there have been multiple occasions over the past few years where Putin, or other government officials, have put forth bills or orders demanding the drafting and approval of a regulatory framework for digital assets.
It is important to note, however, that these aforementioned demands for regulation have been filled with sound and fury and have – thus far – signified nothing.
Starting in late-2017, news broke that Putin was insisting that the country develop a regulatory framework for cryptocurrencies, despite warnings from his finance minister and central bank chief, who both claimed that digital currencies could pose "serious risks" to investors and could be easily utilized by criminals.
At this point in time, it was illegal to pay for anything in crypto or to convert digital currencies to the country's fiat currency – the ruble.
Fast forward a few months to January of 2018 and the situation became slightly more complex when the country's Finance Ministry announced that they were working on legislation that would regulate cryptocurrency transactions without fully banning them.
At the time, the finance ministry explained their decision, noting that it would be impractical to try to ban crypto transactions entirely.
"Trades with cryptocurrencies have become so widespread, a legal ban on such activity would lead to the creation of conditions for the use of cryptocurrencies as an instrument to service illegal businesses, launder criminal incomes, and finance terrorism," they said.
Despite this, one year later in January of 2019, nothing new had occurred with regards to Russia's regulatory climate, and the aforementioned legislation never came to fruition.
This led to a new round of news regarding regulation in Russia, as Anatoly Aksakov, the Head of the State Duma's Committee on the Financial Market, proclaimed that his state government would convene to debate the merits of crypto regulation shortly after he made his initial announcement.
Will the Latest Round of Crypto-Related Regulatory Discussions Be Any Different?
During his announcement, Aksakov said that his state's proposed regulations – which were mainly focused on governance of crypto exchanges and marketplaces – would be adopted in mid-February, but that deadline has been pushed back in the time since.
Yesterday, however, the deadline for federal regulations was once again pushed back, when the government announced that Putin had issued a deadline for the adoption of regulation by July of 2019.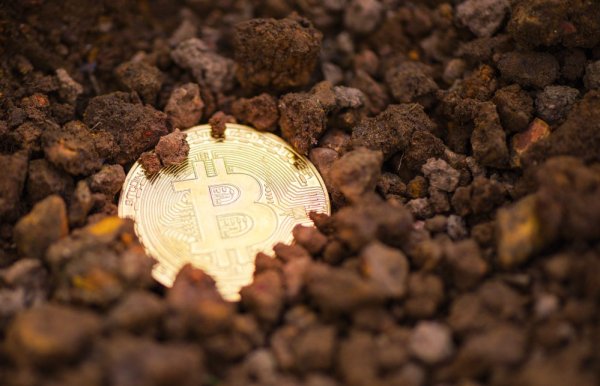 According to the official announcement, the goal of these new regulations is to encourage the development of a digital economy within Russia, which includes regulating "digital assets," and to attract a greater amount of financial resources aimed at promoting the development of digital technologies.
If this time is different, and the Russian government does actually pass a tangible regulatory framework that encourages the formation of a digital economy based on cryptocurrencies, it would be very positive for the industry as a whole.
Despite this, it is likely that most crypto investors are not holding their breath.
Featured image from Shutterstock.