Bitcoin price has been rallying throughout 2019, and most believe that the crypto asset is about to embark on its greatest bull run yet. As global economic tensions and uncertainty rise, so does the price of gold and its digital counterpart Bitcoin. The rise has only further driven Bitcoin's safe-haven asset narrative, suggesting it's the best store of value during times of economic collapse.
Before the economy can collapse, the price of both Bitcoin and gold have begun to pull back, showing a continued correlation between the two safe-haven assets. Given gold's longevity, it'll always be favored as an economic hedge, but will this latest drop start to cause investors to question Bitcoin's safe haven narrative or does the continued correlation only further solidify that the narrative has legitimacy?
Continued Correlation Between Gold and Bitcoin Price Movements Only Further Cements Safe Haven Narrative
Throughout much of 2019, Bitcoin price has grown substantially, making it the best performing asset of the year thus far. In recent weeks, as a trade war brewing between the United States and China heats up, gold – the long lauded safe-haven asset investors move capital into during economic downturns – has started to rise ahead of a potential economic collapse. The crypto asset skyrocketing alongside gold has only further driven the recent narrative surrounding Bitcoin as a safe-haven asset itself, due to its hard-coded digital scarcity.
Related Reading | Prominent Investor: Mainstream Finance Is Now Considering Bitcoin As a Safe Haven Asset 
The positive sentiment and interest from institutional investors as a safe-haven asset has helped Bitcoin price climb as high as $13,800 before it was rejected. Over the last few weeks, the crypto asset has maintained much of its bullish momentum and made another attempt at retesting the former high.
Gold, on the other hand, had a bull flag breakout, which has now been rejected back down to levels below where the breakout occurred. With Bitcoin price following gold with such parity, it's not too surprising to see that BTC value has also fallen further, and has dipped below $11,000 on some exchanges. Price action has bulls trying to push the price of the leading crypto asset back above the important psychological price level.
Gold, which rallied over $100 since the start of the month, saw a rejection that retraced roughly 50% of the gains. Since August 1, Bitcoin price rose from around $10,000 to $12,000 where it topped out, making the current price level a 50% retracement that is right in line with gold's drop.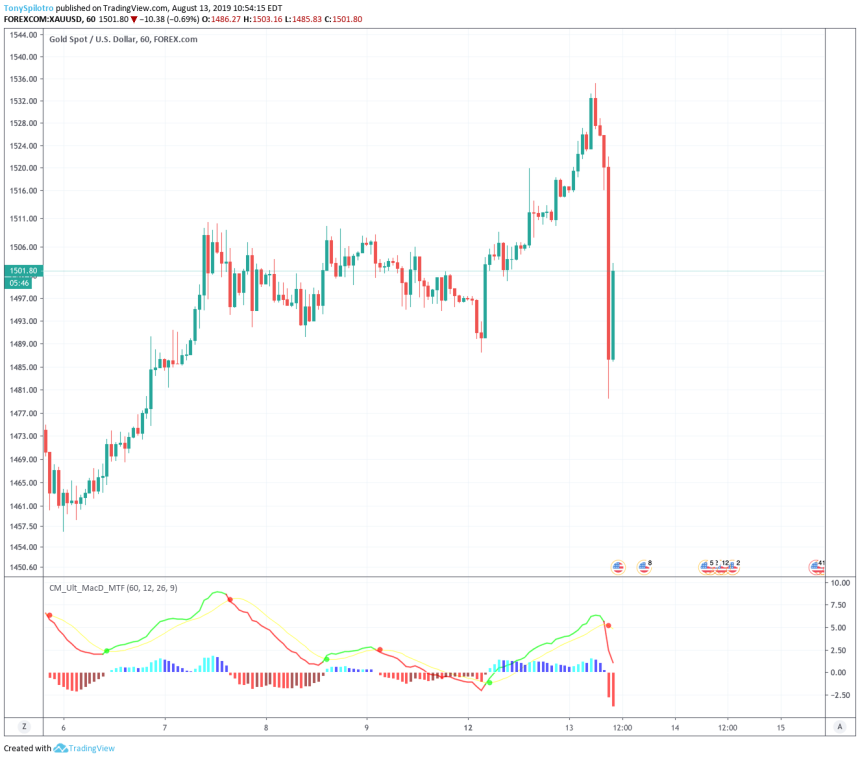 The two assets have been tightly correlated for some time, and the more they show correlation the stronger Bitcoin's safe-haven asset narrative becomes. Bitcoin, along with gold, has recently joined the same conversation as other safe-haven assets such as the Japanese yen and Swiss franc, all sought for their long-term relative stability, sans Bitcoin – known for its notorious volatility.
Related Reading | Bitcoin Store of Value Narrative Turning Toward Safe Haven Asset 
The increase comes from both institutional investors warming up to Bitcoin as they consider gold, and crypto investors taking an increased interest in gold as the global economy reaches the brink of potential destruction.