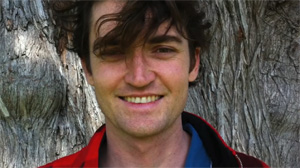 An update to a story recently posted on the topic of alleged Silk Road founder Ross Ulbricht. After a bail hearing on the 21st of November, the court decided to not grant Ulbricht bail.
Ulbricht's lawyer, Joshua Dratel set before the court the proposition to grant $1 million bail to Ulbricht (an amount pledged by Ulbricht's family and friends). The court decided this wasn't the way to go, particularly after hearing the Manhattan federal prosecutor's case that Ulbricht would try to flee the United States before it was time for his trial.
Ulbricht's family and friends are attempting to raise $500,000 for Ulbricht's defense fund. So far, just over $2,000 has been raised. A video asking the general public for donations was posted this week on YouTube:
More updates as they become available.