The Society for Worldwide Interbank Financial Telecommunication, better known as SWIFT has successfully completed a cross-border payment from Australia to Singapore, in only 13 seconds in a new trial the international payments prcoessing giant is experimenting with, reaching speeds closer and closer to what Ripple – the crypto asset aiming to distrust SWIFT and the cross-border payments industry – is capable of.
Last month, Ripple announced a partnership with cross-border settlement powerhouse MoneyGram, in its latest attempt to disrupt the industry. But while the news was able to cause MoneyGram stock prices to soar, it's done very little for Ripple and XRP, which has only further dropped in price and sentiment since then. Is Ripple swiftly losing ground to SWIFT, or is the MoneyGram move enough to secure Ripple's place in the cross-border settlement space?
SWIFT Makes a Major Payments Splash While XRP Crypto Barely Makes a Ripple
Ripple, also known as XRP, the native cryptocurrency token for the Ripple protocol, is positioned to become the eventual replacement for cross-border settlements and payments, such as SWIFT-based bank wires, Western Union payments, and more. It's a multi-trillion dollar industry that's done little in the way of evolving over the years.
Related Reading | Crypto Analysts: Ripple Most Bullish USD Chart, XRP Target 2000% Gains
But even with a higher transaction per second capacity, a transparent distributed ledger, and payment speeds from destination to destination taking only 4-7 seconds and costing only a fraction in fees, Ripple has failed to garner market share. This puts the company and crypto asset at a disadvantage, during a time when crypto is no longer being viewed as the golden goose, regulation is looming, and competitors like Swift are catching up.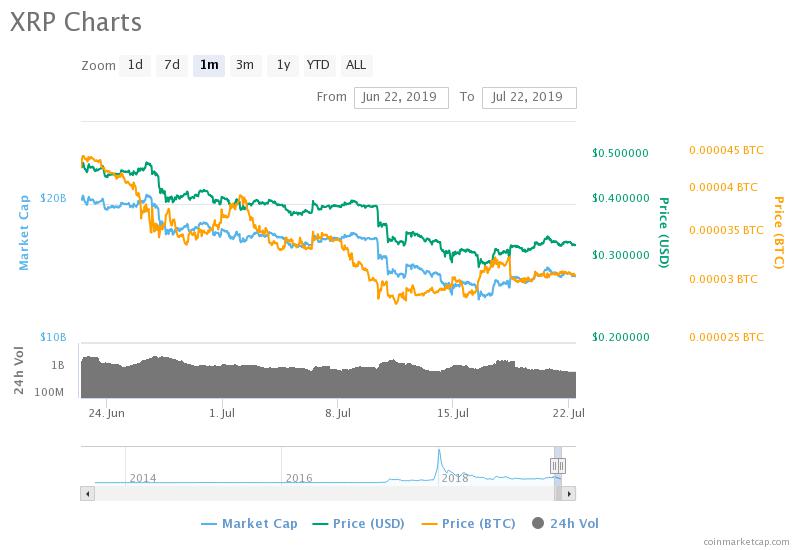 In its latest global trial, interbank payments processing-giant SWIFT has completed a cross-border transaction from Australia to Singapore in just 13 seconds. The trial involved integrating SWIFT's existing Global Payments Innovation Instant into Singapore's native payment service called FAST. Ten banks in total participated in the trial, including heavyweights like HSBC and Royal Bank of Canada.
SWIFT considered blockchain technology like that which Ripple is built on to bolster its cross-border payments systems, however it the firm discovered it was too "challenging" to implement for only a small margin of improvement.
Related Reading | Ripple Effect: MoneyGram Stock Continues to Soar, When Will XRP Price Follow? 
A 13-second transaction is only double the length of time it would take for a Ripple transaction to complete, however, anything under a minute is likely negligible for the average user or bank client, which would consider either cross-border payment solution to be more than sufficient. With speeds comparable to Ripple, it's not too surprising to see investor sentiment around XRP begin to decline, along with its price.
Featured image from Shutterstock