Tron founder and CEO, Justin Sun, teases the crypto community yet again with talk of another big name partnership. This time, it's Apple supremo, Steve Wozniak, who takes the honors.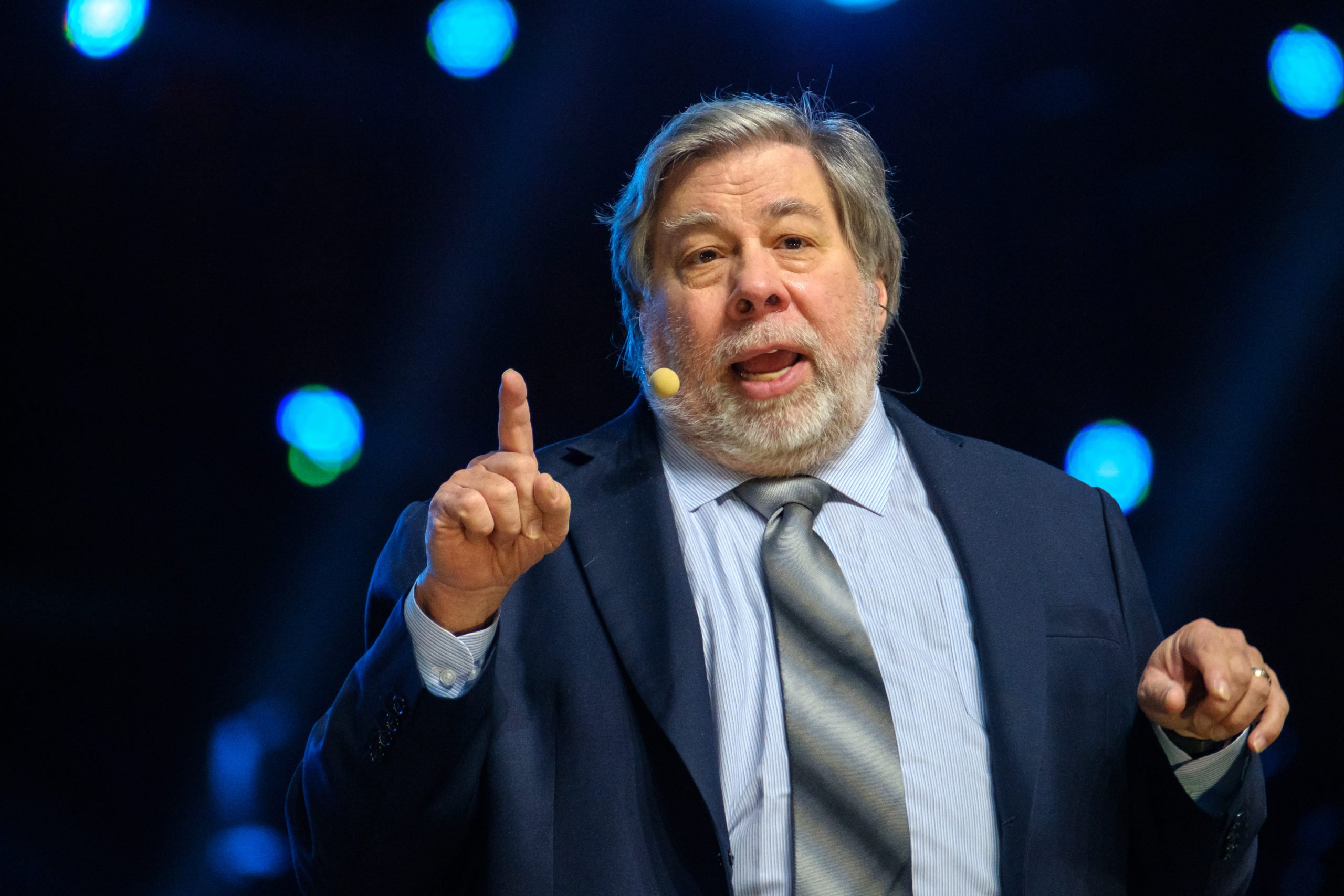 Justin Sun's Style Continues To Divide Opinion in Crypto Commuity
Master marketer, Justin Sun is seldom far from the limelight. Many have praised his skill in stirring debate on the key issues regarding Tron.
But others take a more pragmatic approach to his style. Pointing out the numerous instances of disappointment when it comes to his often extravagant announcements.
Sun himself admits to this personality flaw, and following the canceled Warren Buffett lunch, he expressed remorse for overhyping the event.
"I deeply regret my excessive marketing and overhyping behaviour, and I would like to express my sincere apology to the public, the media, and the leaders and regulators who care about me."
Whichever stance you take, there's no denying that Sun is good at what he does. And that can be summarised as bringing attention to the crypto space.
Indeed, few out there can match Sun when it comes to provoking tongues to wag. And in the often technical world of crypto and blockchain, we need more like him to reach the masses.
Are Big Things on the Horizon for Tron?
That brings us on to the latest tweet from Sun, who let it slip today that he's teaming up with Apple co-founder, Steve Wozniak.
Little needs to be said about Wozniak. But there's no doubting his ability to forge a technology empire, and more importantly, his competence in making things that people want.
It was an honor meeting the legendary Woz, @Apple co-founder! Looking forward to our partnership! https://t.co/Y1faA9UCcy

— Justin Sun (@justinsuntron) January 22, 2020
The pair sat down to lunch at Mandarin Gourmet, a modest Chinese restaurant in Cupertino, California. But what they discussed remains something of a mystery.
Naturally, the rumor mill is in overdrive, as the possibilities of a Wozniak tie-up could be big news for Tron.
While no details have been forthcoming, a recent tweet from Sun, that mentions a "secret project" to dethrone Twitch, Periscope, Netflix, and YouTube is of interest. But what that means exactly is anyone's guess.
Regardless of that, as expected, Sun is aiming high and estimates that this "secret project" will net the Tron ecosystem an additional 100 million users.
"Based on conservative forecast, this project will create at least multibillion benefits for $BTT & $TRX ecosystem and attract at least 100 million new users."
The project is aiming to disrupt @Twitch, @PeriscopeCo, @netflix & @YouTube. Purely based on #TRON & #BitTorrent. No new token. Using $BTT & $TRX. https://t.co/3dyVV0xa9Z

— Justin Sun (@justinsuntron) January 12, 2020
Indeed, recent goings-on within Tron demonstrates some lofty ambitions. At the end of last year, DLive began its migration on to the Tron blockchain. This move signified a merger between DLive and BitTorrent.
"BLive, the live streaming platform introduced by BitTorrent in early 2019, will be merged into the DLive platform, and their team will join the DLive team. DLive will begin utilizing the BitTorrent File-Sharing System (BTFS)."

https://twitter.com/justinsuntron/status/1211683179326824450
But what's interesting is that the overall aim of this move is "to bring blockchain-based peer-to-peer content sharing, including live streaming, to everyone."
That statement in itself should have execs at Twitch, Periscope, Netflix, and YouTube squirming in their seats.
Image from Shutterstock