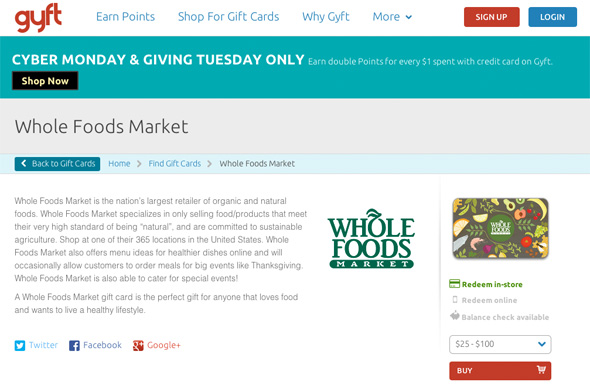 Popular grocery shopping store Whole Foods has apparently been added to the slew of options offered on Gyft. Values of $25 to $100 are available.
Gyft is a service that allows users to purchase gift cards to popular stores online. In the bitcoin community, it is quite popular given that the company accepts bitcoin payments in exchange for the equivalent amount in USD on the cards.
The service, in essence, allows users to spend bitcoins at most retailers, despite the fact that very retailer may not accept bitcoin in-store.