Coin Fam🇨🇭☀️
In the last article we teased VESA being in Switzerland, and how the country is advancing leaps and bounds in the eyes of the international crypto community, but today we will give you the lowdown on what the Swiss Web3 Fest was all about and who are the people in the ecosystem behind it.
To preface why the following is important, it's good to mention something. VESA has been working with a bunch of people, from big to small companies and beyond, and what is quite frightening is the ratio of competent people even in big organisations, who have their shit together. It is  R A R E.
So, let's get to it.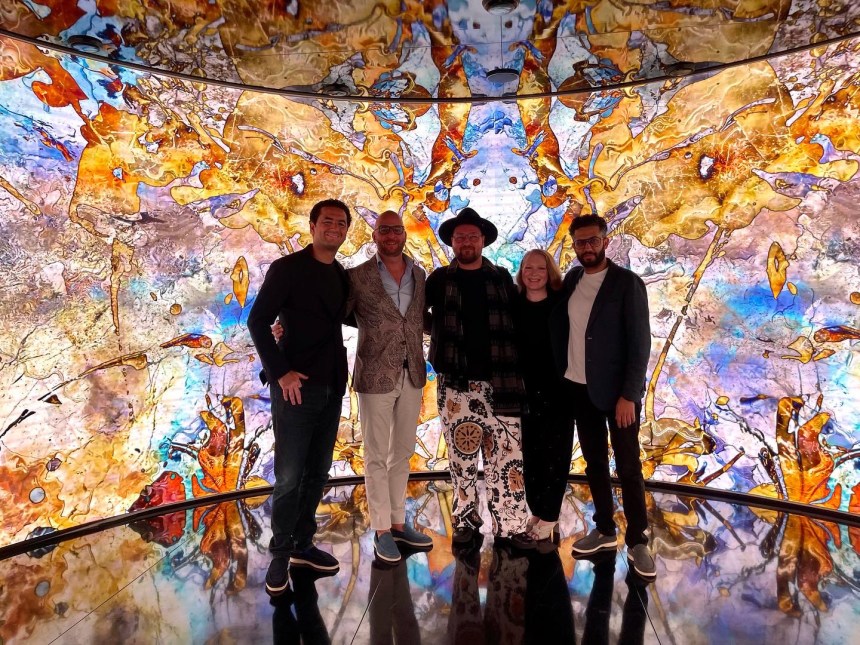 The Crypto Oasis founders (from left) Saqr, Ralf, and Faisal with us at the Art In Space gallery in Dubai earlier
From Crypto Oasis to Crypto Valley and back 💫
If you have been connected to the crypto scene in Dubai at all, you must have heard of Crypto Oasis. The spearhead pack is the fastest growing crypto ecosystem in the world, but not everyone knows of their strong presence, and co-founder origins, in Switzerland.
Grace under pressure
The teams of Crypto Valley and Oasis were like fish in water when D-day finally came. The type of pressure that producing a large conference brings didn't seem to faze them. It wasn't an act when the curtains finally opened.
Quite the opposite. The day before the WEB3FEST was set to go, the meeting room was still full of laughter and the team was constantly aware of opportunities to connect and support those already arriving early. VESA has been to some 400+ events and behind closed doors in many of them you don't hear laughter this close to showtime- that's for sure.
While we are most familiar with Crypto Oasis, Ralf, and Saqr especially, at Dubai's end, the home ground advantage that Crypto Valley and Inacta Group had in Switzerland was tangible. It is clear that this network that drapes over the two countries and more is legit, and expanding fast. Valley or desert, some people know how to execute.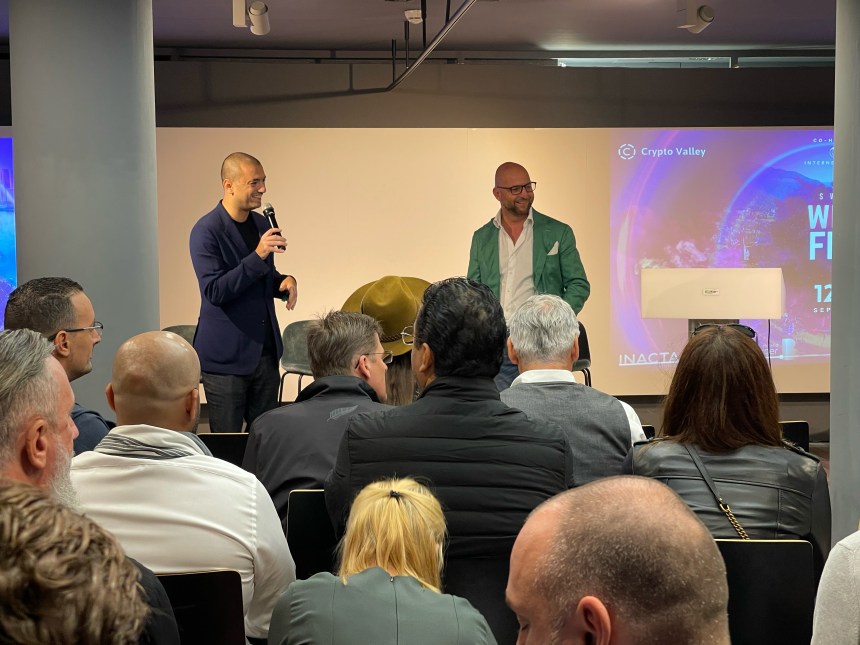 What bear market?
The WEB3FEST kicked off and the feeling had that same kind of buzz that was Miami during the height of the bull market in Jan 2018 at the North American Bitcoin Conf. Many of the attendees had a personal connection to one or several of the Founders of the Fest and as their repertoire is not only crypto, the peaks and valleys of its cycles wasn't such a pressing topic on everyone's mind. It's one thing to keep being in this space through the rough seas of the bear market, and quite another to pack electric conferences during it.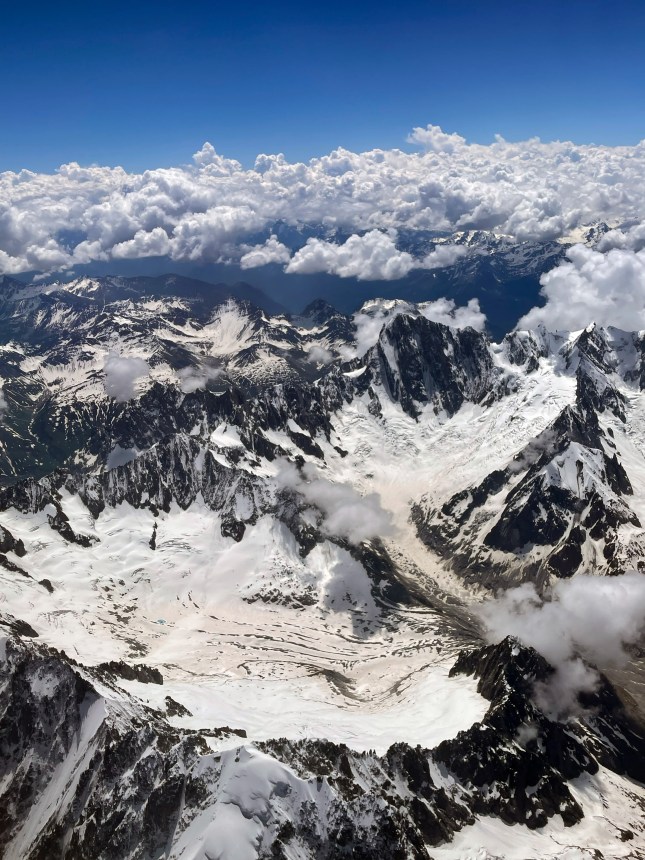 Captured from the plane ride over

The Swiss Alps lent its majesty as the backdrop of the affair as the attendees flew in and were greeted by the opulence and wealth of the country. First time visitors were quickly educated on the cost of living in the country, as grabbing a bottle of water at the airport set you back a distinguished 7,30 euros.

NFT ART DAY IN ZUG
It's great to get in contact time and time again with the art world at large – from the point of view of crypto art & NFTs. Legacy art is still so far behind in understanding why digital certificates done right matter that it's scary. Culturally, we feel the touch of history, as we delete and censor expression all the time. Culture and tastes change, and recently we see deletion of conversations, ideas and people. It's always been like this. Statues are being torn, and some are still pissed that the library of Alexandria was burned. We can never take knowing history for granted. Now that AI is mixing reality unrecognisably, being verified on the decentralized blockchain matters more than ever.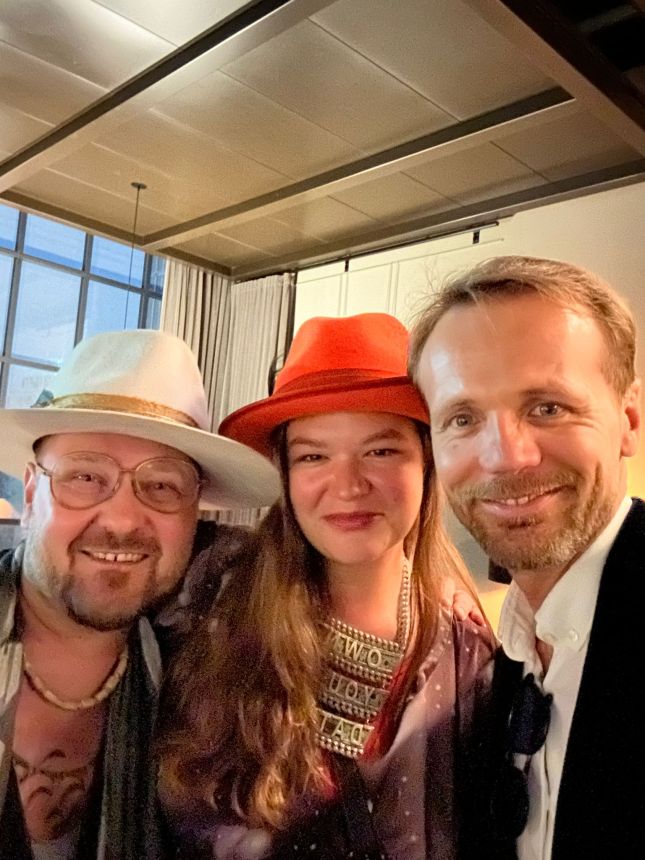 It was most excellent, as always, to see, hang out and party with the powerful Brittany Kaiser and my trusted gallerist Tomas Cermak from Cermak Eisenkraft Gallery.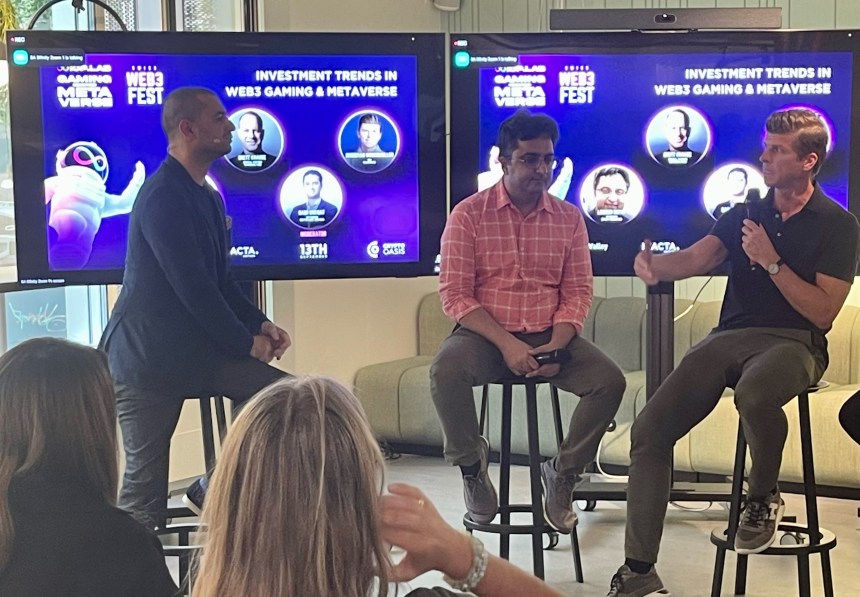 DFINITY & Internet Computer
Sponsoring and co-hosting the Fest were DFINITY and their innovative project Internet Computer, who were prominently visible throughout the WEB3FEST. Lomesh Dutta gave a couple of keynote speeches on the mission and vision of the project and partied with us to Ibiza tunes late after the Unconference ended. The DFINITY Foundation's mission is to build, promote, and maintain the Internet Computer — the world's first web-speed, internet-scale public blockchain. It enables smart contracts to securely serve interactive web content directly into the browsers of end users, making it possible to build dapps, DeFi, open internet services, and enterprise systems that can operate at hyperscale. It helps credibility that they have a whole building to themselves.
The Data-Cleopatra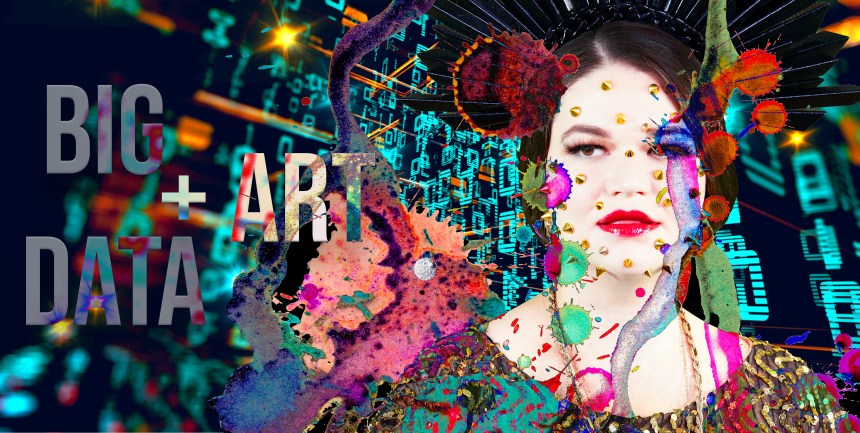 This title will make sense a bit later.. VESA and Brittany are going to Cairo later this year.
One of the most magical aspects of in person events is that they bring together partners that you have an open folder with. Brittany Kaiser, who visited Finland in November 2021 to shoot an NFT project with VESA on data ownership and her entire life story, was present at the WEB3FEST.
A major theme of the entire Fest was environmental consciousness and green initiatives.
Brittany in VESA's studio in 2021, filming a project, which is about to get energised from Egypt to complete post production via Mercantura Forum
Featured initiative by the WEB3FEST founders was the Green Block. The Green Block is an initiative by Crypto Oasis Ventures to create an Ecosystem for Environmental, Social, and Governance (ESG) related Blockchain projects and platforms. This is the first Global initiative of Crypto Oasis Ventures in commitment to the UAE's COP28 initiative. Unlike in many other green initiative groups, this one is not afraid to have the battle of ideas inside of the group either from fear mongering to green washing – it was all on the table to figure out what is real.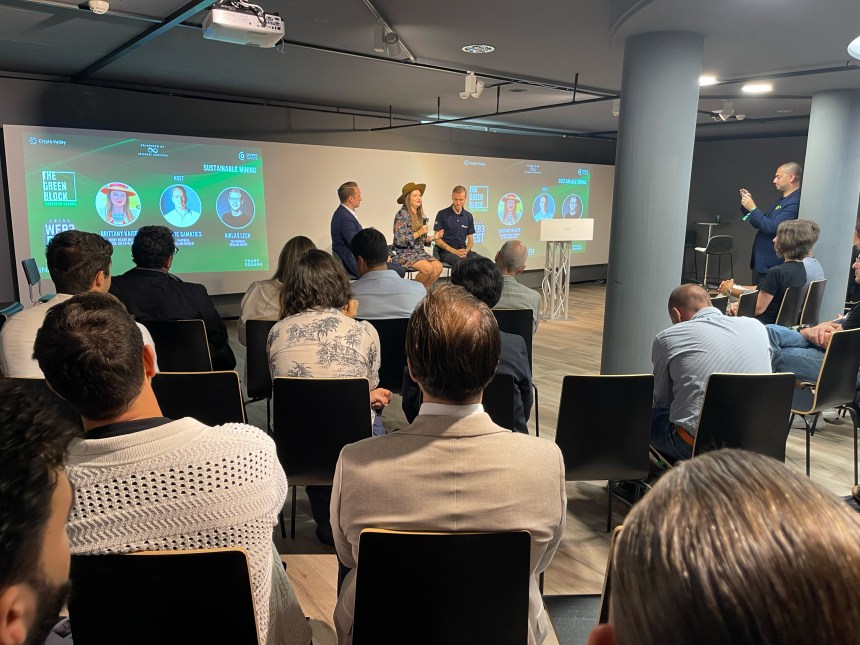 The Green Block is going to be an Ecosystem that aims to foster a sustainable future by bringing together stakeholders to develop and implement solutions for corporate governance, environmental sustainability, and social responsibility. The Green Block concentrates on promoting, leading, and connecting the industry to align with the goals of the UAE for COP28 and the UN Sustainable Development Goals (SDG) for the World.
The conversations and connections evolved throughout the WEB3FEST and by the end of the conference, something beyond huge was already brewing.
The first phone calls for this new development are taking place as we speak, more on that soon.
Brittany had also embarked on another venture. She told VESA that she is in the process of tokenizing high-value real estate assets, namely heritage castles in France, and had her eyes on other parts of the world as well.
The Fork & Flip piece from 2017 made an appearance at the back of the main ballroom at the Unconference. Faisal killed it as a moderator when Brittany was talking about green mining, the new castle project etc.
Not much can be made public about the castle project yet, but you can enquire about it via join@chateaushi.com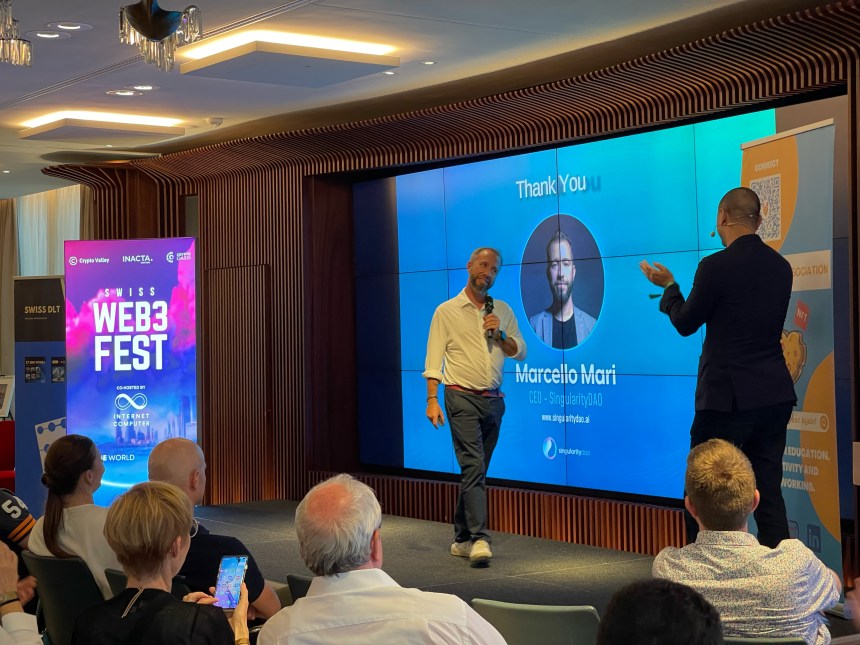 Always good to listen to and hang out with the ever eloquent Marcello Mari from Singularity Dao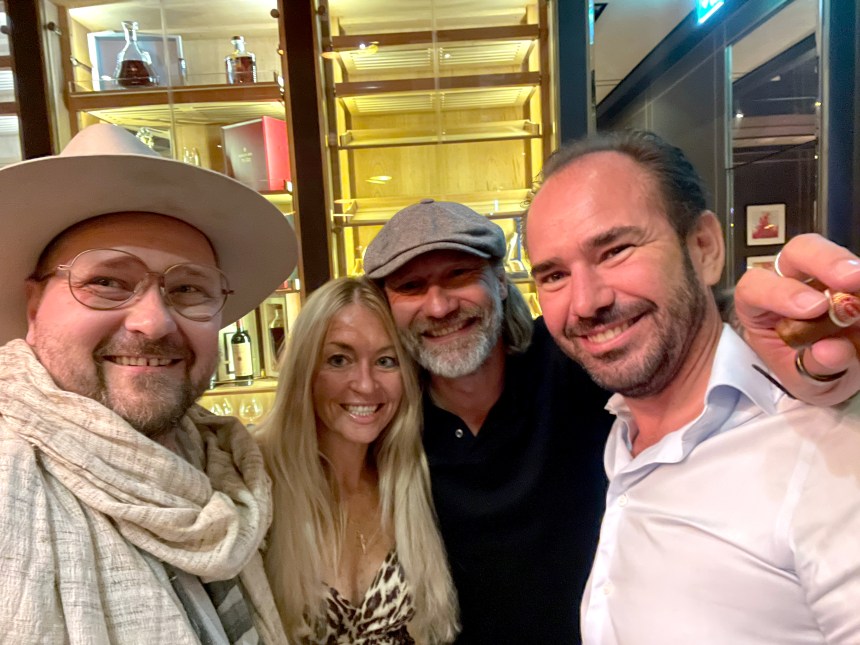 It was good to also reconnect with Matti Liukas, his lovely wife Brynne Kennedy & business partner Antonio Beja to catch up. As with every conf, there are late nights, possibly cigars, and a pissed off kitchen staff to bring in 5 times the amount of food ordered. Guess they didn't want to be dragged back into the kitchen by a bunch of party animals 🤷 All handled with laughter & good spirits.
BR8VE and Fork & Flip

Two VESA pieces that have an impressive pedigree are the commission piece for an anonymous crypto OG, THE BR8VE and an early crypto art called Fork & Flip.
The works were exhibited at the Fest as large fabric pieces. In themes both works are right in the core of crypto art, the predecessor to NFTs, and tell the story of the decentralized movement. It's pretty fire to say the BR8VE could be the Guernica of Crypto, but I challenge anyone to look at the substance and see for yourself.
The WEB3FEST coincided with new VESA NFTs being released on Tokengate, an NFT platform associated with the Crypto Oasis and Arte community.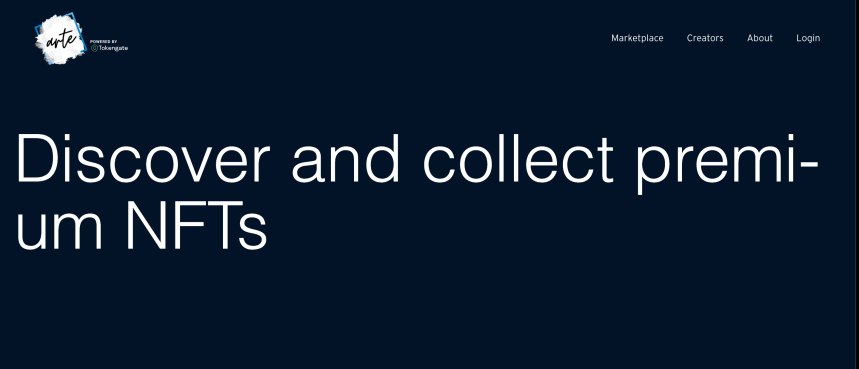 The highly curated and sophisticated platform immediately felt like home for the new Mirror- series, which explores transcendental, symmetrical shapes in motion and colour.
What ever your art form is, when the attitude is to get things done, you hang from ceilings and help others who are coming to contribute. We always go beyond what is expected and don't give up when things look less than optimal.
The large fabric piece is now available via the website shipping almost anywhere within 10 days.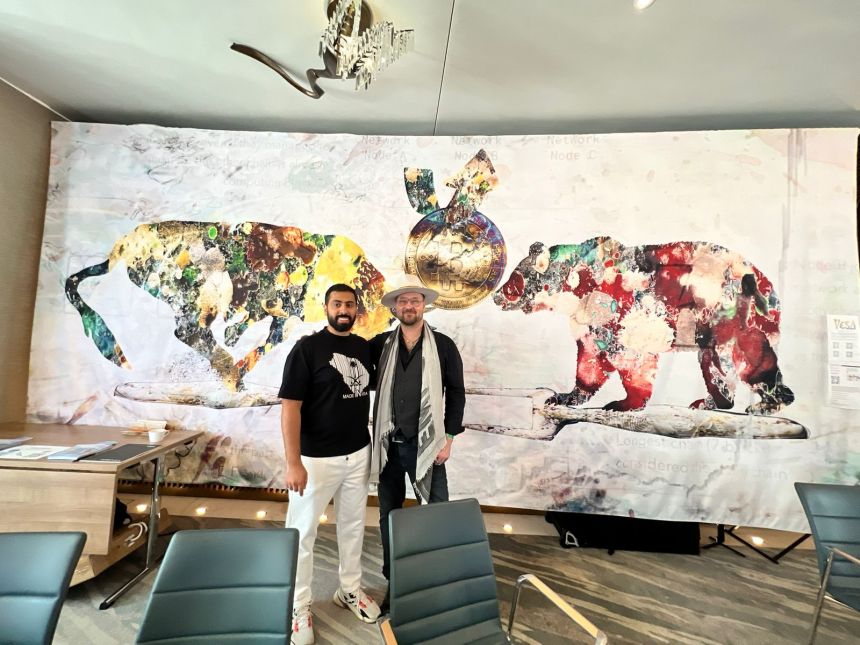 It was also a pleasure to meet this Saudi gentleman Zeyad Alkhelaifi, a CAMO Aircraft Engineer, who was our guest at his first ever crypto conference. The piece Fork & Flip can be found here.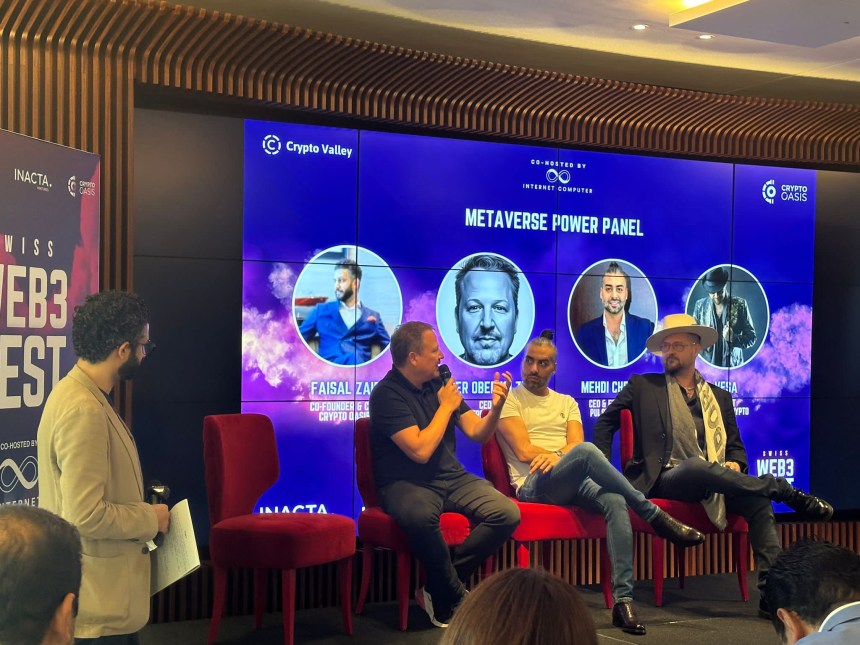 At one point in life I heard about conferences and thought:" Who would ever want to go to one of those?" Later on, even if now being celebrated, speaking, networking etc, one of the fundamental benefits is the hightened focus to learn from top industry leaders. It's a positive feedback loop of unlimited benefits.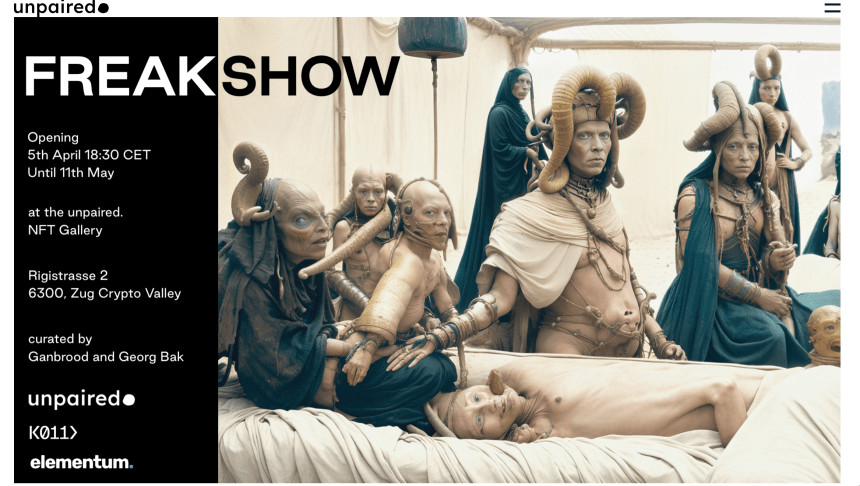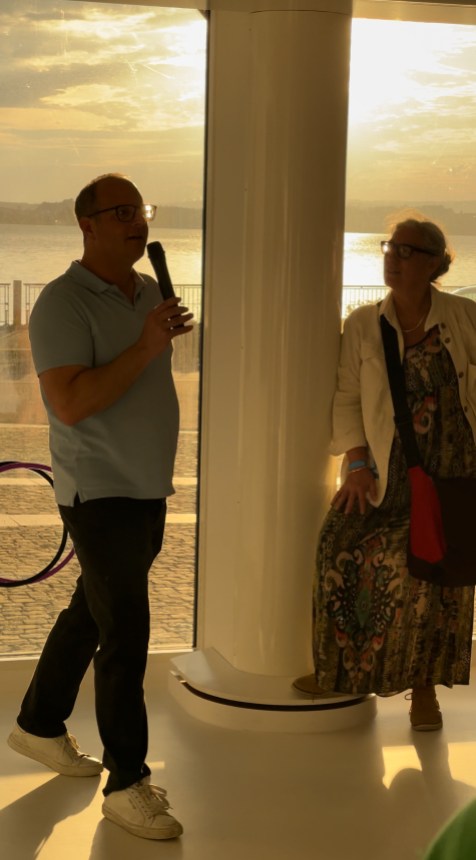 Visiting the Unpaired gallery with Georg Bak
Swiss NFT Association
Swiss NFT Association – Assemble! Another piece of the armada forming in Switzerland is SNA – Swiss NFT Association, which held its ground as a part of the entire Swiss Web3 Fest. It was called the Unconference, held by the Swiss NFT Lakeside as it wrapped up the action-packed week of keynotes, connections, panels, and workshops. The whole experience felt like a mere glimpse into the potential firepower of the ecosystem and the Swiss NFT culture. It was great to get to know Victor and Josephine a bit, and start discussing further Swiss contributions.
Pioneer gifts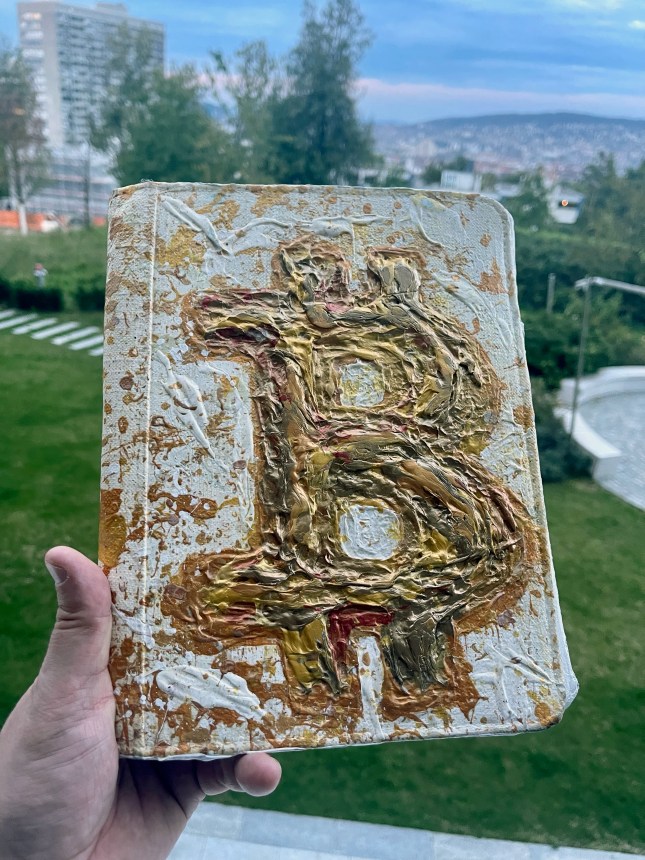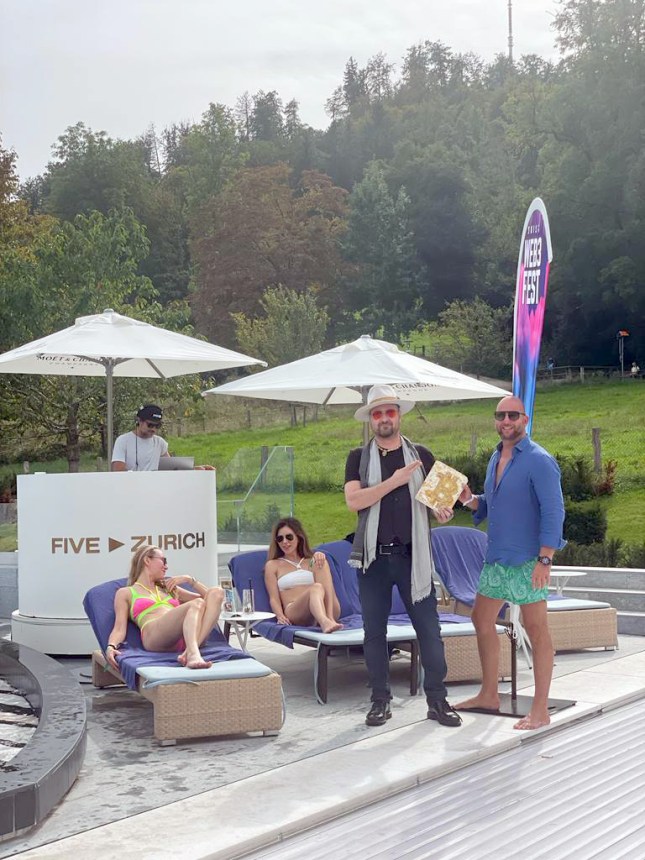 Early Bitcoin art gifts – verified on the #BTC
chain – to early Bitcoin people and their incredible teams pushing this space forward. This iPad cover has been with me since 2018, and travelled a bunch. It was one of those early one off experiments that I didn't put for sale and forgot to make more of. It's now verified on chain via @verisart
"BitCover I"now dedicated and given as a token of appreciation to
As Arnold Schwarzenegger says in his Netflix docu series, no one is self made. This took an all star team. It was great to connect with Luca making sure we all got to where we needed to be, Saed connecting us to new people like Kareem from Mercantura Forum, Manal, Maria, Fabio and Mic as a new acquaintance. Tom from Tokengate was hanging with me in the ceiling attaching the large BR8VE artwork last minute. Pascal was there always to lend a hand or an idea, and was good to reconnect with Dennis as always. VESA wasn't able to connect with everyone but many are left unmentioned.
So yea.
It was a vortex.
Grateful to you all, and see you in Dubai soon habibis.
Lotta for
V E S A
Crypto & NFT Artist
All links to physical, NFTs, and more below
http://linktr.ee/ArtByVesa