Demand for Bitcoin in Argentina and Hong Kong is such that locals are paying up to 10% above market price.
The ongoing unrest in both regions has led to soaring Bitcoin demand, as investors look to hedge against the system. And once again, Bitcoin has shown itself to be the default option when times get tough. But is this narrative an accurate reflection of reality?
Argentina's Financial Markets Tank On Election News
Following the defeat of President Mauricio Macri, in Argentina's primary elections over the weekend, the country is teetering on the edge of a financial disaster.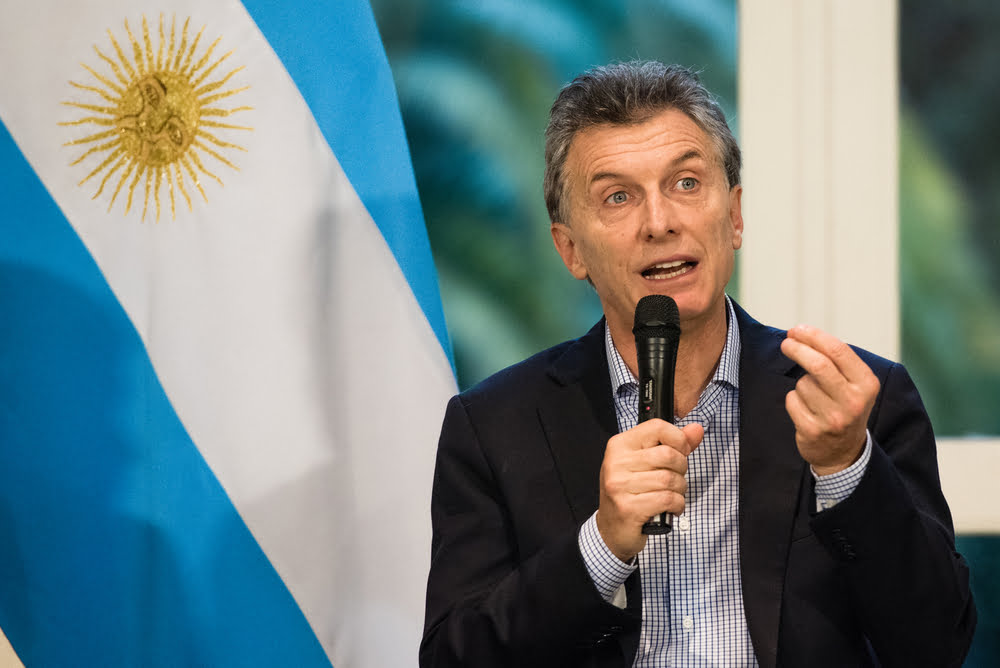 The shock defeat to left-wing Alberto Fernández left markets reeling. With the country's main index, the MERVAL, plunging 48% on Monday to a new YTD low.
The Argentine Peso is also under pressure, having lost 15% of its value against the US dollar as markets opened following the weekend result. One Peso is now worth just under two cents.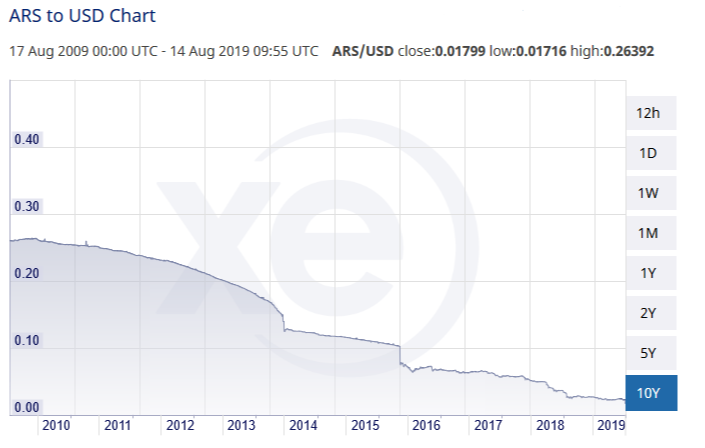 Many saw this election result as a way for the people to express their dissatisfaction with Macri's austerity policies. However, attention now turns to the incoming administration, which some believe are more likely to renege on the country's IMF loans.
In response to the market reaction, incoming president, Fernández blamed President Mauricio Macri by saying:
"Markets react badly when they realise they were scammed. We are living a fictitious economy and the government is not giving answers."
And so, reports are circulating that Argentinians are increasingly turning to Bitcoin as a way to protect their assets. Rayne Steinberg, CEO at Arca, highlighted this trend by saying:
"Bitcoin is becoming the asset of last resort in areas of extreme currency devaluation and political uncertainty. In the last week alone, Bitcoin is up approximately 50% against the Argentine peso and trading at a significant premium on local exchanges. And they are not alone, joining the ranks of Venezuela, Hong Kong and Turkey who have also experienced similar shocks."
Anti-Government Protests In Hong Kong Are Intensifying
Elsewhere, continuing political tensions in Hong Kong have seen reports that Beijing is posturing a military response to protestors.
Although Chief Executive Carrie Lam backed down on proposals to extradite personal on China's wanted list, civil unrest in the Special Administrative Region did not fizzle out as expected.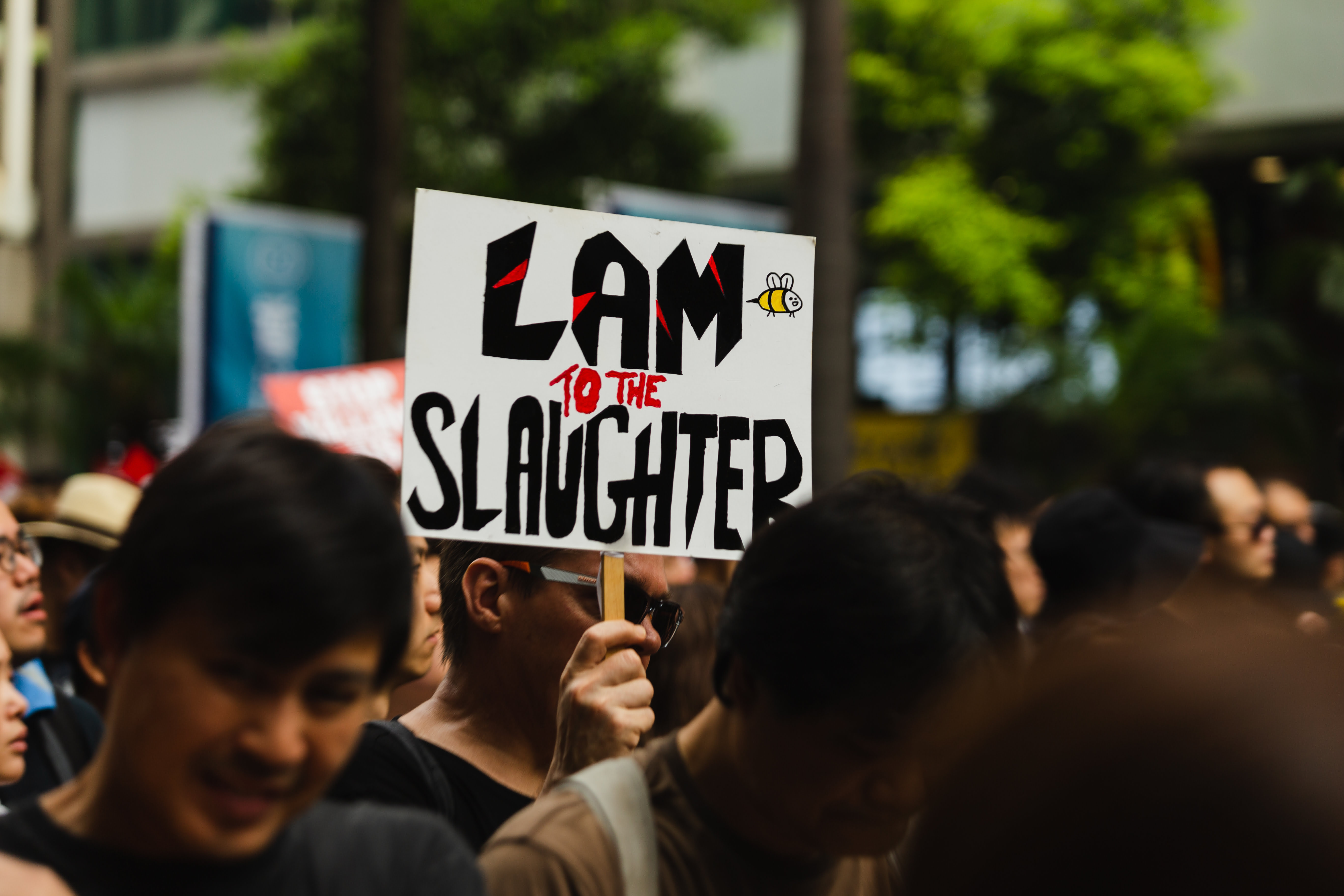 Indeed, the general mood of Hong Kongers is down to more than just changes to extradition policy. Lam's extradition proposal was merely the final straw in what has been years of increasing uncertainty for the Hong Kong people.
Is Bitcoin The Default Alternative For Most?
And in times of uncertainty, Bitcoin has, on more than one occasion, been championed as a viable alternative. Thus, lending support to the idea that Bitcoin is a way to protect assets during times of economic and political uncertainty.
However, Economist, Alex Krüger seeks to calm what he sees as irrational thinking. Indeed, Krüger pointed out that, in reality, the USD is the default alternative and not Bitcoin.
And while Krüger is not anti-Bitcoin as such, he thought it necessary to bring to light exaggerations that play off of national tragedies.

I do believe everyone should have bitcoin. Argentines in particular. I am openly bullish bitcoin for multiple reasons. However, I don't think it is right to use a national tragedy to fabricate uninformed narratives.

— Alex Krüger (@krugermacro) August 12, 2019
And Krüger is not the first to say this. Indeed, while Bitcoin has provided a lifeline for some Venezuelans, there are reports that its popularity is greatly overstated.
José Rafael Peña Gholam, Editor at CriptoNoticas, pointed out the prevailing scam sentiment, as well as the lack of internet access, present considerable barriers to mass adoption in the country. He wrote:
"Bitcoin can play an important role for some people in Venezuela. But cryptocurrency adoption is not massive and should happen in a more organic way. A lot of foreign crypto enthusiasts simply don't understand our country. Don't try to fit Venezuela's crisis into your favorite crypto narrative."