1xBit Casino is entitled to be known as a MythBuster as today another massive Bitcoins win is celebrated on this reputable cryptocurrency gambling platform! If you're still doubtful – continue reading…
Investing or Gambling: That Is the Question
"Investing in the stock market is just like gambling at a casino". Yes, that's the real truth once the investing is risky as playing in a casino – no one can predict definitely what will happen on the market despite the terms of regulation and the laws of economics serving.
Low Chance Not Means No Chance
Nevertheless, some people become really rich, thanks to God or by way of luck or their brilliant intellect after doing some profitable investments or spinning a wheel.
A massive and rather convincing example of risky investments is Warren Buffet, one of the most successful investors in history, with his value investing strategy – if you know the true value of something that is underestimated by the majority, you are surely on the road to success.
No Risk – No Reward
The same rule is applied in gambling. Chance, fortune, randomizer or maths – everything can be a ticket to success or failure, consequently, the risk is unavoidable and inseparable stake here. According to the winning statistics in a casino, most of them are made in slots machines. It sounds rather contradictory as slots machines are famous for the low RTP ("Return-to-Player") rate and also known as games of no chance. Despite this fact, the winnings in slots, if they happen, are sometimes incredible and such a reliable casino brand as 1xBit is ahead of the game to prove.
One Click, One Spin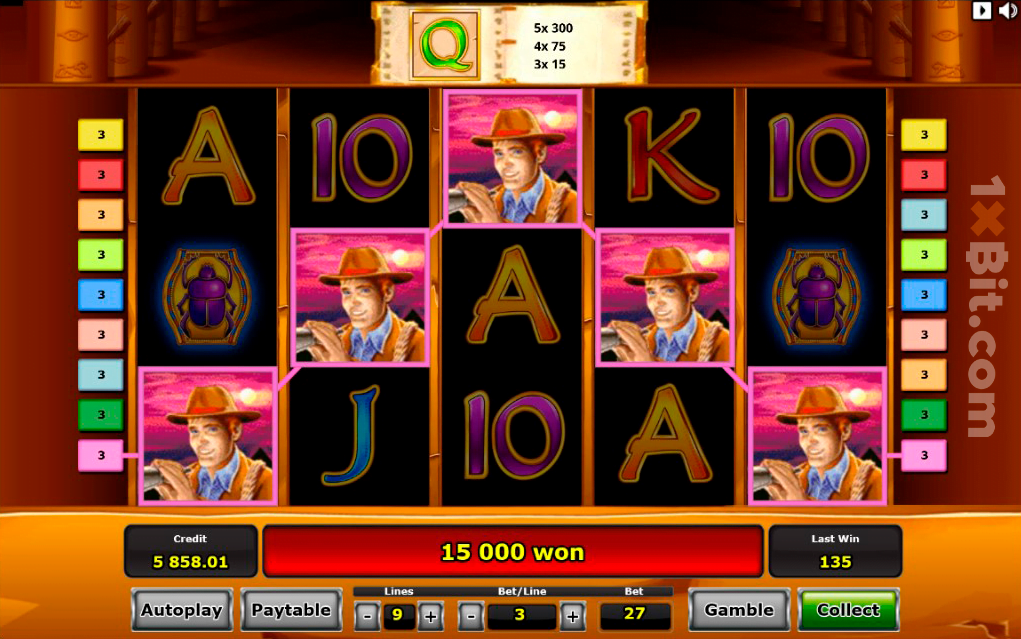 A smashing winning of 15 Bitcoins was unfolded at 1xBit by an anonymous lucky player just in a single spin on Book of Ra. It was a match made in Heavens – 5 the most precious symbols and a fitting mix of lines and rates brought 15 Bitcoins instantly into the wallet.
Commenting on this memorable event, 1xBit team said "We are happy that our players choose our project and moreover, we're happy that it changes their lives just in one click. Our congratulations to the lucky holder of 15 Bitcoins!".