Throughout the past decade or so, there has been an increase in the popularity of cryptocurrency. Crypto investors have seen a 1000% value increase since their first crypto investment. It is on the rise these days and has become a hot buzzword. Debate on this topic is everywhere, from friends getting together to family dinner tables.
The recent crypto market crash has wiped out more than $3 trillion. The price of the top 100 coins is now worth half or even less. As a result, investors are looking for alternatives to invest their money and get good profits. Investing in presale stage cryptocurrencies seems like the best option to go for. With high volatility, early projects like FIREPIN Token (FRPN) have an excellent chance to skyrocket their value once it is launched. As the metaverse unfolds its potential, we are seeing great interest from communities eager to use it for decentralized and self-sovereign avatars, identity management and storage, digital asset ownership, and financial services.
FIREPIN (FRPN) is a new cryptocurrency that will be the king of the metaverse universe. The token FRPN can buy/sell goods and invest in loans. The team plans to invite everyone and provide participation opportunities. With such unique plans and a clear roadmap, FIREPIN Token (FRPN) should be your next consideration.
What is FIREPIN Token (FRPN)
FIREPIN Token (FRPN) is a decentralized cryptocurrency that revolutionizes the online gaming industry by integrating NFT, P2E, and other games into the metaverse. This platform is focused on communities rather than individuals. It will connect several blockchains and make them readily available. The platform will enable users to conduct transactions quickly, fast, and with nominal fees. Developers are focused on building the largest community in the crypto world. This platform allows users to earn while being entertained. It integrates elements for the future web, including metaverse, NFT gaming, and marketplace.
It also intends to build an NFT platform to which token holders will be granted full access. Users can exchange NFTs and divide them into sub-groups which will be integrated with its metaverse and NFT platform. In addition, platform users will use funds to create NFT and metaverse virtual reality games. FIREPIN (FRPN) claims that its strength will stem from community members. As a result, its holders will receive governance and voting rights to be able to make decisions for the platform's future growth.
Is Axie Infinity (AXS) The Way Forward ?
Axie Infinity (AXS) is a blockchain-based war game in which players acquire, breed, and trade token-based animals known as Axies. Axie Infinity (AXS) can be traded with your friends or the community. For example, they can pay you real money to participate in tournaments. You can also make extra money by trading AXS tokens for external services, such as a new phone or selfie frame for your Axie's head. Axel developers have also created a full-fledged social network for Axies, where users can make friends and connect with other Axie Infinity (AXS) owners. They are also working on trading bots that will interact with other bots on the platform to provide their users with a seamless experience. Axie Infinity (AXS) blockchain-based game mechanics and interactions allow players to amass virtual goods and benefit from in-game features using their crypto assets.
This Ethereum-based blockchain is built around the Pokémon concept of battling, collecting, and breeding monsters. This system is designed to allow users to control virtual assets and reward players who achieve high skill levels. The main focus of this currency is to be used for cloud computing which would enable anyone with an internet connection to use their hardware to mine AXP and earn coins in return.
FIREPIN Token (FRPN) has the potential to skyrocket its value after its launch. During its presale, it has seen a 300% increase.  Axie Infinity (AXS) faces very high competition and constantly needs to update its network to prevent data breaches. In the past, AXS has seen several malware attacks, some of which also affected the network.
With no end in sight to FIREPIN Token's (FRPN) meteoric rise, it should be your first option to review to get massive profits in the future and hopefully recover your loss from the recent crypto market crash.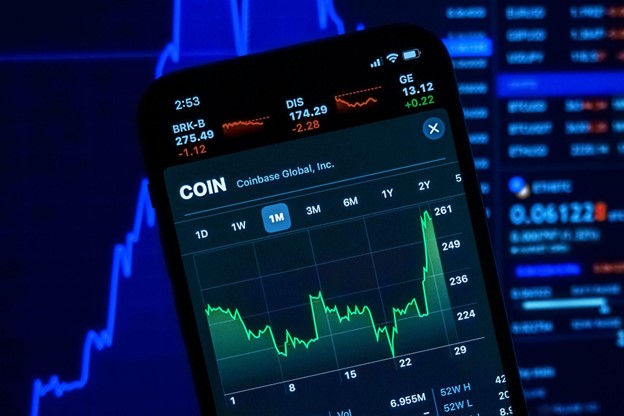 For more FIREPIN Token (FRPN) info, visit:
Join Presale: https://presale.firepin.io/register
Website: https://firepin.io/
Telegram: https://t.me/FIREPINOFFICIAL
Disclaimer: This is a paid release. The statements, views and opinions expressed in this column are solely those of the content provider and do not necessarily represent those of NewsBTC. NewsBTC does not guarantee the accuracy or timeliness of information available in such content. Do your research and invest at your own risk.