There are many different cryptocurrencies on the market, but not all are created equal. If you're looking to potentially improve your financial situation, then you should consider investing in Logarithmic Finance (LOG), KuCoin Token (KCS), and Litecoin (LTC). These 3 coins offer a lot of growth potential and they could help you achieve more tremendous financial success.
An Astonishing New Project: Logarithmic Finance (LOG)
In decentralised finance (DeFi), innovative technologies continue to be developed through projects such as Logarithmic Finance (LOG). Designed to offer fast and affordable swap transactions that users need, LOG draws attention with its robust infrastructure and algorithm.
Developed based on Layer-3 technology for Web 3.0, which will be the internet of the future, this project managed to become the focus of attention of its investors in a concise time.
Logarithmic Finance (LOG) is a project aimed to be used in swap transactions, which is one of the most significant needs of the DeFi field. Having a very comprehensive roadmap, LOG attracts the attention of investors with its potential.
Currently, in the presale process, LOG creates affordable buying opportunities. There is a serious advantage, especially for investors who want to make profits in the medium and long term.
LOG is a project that draws attention with a roadmap that prioritises encryption technology and user experience. However, the technology that makes this project truly useful is its ability to perform swap transactions between multiple blockchains as quickly and inexpensively as possible.
Currently built on Ethereum's blockchain, Logarithmic Finance aims to become a much more efficient project by supporting multiple large chains in the future. Logarithmic Finance (LOG), an open-source project, is a candidate to be one of the highest potential projects of the year in DeFi.
Make Savings While Investing: KuCoin Token (KCS)
KuCoin Token (KCS) is a cryptocurrency created to be used on the KuCoin exchange. It has a market value of $1.5 billion as of May 2022, and its purpose is to help users save on trading fees. When users trade with KuCoin Token (KCS), they receive a discount on the trading fees.
In addition, KCS holders receive a percentage of the trading fees that are generated by the platform. KuCoin also plans to use part of its profits to buy back KCS tokens and destroy them, which should help increase the value of the remaining tokens. Overall, KuCoin Token (KCS) is a utility token that can be used to save on trading fees and potentially earn passive income.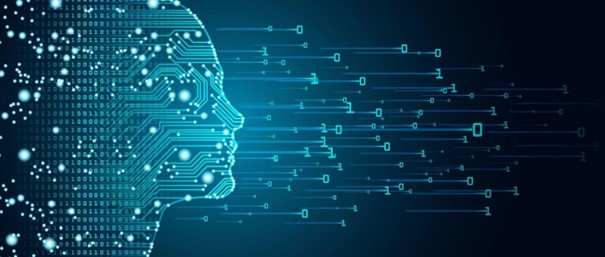 An Alternative to Bitcoin: Litecoin (LTC)
Litecoin (LTC) is a cryptocurrency created in 2011 as a fork of the Bitcoin (BTC) core client. It is intended to be used as a medium of exchange, and its market value has fluctuated between $3 and $30 since its inception. As of May 2022, Litecoin has a market capitalization of $4.8 billion.
Unlike Bitcoin, which is designed to be a store of value, Litecoin (LTC) is used for day-to-day transactions. It has a faster block time and employs a different mining algorithm, making it more accessible to hobbyist miners. While Litecoin (LTC) is not as widely accepted as Bitcoin, it is still listed on most major exchanges and can be used to purchase goods and services online.
Ready to start your investment journey?
When considering these cryptocurrencies as potential investment choices it is important to remember their key features. The presale of LOG may be one of the best options for new investors who want to get into the cryptocurrency market. We recommend researching all of these options before deciding which one is right for you.
For more information on Logarithmic Finance (LOG):
Presale: https://presale.logarithmic.finance/register
Website: https://logarithmic.finance/
Telegram: https://t.me/LOGARITHMIC_FINANCE_OFFICIAL
Disclaimer: This is a paid release. The statements, views and opinions expressed in this column are solely those of the content provider and do not necessarily represent those of NewsBTC. NewsBTC does not guarantee the accuracy or timeliness of information available in such content. Do your research and invest at your own risk.