Decentralised finance, known as 'DeFi', is a financial technology that removes third parties. Its secure distributed ledgers are similar to those used by cryptos. It removes the control that institutions and banks have over your money, financial services, and financial products. This article will examine three successful cryptocurrencies that possess DeFi elements in their ecosystem.
The three cryptocurrencies are Big Eyes (BIG), Binance Coin (BNB), and SafeMoon V2 (SFM). Each DeFi crypto mentioned has gained significant traction this year through its launch campaign, partnerships, or celebrity endorsements.
Cristiano Ronaldo signs with Binance Coin (BNB)
Binance Coin (BNB) is a cryptocurrency used to pay and trade fees on the Binance cryptocurrency exchange. The crypto giant is the 5th most valuable cryptocurrency by market cap.
Football legend, Cristiano Ronaldo, recently signed a multi-year NFT partnership with Binance Coin (BNB). The partnership will see a series of NFT collections launched exclusively on the Binance Coin website. It will undoubtedly increase traction for the platform as Ronaldo has a following of over 400 million on Instagram, where he promoted the partnership.
Binance Coin (BNB) uses DeFi. Users can transfer funds, create a wallet, and even stake. DeFi staking offers an easy way to earn a passive income and low entry fees.
Feel safe with SafeMoon V2 (SFM)
SafeMoon V2 (SFM) launched in December 2021, as an updated version of the SafeMoon contract. SafeMoon was developed in anticipation that it would be the successor to Shiba Inu (SHIB) and posted impressive gains (20000%) when it launched. SafeMoon has since been promoted by many celebrities, including Jake Paul who claimed it was a safe way to earn money over time.
SafeMoon V2 (SFM) aims to consolidate the original version at a ratio of 1 to 1000 and hosts significantly lower transaction costs. As a meme coin, SafeMoon V2 has the potential to go viral at any moment. Since it has been promoted by many celebrities, this token could explode in the future.
SafeMoon V2 (SFM) describes itself as a community-driven DeFi token. Its aim is for token holders to hold long-term. This is achieved by a 10% tax on transactions, half of which is distributed back to token holders. This creates opportunities for a passive income by holding the token.
Cute as currency: Big Eyes (BIG)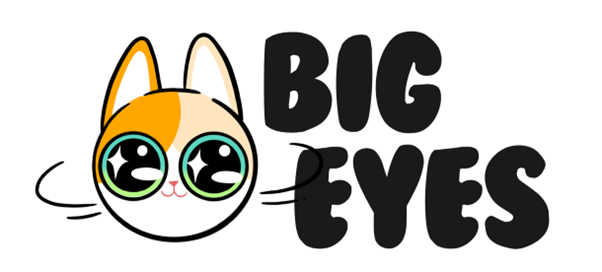 Big Eyes (BIG) is a meme token with one clear aim – to shift wealth into the DeFi ecosystem while protecting an important part of the world's ecosystem. Community tokens may be huge wealth generators, but Big Eyes wants to give more. It plans to achieve more by building a blockchain ecosystem that self-propagates for hypergrowth.
Big Eyes (BIG) plans to use NFTs to offer access to events and content. NFT events will be held each season, with plans to have a top ten NFT project. NFT holders will be eligible to join the exclusive Big Eyes Sushi Crew. It will generate popularity for the NFT collections and motivate people to join.
Big Eyes (BIG) has huge plans for charitable donations. It plans to have a 5% charity wallet reserved for ocean sanctuaries. Additionally, Big Eyes will launch merchandise with the funds raised split between the platform and donations.
Final thoughts
There are a myriad of benefits that come from DeFi. From inclusivity to users being in control of their assets, DeFi has it all. Binance coin (BNB) and SafeMoon V2 (SFM) both have fascinating elements to their DeFi ecosystem that make them desirable for crypto enthusiasts.
Big Eyes (BIG) brings something new to the table. The innovative platform promises to be fully committed to the community. If you are looking for a helpful and vibrant community to be a part of, Big Eyes (BIG) is the one for you.
For more information on Big Eyes (BIG), please visit the following websites:
Website: https://bigeyes.space/
Telegram: https://t.me/BIGEYESOFFICIAL
Twitter: https://twitter.com/BigEyesCoin
Instagram: https://www.instagram.com/BigEyesCoin/
Disclaimer: This is a paid release. The statements, views and opinions expressed in this column are solely those of the content provider and do not necessarily represent those of NewsBTC. NewsBTC does not guarantee the accuracy or timeliness of information available in such content. Do your research and invest at your own risk.