There are undoubtedly several money-making opportunities in the crypto space, but one that stands, according to crypto investors, is Initial coin offerings. Many have made an enormous return on investment (ROI) from crypto projects that decide to run a presale before the token's release. Usually, these projects run an ICO as a fundraising method to fund their operations. On the other hand, crypto investors have realized the opportunity such an offering provides. Let's look at Polygon Network (MATIC) and Alias tokens that provided a significant return on investment to investors before revealing the next project you shouldn't miss out on if you missed out on earlier ones.
Polygon Network (MATIC)
Polygon, formerly known as the MATIC Network, is the foremost Layer-2 blockchain that provides scalability solutions to the Ethereum ecosystem. The Polygon PoS blockchain has attracted many decentralized applications over time because of its compatibility with Ethereum and low transaction fees. Polygon sold its Polygon Network (MATIC) token at $0.00263 each during Polygon Network's (MATIC) ICO phase. Polygon Network's (MATIC) price has increased significantly compared to the ICO price and one Polygon Network (MATIC) currently priced around $1. That means early Polygon Network (MATIC) investors have made an ROI of over 320% in dollars.
Alias
In November 2016, Alias, originally Spectrecoin, debuted as a "privacy-focused cryptocurrency." One of the Alias's characteristics is the ability to send and receive the coin anonymously anywhere in the world.
Although Alias tests the limits of what national governments are prepared to accept in terms of digital currencies, it has yet to gain widespread acceptance. However, an Alias token investment of $0.001 back in late 2016 during the Alias ICO phase would be valued close to $7 at its all-time high, representing a considerable gain for Alias investors and buyers.
Why Should You Consider Investing in Snowfall Protocol?
The logical question would be why you haven't invested in Snowfall Protocol (SNW). Crypto investors are always looking for low-cap gems that could do 1000x and Snowfall Protocol (SNW) has shown its potential of being that coin. The project has already enjoyed significant success in its presale stages.
Snowfall Protocol (SNW) cryptocurrency was bought for $0.005 by early Snowfall investors, and 95 million SNW were distributed in the first stage. 90% of 100 million Snowfall Protocol (SNW) have already been sold for $0.045 in the ongoing second stage. In the third stage, it's anticipated that another 100 million Snowfall Protocol (SNW) will be sold. Due to an inflow of new investors pouring into the protocol, it is projected that the price will increase once more to $0.075 in the third stage.
These presale stages provide an opportunity for investors to make massive returns on their investment when Snowfall Protocol (SNW) officially launches. It's fine if you missed out on Polygon Network (MATIC) and Alias, but you definitely shouldn't miss out on this one. Sign up for the presale to get started!
If you are wondering why Snowfall Protocol (SNW) is garnering so much hype, the reason is simple – the utility! Snowfall Protocol (SNW) is the world's most efficient NFT cross-chain bridge. It features a unique bridging protocol that enables users to swap their fungible and non-fungible tokens.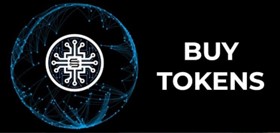 Presale: https://presale.snowfallprotocol.io
Website: https://snowfallprotocol.io
Telegram: https://t.me/snowfallcoin
Twitter: https://twitter.com/snowfallcoin
Disclaimer: This is a paid release. The statements, views and opinions expressed in this column are solely those of the content provider and do not necessarily represent those of NewsBTC. NewsBTC does not guarantee the accuracy or timeliness of information available in such content. Do your research and invest at your own risk.