Welcome to the world of crypto where innovation and growth are the norm. In this article, we're going to explore three exciting projects in the blockchain space – Aptos (APT), Solana (SOL) and TMS Network (TMSN) – that are poised to make a big impact.
Aptos (APT) Blockchain teams up with Chingari, a Web3-based social application
Chingari, an Indian social video app, has partnered with Aptos (APT) blockchain to bolster its Web3 offerings. The partnership between Chingari and Aptos (APT), slated to commence in the second quarter of 2023, will broaden Chingari's Solana-based platform to various blockchain systems.
Aptos (APT) Labs has invested in Chingari through an equity stake. The alliance between Chingari and Aptos (APT) aims to boost the platform's capabilities in terms of transactions, speed, and security.
The current Aptos (APT) price is $13.43 with a $684 million 24-hour trading volume. In the past 24 hours, Aptos (APT) has surged 2.99%.
Brave and Solana (SOL) join forces for iOS and Android platforms
Brave, the web browser focused on privacy, recently revealed that it has integrated support for Solana (SOL). This integration will allow Brave users to access Solana's (SOL) efficient, low-cost, and scalable transactions on both iOS and Android devices.
By integrating Solana (SOL), Brave is broadening its reach and offering users access to a high-speed and low-cost blockchain network. Solana (SOL) users can now interact with dApps and DeFi projects directly from the Brave browser without the need to switch to another platform. Brave users can also leverage Solana's (SOL) fast and inexpensive transactions to transfer BAT, allowing for seamless purchases or support for their preferred content creators.
The integration of Solana (SOL) into Brave also reflects the rapidly increasing popularity of DeFi. By incorporating Solana (SOL) support, Brave is setting itself apart as a pioneer in the DeFi sector.
Solana's (SOL) current price is $20.32, and its 24-hour trading volume is $533 million. In the past 24 hours, Solana (SOL) has dropped 2.68%.
TMS Network (TMSN) poised to excel in trading arena
TMS Network (TMSN) platform is designed to make trading easier for traders. With instant deposit and withdrawal options through cryptocurrency, traders can take advantage of a secure and efficient platform for trading stocks, CFDs, cryptocurrency, and forex.
TMS Network (TMSN) aims to address the problems associated with centralization by utilizing blockchain technology. TMS Network (TMSN) offers a secure and transparent trading environment as all transactions are recorded on a public ledger that is accessible to everyone. The presence of a public ledger reduces the need for intermediaries on TMS Network (TMSN), and minimizes the risk of fraud or manipulation.
In summary, TMS Network (TMSN) is a decentralized trading platform that leverages blockchain technology to provide traders with a secure, efficient, and transparent platform for trading a wide range of assets. TMS Network's (TMSN) decentralization eliminates the need for intermediaries, and reduces the possibility of fraud or manipulation, making it an attractive option for traders.
Conclusion
In conclusion, the partnerships and integrations in the blockchain space are pushing the boundaries of what is possible. From Aptos (APT) and Chingari's partnership to Brave and Solana's (SOL) integration, to TMS Network (TMSN) decentralized trading platform, these developments are set to make a significant impact on the blockchain and cryptocurrency industries.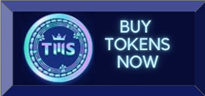 For more information on TMS Network (TMSN) please see the links below:
Presale: https://presale.tmsnetwork.io
Website: https://tmsnetwork.io
Telegram: https://t.me/tmsnetwork
Twitter: https://twitter.com/tmsnetworkio
Disclaimer: This is a paid release. The statements, views and opinions expressed in this column are solely those of the content provider and do not necessarily represent those of NewsBTC. NewsBTC does not guarantee the accuracy or timeliness of information available in such content. Do your research and invest at your own risk.