Metaverse is the next milestone in digital space. It will define how we use, collaborate, and interact with digital experiences of the future. Like the internet, the metaverse is not a name for a single technology or a brand owned by one company.
Metaverse combines different technologies, which work in tandem to create an immersive ecosystem that users can experience and share. How the metaverse evolves will depend on who takes the lead. And right now, there are three market favorites – Aptos (APT), Mina (MINA), and TMS Network (TMSN) . So, why are these three blockchains the frontrunners to control the future of Web3/Metaverse? Let's find out.
The Promise of Scalability with Aptos (APT)
Aptos is promoted by ex-Meta employees who worked on the Diem blockchain. Aptos is a layer-1 protocol that offers a distributed foundation for the next-gen dApps. It already hosts a slew of applications on its blockchain that offer unique experiences to its users. Aptos's native cryptocurrency is used to pay transaction fees and get access to the blockchain's various tools and services. The developers of Aptos want to make it the most scalable and secure blockchain in the industry.
Aptos is being touted as a budding metaverse leader because of its many features and projects in the pipeline. Aptos is based on Move, which, in turn, is derived from Rust programming language, often dubbed as the fastest computer language for network applications in the world.
While Diem failed, Aptos developers came together to create the Aptos metaverse. The developers plan to usher in a new era of digital experiences for their users.
The Lightweight of Mina (MINA)
Called the "succinct blockchain" in its technical whitepaper, Mina is arguably the lightest blockchain in the crypto-verse. Its size stays constant even with the growth in users and activity. Mina maintains its size while balancing its security and decentralized nature. This is a welcome step to solve the popular "scalability trilemma." To put things in perspective, the Bitcoin blockchain has grown to 300GB, while the Mina blockchain is astonishingly lightweight at a mere 22KB.
Thanks to Mina's superior distributed payments system, users can perform platform verification right from the genesis block. Since the blockchain is small in size, a larger number of users can verify the Mina blockchain. So, Mina makes it easier to onboard more people to its metaverse.
TMS: Where Crypto Meets the World
Trading is now more accessible than ever. Trading volumes around the world are at an all-time high. The disruptive cryptocurrency market provides another avenue for traders to multiply their capital. Unlike crypto, other assets are still marred by the disadvantages of centralized trading platforms. TMS Network (TMSN) allows traders to enjoy the benefits of a decentralized trading platform for cryptos, stocks, Forex, and CFDs. It also eliminates the need to go through any intermediaries. TMS Network (TMSN) creates a vibrant ecosystem for traders. It offers them freedom, quick transaction speeds, and seamless operations. As TMS Network (TMSN) grows bigger, it will change the way users trade.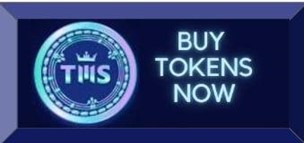 For more information on TMS Network (TMSN) please see the links below:
Presale: https://presale.tmsnetwork.io
Website: https://tmsnetwork.io
Telegram: https://t.me/tmsnetwork
Twitter: https://twitter.com/tmsnetworkio
Disclaimer: This is a paid release. The statements, views and opinions expressed in this column are solely those of the content provider and do not necessarily represent those of NewsBTC. NewsBTC does not guarantee the accuracy or timeliness of information available in such content. Do your research and invest at your own risk.