Sportspace is an emerging Web3 fitness platform that has become the latest talk of the crypto town. In a first-of-its-kind approach, Sportspace combines augmented reality, advanced AI algorithms, and social gaming mechanics to set the stage for a new era of sporting.
Earn Money While you Work Out
Move-to-earn is not a new concept in crypto. Platforms like STEPN allow users to collect in-game rewards as they walk, run, or jog. While the monetary incentives are interesting, the approach fails to engage users in the long run.
They need more than that to stick to a workout regime. This is especially true when it comes to children, who are looking for fun physical activities rather than financial rewards. Sportspace is designing an AR sports ecosystem where friends and family can participate in various sports activities from the comfort of their homes.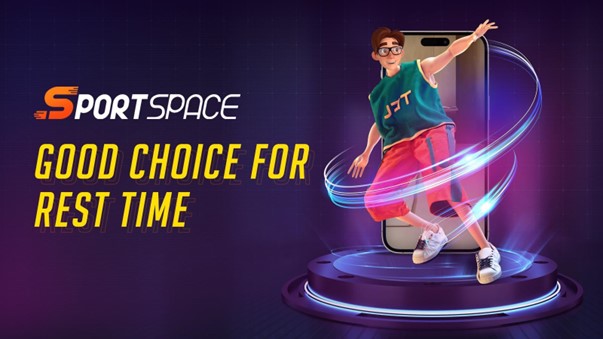 The unique sport-to-earn system on the platform turns workouts into fun and rewarding games. The market relevance of Sportspace is underscored by these features:
You don't need to ever miss out on your daily exercise, whether you are at your home, office, or on a business trip. As long as you have a smart device and AR accessories, you can log in to Sportspace at any time and start working out.
All you want to do after long working hours is to sit and relax in front of the TV. Exercising requires a lot of motivation. It's not for everyone. On the other hand, sports activities are fun and worth the energy expenditure from an entertainment POV. As a result, sport-to-earn has more impact than move-to-earn.
Sportspace is a social platform. You are not just competing with bots here. You can also bring your friends and family aboard and collect rewards together. AR sporting can be turned into a fun weekend activity when the weather is bad, or you miss your loved ones who are away.
The project's creative use of AI, AR, and blockchain technologies inspires people to embrace a healthier lifestyle.
GameFi and SocialFi for Fitness
Sportspace reinvents GameFi and SocialFi for the fitness sector to build a sustainable and open sport-to-earn economy.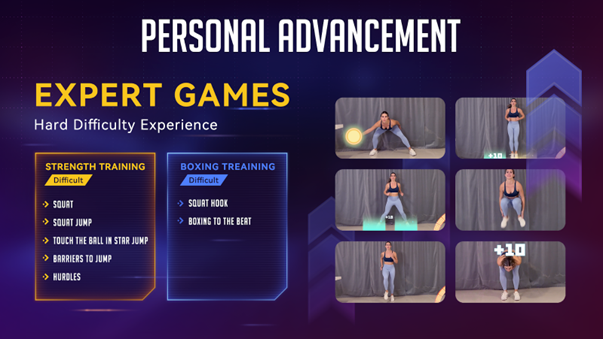 For example, it combines AR real sports with social networking. It hosts regular PKs and leaderboards to drive engagement. The array of gameplay covered on the platform include casual fitness, quick reaction, physical exercise, and intense battles. It gives users choices rather than forcing them to stick to boring routines.
The option to play with friends and family boosts the engagement factor of the system. A key SocialFi feature on Sportspace is S+ Clubs – new personal fitness clubs created by users based on their interests. Although features like social media sharing, recording, and referrals are not pioneering, they also go a long way in spreading the word about the platform to more people and growing the user base over time. It's also worth noting that Sportspace has a low initial investment barrier, and it comes in both free and premium versions.
? Dear Sporters! Our first batch of @SportSpaceAR #whitelist raffles cooperating with @gleamapp is coming! ?

? Want to get a whitelist and win from our 1200$USDT prize pool?

?Join here: https://t.co/9rUxvDfdOy

?Rest time in #SportSpace#giveaway #Airdrops #Binance pic.twitter.com/bY2qArmq8o

— SportSpace (@SportSpaceAR) November 7, 2022
How to Invest in Sportspace?
Sportspace is one of the most promising crypto platforms to enter the scene this year. Judging by the reception of move-to-earn platforms like STEPN, grand token sales and listings await Sportspace. The key in-game assets on the platform are advanced virtual NFT trackers, that accrue rewards to the player's account based on their performance and calories burnt. The NFTs are scheduled to go live in early 2023. The in-game crypto tokens of the platform will also make good investments next year.
For more details about Sportspace token sales and project development, join the conversation on Twitter and Discord.
Disclaimer: This is a paid release. The statements, views and opinions expressed in this column are solely those of the content provider and do not necessarily represent those of NewsBTC. NewsBTC does not guarantee the accuracy or timeliness of information available in such content. Do your research and invest at your own risk.