Unique cryptos and new applications constantly spring up in decentralized finance (DeFi). Although some projects may rapidly fall into oblivion, others develop as major leaders in the DeFi industry. The latter is always on everyone's lips, and there's much to learn in the DeFi market.
Decentralized Finance was developed to offer substitutes for traditional finance services. DeFi applications seek to revolutionize the financial sector by making it non-custodial and decentralized.
The DeFi market is seeing the emergence of two bleeding-edge players: Avalanche and Solana. They both have large networks with a variety of dApps and can both offer strong performance, scalability, and cost efficiency.
Little wonder, the new Big Eyes coin seeks to enter the DeFi space, increase user profitability, and promote usage. This article will look at Big Eyes Coin (BIG), Solana (SOL), and Avalanche (AVAX), three new players in the DeFi market, and the benefits they offer to users.
Solana (SOL) – with the fastest blockchain system
Solana (SOL) is a third-generation decentralized blockchain built on Proof-of-Stake (PoS) network. Solana is responsible for creating a trustworthy mechanism for determining when a transaction occurs, described as proof of history (PoH).
Solana is a Layer-1 full-speed blockchain created to make transactions happen quicker than most other popular cryptocurrencies.
The Solana system employs the proof-of-stake system to provide solutions to scalability problems related to the proof-of-work process. The proof-of-stake mechanism enables cheaper, quicker transactions. The Solana network is believed to provide the fastest transaction time.
Solana is suitable for building DeFi projects because it supports smart contracts and dApp hosting.
Avalanche (AVAX) – the DeFi eco-friendly coin
Avalanche (AVAX) is a decentralized finance (DeFi) system that allows users to build and exchange financial products on the Avalanche network. Avalanche was developed primarily to serve as a more cost-effective and environmentally friendly option for a market filled with pricey and unfriendly coins.
The acceptance of the proof-of-stake protocol over the proof-of-work protocol, which was made popular by bitcoin, is among the token's main features because it is more energy efficient. AVAX was made to be more scalable than its rivals. It can handle about 10,000 transactions per second.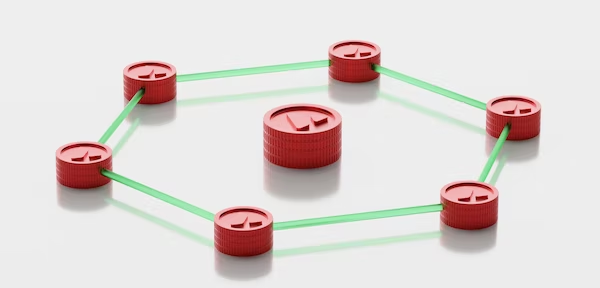 Avalanche is an expanding ecosystem with Play-to-Earn (P2E) games. Lending, borrowing, asset management, and derivatives trading are some of Avalanche's (AVAX) DeFi applications.
Big Eyes Coin (BIG) – the meme-based coin with a strong sense of community
Big Eyes Coin (BIG) was designed to distribute assets into the Decentralized Finance (DeFi) system and preserve a vital part of the world. Big Eyes seeks to boost user revenue in the DeFi market and increase the technology's adoption by creating an exchange utilizing blockchain technology.
The Big Eyes Coin (BIG) blockchain network will foster expansion, development, and value creation by offering training and profit-making possibilities to its users and community members.
The native cryptocurrency of the BIG project has a cute kitty as its mascot. Big Eyes Coin will increase awareness of the DeFi sector by providing its users with simple training on the concepts and framework of decentralized finance.
Big Eyes is a revolutionary cryptocurrency project that cares for its users and strives to improve the world. Big eyes purchase offers a lot of benefits.
Take the opportunity while the presale is still on. Don't miss the opportunity!
Presale: https://buy.bigeyes.space/ 
Website: https://bigeyes.space/ 
Telegram: https://t.me/BIGEYESOFFICIAL 

Disclaimer: This is a paid release. The statements, views and opinions expressed in this column are solely those of the content provider and do not necessarily represent those of NewsBTC. NewsBTC does not guarantee the accuracy or timeliness of information available in such content. Do your research and invest at your own risk.