AI crypto has been predicted to overtake meme coins in popularity soon. So, how do AI crypto projects like Avorak AI (AVRK) and meme coins like Shiba Inu (SHIB) compare?
AI crypto trend
The AI crypto hype is different from the meme coin craze of 2021, mostly in that AI crypto projects come with real-world use cases. AI cryptocurrencies power AI blockchain platforms. The combination of AI and blockchain has unlimited use cases, and this is being proved by Avorak AI (AVRK).
Avorak AI: The best AI crypto for 2023
Avorak is a new AI platform on the BNB Smart Chain. The platform offers unique benefits and advantages to its users. The platform is the first to offer a comprehensive AI solution through the blockchain. Avorak's interactive AI 'AVA' will include products such as digital assistants, chatbots, 3D modeling tools, trading bots, automated image and video editors, image creators, text-generators, and much more.
Avorak's solutions are first-to-the-market, meaning they can't be found elsewhere. For example, Avorak's AI trading bot can automate trades on multiple exchanges and asset classes. The Avorak Trade bot uses a command-line input that doesn't require codes. Additionally, the AI bot analyzes market trends, predicts future prices, and offers indicators with integrated notification systems to alert users when trends or patterns change.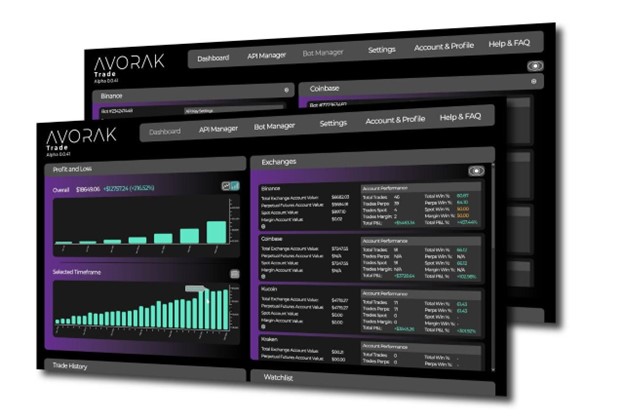 The AI crypto project also entered the NFT space, launching its unique NFT collection. The Avorak NFTs offer utility benefits to their holders, such as free lifetime access to Avorak Trade and 50% off on several Avorak products for life.
AVRK is the native token of the Avorak AI platform. Apart from guaranteeing access to Avorak's solutions and being used for trading, AVRK holders also get a share of  Avorak's profits. AVRK is selling at $0.235 with a 5% bonus and other benefits in phase 6 of Avorak's (initial coin offering). Phase 5 of the ICO sold out amid the Pepe coin (PEPE) infatuation, suggesting that investors believe in Avorak's prospects. Additionally, several analyses hint at AVRK's price spiking when released to the open market.
Shiba Inu news
Shiba Inu (SHIB) printed its first death cross in 2023. Investors are concerned as breaching the ominous death line could cause a significant sell-off. This resistance level has raised concerns about the SHIB reaching new, unprecedented lows. Shiba Inu's persistent bearish trendline for the past 90 days has also added to the apprehension and hints at a possible further devaluation of SHIB. However, despite technical analysis suggesting a potential downturn, the crypto market's innate volatility means nothing is definite until it actually happens. The trajectory of SHIB will be influenced by factors such as market sentiment, global economic trends, and updates or changes within the Shiba Inu ecosystem. Shiba Inu remains the second-largest meme coin by market cap and has retained the interest of the loyal ShibArmy.
The bottom line
While Avorak AI (AVRK) and Shiba Inu (SHIB) have both gained attention in the crypto space, the question remains whether AI-based cryptocurrencies offer a more promising alternative to meme coins. Avorak AI's use of artificial intelligence technology and its potential to revolutionize various industries showcases a more substantial long-term value proposition. On the other hand, Shiba Inu is primarily driven by popularity, making it highly susceptible to market sentiment and volatility. Ultimately, investors must carefully consider their investment goals, risk tolerance, and long-term prospects before choosing between AI crypto and meme coins.
For more information on Avorak AI:
Website: https://avorak.ai
Buy AVRK: https://invest.avorak.ai/register
Disclaimer: This is a paid release. The statements, views and opinions expressed in this column are solely those of the content provider and do not necessarily represent those of NewsBTC. NewsBTC does not guarantee the accuracy or timeliness of information available in such content. Do your research and invest at your own risk.