Despite its global recognition, Axie Infinity has suffered a severe drop in player count, leading more investors to question whether P2E gaming is coming to its end, and whether there are tokens that can help them gain significant returns in the volatile crypto market.
What is Axie infinity?
Axie Infinity is a Play-to-Earn (P2E) game on the blockchain where users acquire Axies, which are essentially NFTs representing virtual creatures. These creatures can be bred and sold. The prices of Axies vary with their uniqueness.
How to play Axie infinity
To play Axie Infinity, players need to acquire at least three Axies. You need an Ethereum-compatible wallet like Metamask and a Ronin Wallet to access the game's marketplace and buy Axies. After buying the Axies, head into the game and sync your Axies. Axie Infinity offers a Player versus Environment (PvE) Adventure Mode and a Player versus Player (PvP) Arena Mode. Players must understand the game's battle mechanics, breeding system, and marketplace dynamics to succeed. The game has, however, created resources to help new players get started.
Is Axie infinity a good investment?
Axie Infinity has been touted as a promising investment because of its P2E approach. However, the recent drop in player count has raised questions about the game's long-term viability. And this also comes at a time when many investors are suspicious of the P2E space.
The value of AXS, the game's native cryptocurrency, has also been on an overall decline for the past 30 days. While some players have reported earning significant profits by playing Axie Infinity, many others have struggled to make a profit, complaining of a steep learning curve and high barrier to entry.
Avorak AI: A better alternative for substantial gains?
Many YouTube analyses indicate Avorak's advantages over other cryptocurrencies. The platform uses AI and blockchain technologies to offer solid and future-proof solutions for its users. These solutions include Avorak Trade, which is a multi-exchange AI trading bot. Avorak Trade can predict the prices of different assets, generate indicators to provide visuals for traders and make trades on their behalf.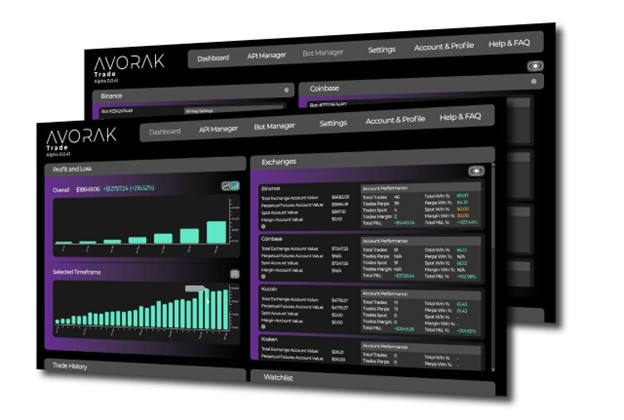 The AVRK token powers Avorak's ecosystem. The token will be used to pay for Avorak solutions and staking in any of Avorak's staking pools. AVRK token holders also gain a share of its profits and can get liquidity through exchanges like Azbit.
The bottom line
Avorak AI has had a successful ICO run through March, seeing the AVRK token rise by more than 100%. AVRK is trading at $0.145 in phase three of the ongoing ICO. This offers investors a chance to get in on the ground floor of a promising project in the recently growing and future-oriented AI crypto space at an affordable price.
For more information on Avorak AI:
Website: https://avorak.ai
Buy AVRK: https://invest.avorak.ai/register
Disclaimer: This is a paid release. The statements, views and opinions expressed in this column are solely those of the content provider and do not necessarily represent those of NewsBTC. NewsBTC does not guarantee the accuracy or timeliness of information available in such content. Do your research and invest at your own risk.