Investing in cryptocurrencies should take more thought these days because crypto tokens are still performing horrendously, and a bad investment choice could make you lose all your money overnight. However, the fear of this should not make you miss out on the life-changing opportunities that come with investing in cryptocurrencies. We've researched and compiled a list of the top five tokens that could boost your portfolio in 2023, with emphasis on newcomer Big Eyes Coin (BIG). Want to find out? Read on!
Toncoin (TON) -The Ultra Fast Platform
Toncoin (TON) is a fully decentralized blockchain system to help onboard new users into the DeFi landscape. It is a layer-one blockchain designed by Telegram to serve as a payment platform and for ultra-fast transactions at the cheapest fees. The ton coin has not seen so much activity in the past years. However, activities soared on the network following the most recent Telegram announcement of being able to purchase private numbers on the platform using Toncoin. TON soared over 10% higher this week and is currently regarded as a top-performing cryptocurrency amidst numerous downturns.
TRON (TRX) – Expected to Rise on the Market
TRON (TRX) is a blockchain-based decentralized platform that enables swift transactions without needing a third-party network. The Tron network is designed to process transactions faster than most blockchains and handles over 2,000 transactions per second. The network is designed to help decentralized applications build and scale, thereby increasing the global adoption of cryptocurrencies. TRON has grown significantly since its debut in 2018, both in user base and on-chain activities. Experts say that the cryptocurrency could be a highly valuable addition to your portfolio.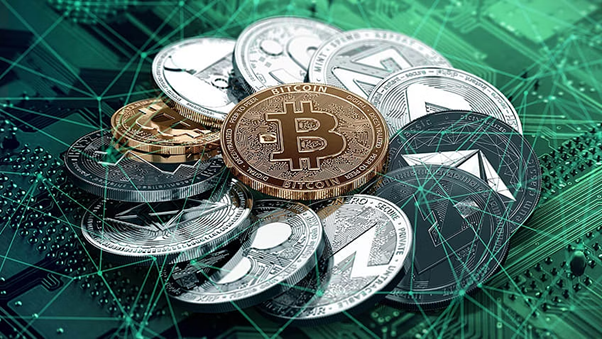 The cryptocurrency ecosystem is growing in innovations, and we see new projects striving to bring different use cases into the landscape. The Graph is one such cryptocurrency. It is open-source software that allows users to store, collect and process data securely and swiftly. The Graph is a blockchain network launched on the Ethereum blockchain, and it has helped developers utilize data and improve the efficiencies of their applications. The Graph recently announced a collaboration with the Polygon network earlier in December. With Polygon joining The Graph network it would help developers benefit from the network's efficiency. Developers on the polygon can get easy access to data needed to optimize their applications and get paid as indexers on the polygon network.
Axie infinity (AXS) – The Opportunist Platform
Axie Infinity (AXS) is the leading Metaverse project in the crypto landscape. It is built on the ronin network of the Ethereum blockchain and offers users many opportunities to benefit from blockchain technology. Axie is a play-to-earn gaming platform where users can play games to earn money. They get to breed tiny creatures in the Metaverse called Axie and make money from using them in battles and tournaments. Users can also make money by trading digital assets. Axie is a leading Metaverse for fun, interactions, and several means of generating revenue.
Introducing Big Eyes Coin (BIG)
Big Eyes Coin (BIG) is a meme coin project looking to bring money to DeFi and change the overall meme coin narrative. It is a cat meme coin building on the Ethereum blockchain and offering users a DeFi solution. Big Eyes Coin takes the Shiba Inu narrative for meme coin utility, and it intends to leverage that to provide more relevance to its community.
Also, the team behind Big Eyes Coin (BIG) has announced that they are doing a bonus tokens giveaway, to receive the bonus tokens, use the code: Ocean258 when buying BIG tokens.
The meme coin is doing really well in its presale, as it has raised over $11.72 million already and could be even bigger after launch. To buy your BIG token, and potentially make massive gains, click the links below.

Presale: https://buy.bigeyes.space/
Website: https://bigeyes.space/
Telegram: https://t.me/BIGEYESOFFICIAL
Disclaimer: This is a paid release. The statements, views and opinions expressed in this column are solely those of the content provider and do not necessarily represent those of NewsBTC. NewsBTC does not guarantee the accuracy or timeliness of information available in such content. Do your research and invest at your own risk.