Although cryptocurrencies have proved to be a game changer in the financial market, major coins have been experiencing a massive plunge that is currently affecting their market capitalization. Due to this, there has been a lot of skepticism surrounding the purchase of tokens and the right blockchains to go for. But altcoins have tried their best to save the scene and put cryptocurrency on the right track.
Big Eyes Coin (BIG) is a new token that has been trending since the release of its white paper a couple of months ago. It is a meme coin that plans to blur the lines between flexibility and cryptocurrency by infusing fun into its ecosystem. Alongside this, Solana (SOL) and Polygon (MATIC) are also trying their best possible to make crypto great again. Solana (SOL) is a decentralized network that intends to improve blockchain scalability. Polygon (MATIC) wants to provide fast and cheap transactions on the Ethereum network.
Big Eyes Coin (BIG): Conquering the Crypto Market with Cuteness
Big Eyes Coin (BIG) is a novel meme coin entering the crypto market full force. This cute, doe-eyed cat mascot is stealing hearts with its meekness and the desire to be the best meme coin in the crypto industry. Additionally, it is a community-driven token that promotes the Non-Fungible Token (NFT) technology, including the Gleam contest that allows anyone to win up to $250,000.
To increase people's interest in the NFTs, creators and buyers are entitled to 5% of the profits from the purchased NFTs. During these NFT events, there will be organized competitions and giveaways to expand its fan base. Due to Big Eyes' genre being meme coins, several individuals have shown encouraging interest, which has led to an expansive growth in the project's social media presence.
Decentralized Finance (DeFi) is an often misunderstood aspect of the crypto industry. Its novelty is raising skepticism and doubts, but Big Eyes Coin plans to simplify it as much as possible and make users view it as an advantage rather than a threat. Research materials will be made available on the platform for users to access. The Dynamic Tax System is a brilliant plan crafted by Big Eyes Coin to eradicate extra charges on all transactions conducted on the network. With this, transparency and organic growth will be promoted on the platform. Big Eyes Coin (BIG) is still in its presale stage, and interested individuals can purchase BIG tokens before the project gets launched.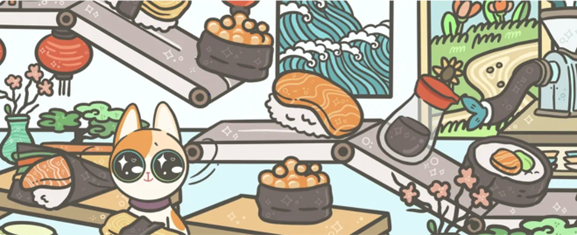 Solana (SOL): Using Hybrid Consensus to Promote Blockchain Scalability
Solana is a decentralized network that uses a hybrid consensus of Proof-of-Stake (PoS) and Proof-of-History (PoH) mechanisms to improve blockchain scalability. Due to this, the Solana network can turn out 50,000 transactions per second without upending decentralization. Not only does Solana house its native token, Solana (SOL), but it also promotes Decentralized Applications (dApps), which include Degenerate Apes, Serum decentralized exchange, and so on.
Solana is mostly known for its speed of seamlessly turning out several transactions in seconds.
Furthermore, due to the speed, the transaction fees are low, and the congestion levels are limited. SOL tokens can be staked by users to become validators to have a chance at earning more SOL tokens and reduced fees.
Can Polygon (MATIC) Successfully Improve Ethereum's Network?
Polygon is a platform that builds and connects Ethereum-compatible blockchain networks. The platform is a layer-2 solution that intends to improve Ethereum's functionality and scalability. With the initiatives presented by Polygon, Ethereum may experience reduced and cheapened transactions.
In addition, Polygon provides support for numerous decentralized financial applications, including Sushiswap, Aave, Curve Finance, and Polygon (MATIC) tokens that can be staked by users to earn rewards.
Also, the team behind Big Eyes Coin (BIG) have announced that they are doing a bonus tokens giveaway, to claim the bonus tokens use the code: BCUTE200 when purchasing BIG tokens.

To find out more about Big Eyes Coin (BIG), visit the links below:
Presale: https://buy.bigeyes.space/
Website: https://bigeyes.space/
Telegram: https://t.me/BIGEYESOFFICIAL
Disclaimer: This is a paid release. The statements, views and opinions expressed in this column are solely those of the content provider and do not necessarily represent those of NewsBTC. NewsBTC does not guarantee the accuracy or timeliness of information available in such content. Do your research and invest at your own risk.