The year 2022 saw a major drop in the crypto market. The recent crypto market crash dramatically reduced the value of all major cryptocurrencies. Therefore, to realize fair profits, meme coins seem to be a better option than altcoins like Solana (SOL) and Toncoin (TON), according to many crypto experts, because of the hype surrounding them. Big Eyes Coin (BIG) is a new meme cryptocurrency currently in the seventh stage of presale and is about to launch. It is expanding as it prepares to launch. Moreover, the team decided to give away $250,000 to one lucky participant in the Big Eyes Coin (BIG) competition, so there is a lot up for grabs.
Solana (SOL) – Built for Scale
Well-known blockchain technology supports scalable decentralized applications with the primary goal of guaranteeing good transaction throughputs and minimum processing period. Furthermore, it adopts an open-source infrastructure to create decentralized apps (dApps) and a marketplace for mass adoption. Solana (SOL) is a network where projects can be created using the advantages of flexibility and scalability and used to create NFT applications that allow users to generate and trade digital artwork.
In addition, users can create their own NFT storefronts and tools to generate and integrate products into other applications on Solanart marketplaces. It uses a hybrid consensus model which combines the Proof-of-History (PoH) algorithm with underlying Proof-of-Stake (PoS) and allows validators to verify transactions based on the number of coins and tokens they hold. In contrast, PoH uses timestamps to verify transactions quickly. It processes transactions using a unique combination of protocols, and scalability improvement is achieved by implementing Proof-of-History consensus in combination with the proof-of-stake consensus of blockchain.
Toncoin (TON) – A Revolutionized way to Receive Payments
Based on blockchain technology, Toncoin (TON) promises to revolutionize how we send and receive payments. Through its unique features, this protocol has the potential to provide a superior payment experience as compared to traditional methods such as wire transfers and credit cards. This protocol makes use of the Proof-of-Stake consensus mechanism to validate its transactions. PoS is a widely used mechanism that involves validators who verify transactions via a process known as staking and is more energy-efficient and environmentally friendly.
Big Eyes Coin (BIG): The Innovative Coin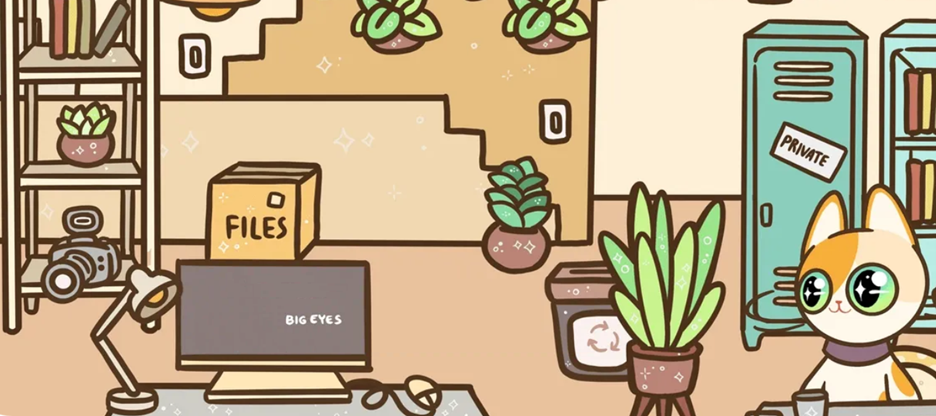 Big Eyes Coin (BIG) is a yet-to-launch meme coin launched to create a sustainable platform to facilitate the DeFi ecosystem growth. It will also release an NFT collection that will be in the world's top 10 NFT collection lists.
How to Purchase Big Eyes Coin (BIG)?
Big Eyes Coin (BIG) is a tremendous purchasing opportunity for crypto experts as it is unaffected by the recent crypto market crash. The project has raised over $11.4 million in its presale stages. To be a part of the BIG community, follow the steps below:
To utilize one of the wallets supported by Wallet Connect, you must have a MetaMask wallet loaded on your browser. If you buy a BIG token on mobile, it is recommended to use Trust Wallet and connect through a built-in browser.
Click "Connect Wallet" and choose the relevant option after your wallet is prepared. Make sure your wallet has at least $20.
Once the presale ends, you can claim your BIG Token by visiting the main site: https://bigeyes.space/ and clicking on the pink "claim" button.
Big Eyes Coin (BIG) is managing a campaign for an international platform, "The Fruit Tree Planting Foundation – aiming to plant 18 billion trees. Moreover, BIG has donated $1000 to the welfare of pets and is also planning ways to help aquatic life.
In addition, Big Eyes Coin is doing a bonus tokens giveaway, to benefit from the giveaway, use the code: BIGG1973 when buying BIG tokens.

You can click on the following websites below to learn more about Big Eyes Coin (BIG):
Presale: https://buy.bigeyes.space/
Website: https://bigeyes.space/
Telegram: https://t.me/BIGEYESOFFICIAL
Disclaimer: This is a paid release. The statements, views and opinions expressed in this column are solely those of the content provider and do not necessarily represent those of NewsBTC. NewsBTC does not guarantee the accuracy or timeliness of information available in such content. Do your research and invest at your own risk.