Having raised over $40 million in its impressive presale, Big Eyes Coin (BIG) has gained serious investor attention. With an innovative approach to meme coins this cute cat meme coin is aiming for the top.
The global crypto market capitalization has dipped over 1.50% in the last day and it's expected that the federal reserve will soon announce its 10th consecutive rate hike this week. This could provide users the opportunity to buy the dip before prices recover later this year. Monero (XMR) and Chainlink (LINK) have both dipped this week, with investors hopeful for a price recovery in the near future.
Big Eyes Coin – Presale Ending June 3rd
Big Eyes Coin is making a big impression on the crypto market, and has now raised over $40 million in one of the most successful crypto presales ever. Big Eyes Coin stands out for its new approach to meme coins. Its main aims are to transfer wealth into the DeFi system and hold real-world utility, boosting the legitimacy of meme coins. As it runs on the Ethereum blockchain it is perfectly positioned to do so with top performance and efficiency.
One of the reasons for Big Eyes Coin's presale success is its competitions, giveaways and social media engagement. Throughout the presale, the team have offered regular bonus codes, and recently introduced loot boxes that give buyers randomised rewards, one being the chance to win $1 million worth of BIG tokens and mintable NFT cards. When presale comes to an end, the next stage will be to launch on Uniswap on June 15th and this listing could take Big Eyes Coin to the moon.
Monero and Chainlink – Should Investors Buy The Dip?
Monero gained significant attention in the crypto world for its innovative privacy-centric efforts. While Ethereum (ETH) and Bitcoin (BTC) are traceable by design and available to everyone, Monero attempts to change this model. Using a small collection of keys and ring signatures and technology called 'Cryptography', Monero hides users' transactions and wallet addresses from the public eye. When users open an account with Monero they automatically receive a public key, a private spend key and a private view key which further secure the account.
With these privacy focused features, Monero is usually a top performing crypto asset, however it did not escape the crypto winter and suffered in 2022. This week it is trading down by around 0.20% at $154.47 with a market cap of $2.82 billion. While it is difficult to predict its future performance, experts are optimistic about Monero's future performance.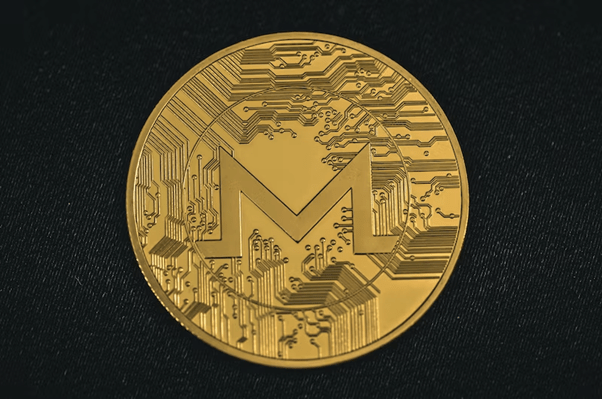 Chainlink is a decentralised oracle service provider and is set for price growth soon with steady expansion of its ecosystem. Ten integrations featuring three of its services will be launched across Ethereum (ETH), Avalanche (AVAX), Polygon (MATIC), Solana (SOL) and BNB chain. This is expected to further consolidate Chainlink's position as a top oracle service provider in the Web3 ecosystem.
LINK has dropped by 1.76% this week, trading for $6.89 with a market cap of $3.56 billion. However, data shows that around 68,540 addresses acquired around 406 million LINK tokens suggesting its continual attractiveness as an investment option. Chainlink is also making breakthroughs in its real-world usage as TikTok and Spotify are set to benefit from its latest feature release.
With alt season approaching, and investors predicting the return of the crypto bull market later this year, Big Eyes Coin, Monero and Chainlink are all top of the list to watch. While still in presale, Big Eyes Coin offers investors a unique chance to maximise their potential returns while the token is below market value, and with a 300% bonus!

For More On Big Eyes Coin (BIG):
Presale: https://buy.bigeyes.space/
Website: https://bigeyes.space/
Telegram: https://t.me/BIGEYESOFFICIAL
Opensea: https://opensea.io/collection/big-eyes-lootbox-cards
Twitter: https://twitter.com/BigEyesCoin
Disclaimer: This is a paid release. The statements, views and opinions expressed in this column are solely those of the content provider and do not necessarily represent those of NewsBTC. NewsBTC does not guarantee the accuracy or timeliness of information available in such content. Do your research and invest at your own risk.