Big Eyes' developers plan to launch the token in the top ranks of the cryptocurrency market, and the Non-Fungible Token (NFT) marketplace is an integral part of that plan. However, in its rise to the top of the NFT charts, the token will face formidable resistance in Avalanche and Tezos, two popular NFT projects expected to trend soon. Read on to discover how Big Eyes plans to upset these top tokens when it launches.
Avalanche (AVAX): Versatile Token Moving Into NFTs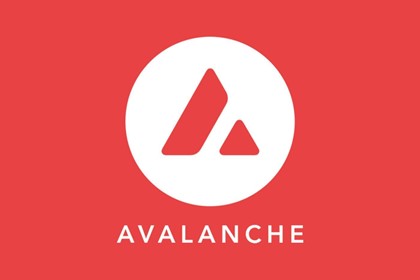 Avalanche is a versatile token quite like Ethereum, and its forte is in the inclusiveness of its protocol. The platform features a wide range of DeFi tools and Web3 solutions, from NFTs to exchanges and stablecoins.
Avalanche (AVAX) is on a separate blockchain from the conventional types like Ethereum and Binance Smart Chain. However, like Ethereum, it operates using smart contracts audited by Solidity, making it easy for Ethereum developers to deploy public blockchains on the platform to reduce user traffic on the Ethereum network.
Avalanche (AVAX) is active in the NFT trade sector, where its developers have launched a new collection for flipping. The platform also enables individual users to mint and manage their NFT assets using their profiles. The minted NFTs can be secured with smart contracts to prevent loss through cyber attacks.
The AVAX token is used on Avalanche to stake the network and secure rights to vote on the platform's future. CoinGecko sells AVAX at $13.26.
Tezos (XTZ): Multifaceted and Self-Developing
Tezos is a multifaceted token like Avalanche and Ethereum, featuring a wide range of applications designed to aid user experience on the platform. Tezos also employs a less strict disposition towards developers adding new codes to the existing protocol, permitting any additional feature as long as it is helpful to users.
Tezos regulates the intermittent protocol upgrade through its self-amending feature. This feature prevents the protocols from developing a hard fork, which occurs when there is an irreversible protocol alteration. The fork generates an identical but different protocol from the original one.
While Tezos (XTZ) prioritizes enhancing user experience, the platform has an active NFT marketplace that allows users to create tokens and sell or exchange them. The marketplace's most popular collections are often based on books, art, music, and Formula One.
XTZ is a governance token used to vote on new protocol additions. It is listed on CoinMarketCap for about $1.01.
Big Eyes (BIG): New Cat on the Block
Big Eyes (BIG) is a new meme coin currently in its presale stages. The presale started in September 2022 and has been a massive success, generating $9.8 million in about eight weeks.
The presale success was primarily due to the community's support, a combination of popularity with crypto users, and the attractive features of the platform's protocol. As a meme coin, the Big Eyes platform will maintain a steady presence on social media with its memes and stunts, contributing to the token's popularity.
However, Big Eyes doesn't intend to stop there. The feline meme coin will be launching a club for NFT trade. The club, dubbed Sushi Crew, will support NFT minting, sales, and exchange between users on the network. Sushi Crew also holds some tokens that will be distributed to members at discounted rates when the token launches.
The developers will donate periodic donations to charity organizations that conserve ocean life. Such contributions will be funded by a wallet setup with about 10% of the total token supply. Besides the NFT club, Big Eyes is also keen on supporting the ecosystem by contributing to fish species conservation.
In preparation for launch, the Big Eyes developers are working on launching the token on a decentralized exchange platform, UNISWAP, on making it available for trading in the cryptocurrency market. Similarly, Big Eyes has been listed on CoinMarketCap and CoinCodex charts, increasing its potential users within the crypto space.
The presale event is still ongoing, although it might be rounding up in a few weeks. This is an opportunity to get the tokens at presale prices before the coin launches. Get ready for the Black Friday special offer by clicking here (becomes live Friday the 25th), and using the code BLACKFRIDAY50!

For more information on Big Eyes Coin (BIG), you can visit the following links:
Presale: https://buy.bigeyes.space/
Website: https://bigeyes.space/
Telegram: https://t.me/BIGEYESOFFICIAL
Youtube: https://www.youtube.com/watch/BIGEYES
Disclaimer: This is a paid release. The statements, views and opinions expressed in this column are solely those of the content provider and do not necessarily represent those of NewsBTC. NewsBTC does not guarantee the accuracy or timeliness of information available in such content. Do your research and invest at your own risk.