In the fast-evolving crypto landscape, Bitcoin, the pioneering digital currency, still asserts its dominance as a stabilizing force. Bitcoin is a gauge of the overall crypto market, and the Bitcoin Dominance index asserts this fact. Meanwhile, Avorak AI's ICO in phase seven is witnessing a remarkable surge in investor interest. According to renowned crypto traders and analysts, Altcoins are witnessing a movement of funds into potential projects like Avorak AI as the SEC crackdown destabilizes the crypto space. DOGE, ADA, SOL, and MATIC coins all lost double digits as a result.
Bitcoin: The Stabilizing Coin
Bitcoin commands 50% of the cryptocurrencies' $1T market, and while altcoins lost significantly from the recent SEC's crackdown, It lost a negligible 3%. Altcoins like SOL, MATIC, ADA, and DOGE lost double digits, and analysts point to investors pulling out of them and looking for havens for their investments. Following recent events in the cryptocurrency market, Bitcoin has displayed relative stability, while altcoins have experienced significant declines. Bitcoin's performance outpaced major altcoins such as Ethereum and BNB, which saw notable drops. The overall market cap of the crypto industry decreased, and Bitcoin's dominance increased.
Within the last 24 hours, the total crypto market cap, excluding Bitcoin, fell considerably, suggesting a movement of capital away from assets directly impacted by regulatory concerns. Despite institutional players reshuffling their investments and US platforms adjusting crypto services, the Fear and Greed Index still indicates a neutral position.
The impact of the SEC lawsuits and market sell-off is still unfolding, and investor sentiment may shift further based on regulatory actions and market dynamics. The lack of clarity from the SEC adds to the challenges faced by investors and web3 projects as they navigate the evolving crypto landscape.
Avorak AI: Record-breaking ICO Attracting Investors Looking for Haven
Avorak AI is a bundled solution for blockchains and crypto trading. It provides AI crypto solutions spanning industries and blockchains. Avorak deploys trading bots, chatbots, image, and text generators. Avorak Trade Bot executes 24/7 market analysis and surveys. It provides price prediction signals and insights for profitable trades.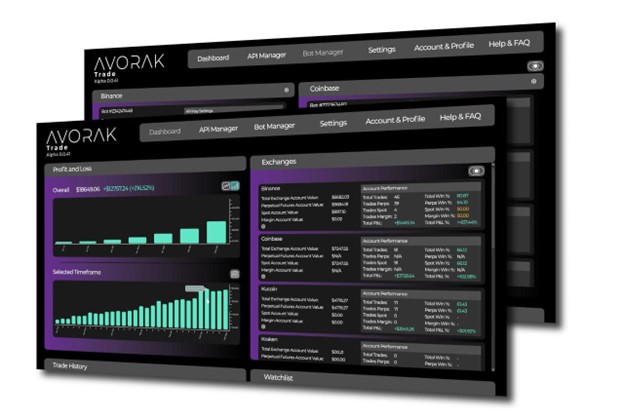 The surge in Avorak ICO's influx is attributable to investors selling altcoins and finding a haven in Avorak ICO. One AVRK is at $0.255, having risen 325%. ICO investors get on-top bonus rewards, priority to staking pools, and Beta access to Avorak AI's expansive offering. The extraordinary performance has attracted accolades from analysts and crypto watchers on YouTube, who foresee 100x gains.
Avorak Write thrives in the text and image generation arena through its advanced tool that produces error-free, non-repetitive, and plagiarism-free content.
Is AI Crypto a good investment?
Like in any other investment, it's essential to consider several aspects. As a unique utility solution for blockchains and crypto traders, AI crypto addresses challenges and offers solutions. For example, the content writing space fights the challenges of repetitive content and plagiarism. Avora Write is an AI crypto tool that addresses the existing challenges through its pre-written language bank and advanced APIs.
Wrap Up
As Avorak AI's ICO draws significant attention from investors, Bitcoin's stability provides a sense of security for market participants, acting as a cornerstone for the broader crypto landscape. The influx of investors in the Avorak AI ICO underscores the growing interest in artificial intelligence and its applications. The emergence of innovative AI crypto projects like Avorak AI signals an exciting era of possibilities and opportunities for investors.
More on Avorak AI here:
Website: https://avorak.ai
Buy AVRK: https://invest.avorak.ai/register
Disclaimer: This is a paid release. The statements, views and opinions expressed in this column are solely those of the content provider and do not necessarily represent those of NewsBTC. NewsBTC does not guarantee the accuracy or timeliness of information available in such content. Do your research and invest at your own risk.