The crypto market is recovering from the bull cycle that reigned supreme in 2022, leading to the collapse of several centralized crypto-oriented entities such as FTX and Alameda Research Group. The bear market caused a shockwave of fear and panic in the entire industry, causing retail and institutional investors to cash out on their crypto holdings, and causing the asset prices to melt and fall to all-time lows. One of the most affected crypto projects is Solana, which had close dealings with Sam Bankman Fried and his collapsed empire. Solana investors are now eyeing this new Bitcoin hard fork.
What is Solana?
Solana is a decentralized, open-source, high-functioning blockchain known for its incredible speeds and low transaction costs. The blockchain network was founded in 2017 by a former Qualcomm executive by the name of Anatoly Yakovenko. The network's unique feature is its ability to merge the fast synchronization engine, which is a variation of proof of stake, with proof of history algorithms to create a unique hybrid consensus mechanism that supervises the network's operations. Solana also generates smart contracts and further supports the deployment of decentralized applications.
Although the network has had impressive runs, its close associations with the FTX founder and former CEO have doomed the project. Investors are now eyeing Bitcoin Spark, a new Bitcoin hard fork with a hybrid consensus that uses proof of work and proof of stake.
Bitcoin Spark raises $2M in the ongoing ICO
While Solana continues to try to regain its glory, Bitcoin Spark is gaining mainstream adoption. The platform has an ICO event that is currently active and has raised more than $2 million in five short weeks. The ICO has challenged Solana's performance as Solana investors look for an alternative and more lucrative investment deal. Bitcoin Spark's ICO event is currently in phase 5, where investors and online entrepreneurs can purchase BTCS tokens at low prices. In phase five, BTCS tokens are retailing at $2.50 per token. Each purchase is followed by a 9% bonus in BTCS issued by the team for early participation. BTCS is the native digital asset of the Bitcoin Spark infrastructure.
Like Solana, Bitcoin Spark uses a unique hybrid consensus mechanism. However, Bitcoin Spark's consensus capitalizes on proof-of-work and proof-of-stake consensus mechanisms. This amalgamation is reinforced by specialized scientific algorithms that control network activities and mining rewards for both miners and stakers.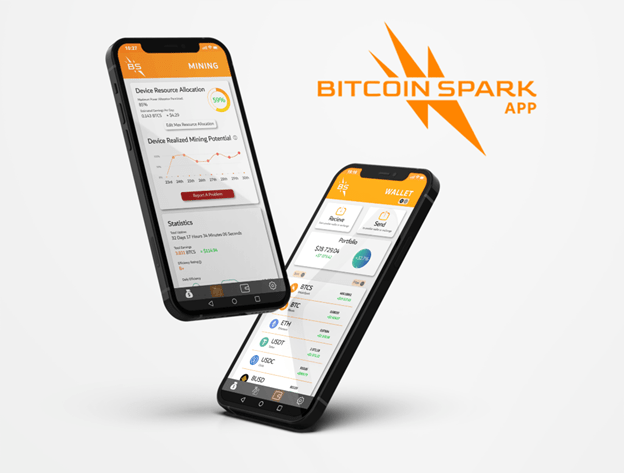 The proof of process consensus solves the centralization challenges that major blockchains like Bitcoin face. For instance, the majority of Bitcoin's mining activities are controlled by two mining firms, Foundry USA and Antpool. This poses a security threat to the network since the two mining firms may unite and alter the safety protocols set in place by Satoshi Nakamoto. The possibility of a 51% attack happening on Bitcoin is high when Antpool and Foundry USA's hashing power are merged. Bitcoin is, therefore, reliant on the integrity of the two firms.
Bitcoin Spark is among the few projects in the entire DeFi space that spearhead the promotion of transparency and accountability. The platform's smart contract has been scrutinized by three independent auditing platforms, including Vital Block and Contract Wolf, renowned leading firms in the auditing space. The founders' KYCs have also been verified, and the comprehensive reports have been made available to the public. Users who purchase BTCS tokens now have a chance to create generational wealth.
Learn more about Bitcoin Spark on:
Website: https://bitcoinspark.org/
Buy BTCS: https://network.bitcoinspark.org/register
Disclaimer: This is a paid release. The statements, views and opinions expressed in this column are solely those of the content provider and do not necessarily represent those of NewsBTC. NewsBTC does not guarantee the accuracy or timeliness of information available in such content. Do your research and invest at your own risk.