Gimli has announced launching the sale of GIM tokens on September 18th to accelerate the development of its blockchain-powered decentralized betting platform for esports viewers.
The number of viewers of esports games and competitions is growing quickly, market intelligence provider Newzoo estimates that 22% of American male millennials watch esports, virtually equal to the viewership of baseball and hockey. Esports events comfortably sell out the largest US arenas including Madison Square Garden in New York and Twitch, the world's leading video platform and community for gamers is one of the most visited websites in the world with 100 million gamers gathering every month on Twitch.tv.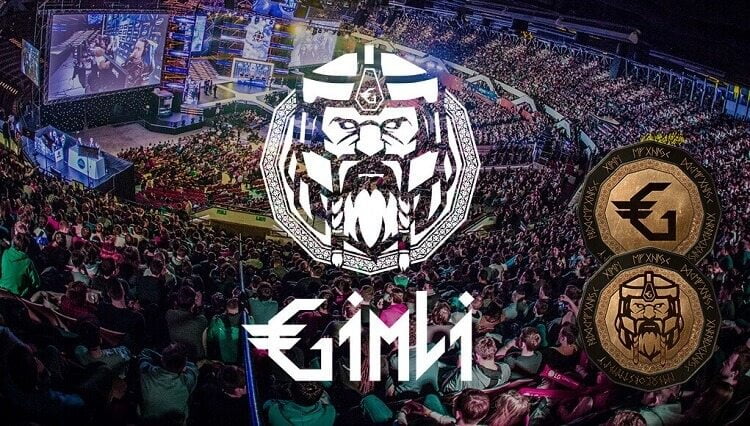 Given these audience numbers, the ability of betting on the outcomes of esports games has become a compelling proposition. Gimli aims to fix the growing pains of the nascent esports betting industry with its blockchain-powered decentralized platform for live stream bets and interactions, including votes, donations and tournament prize pooling.
"Esports gamers are reaching mainstream sports players' celebrity status", says Dan Biton, co-founder of Gimli.
Although pro gamers can earn substantial revenues, Gimli has identified another key member of the esports ecosystem who has failed to monetize its essential role: streamers. The Gimli platform empowers streamers by enabling them to connect directly with their audience and tap new revenue opportunities.
One of the key issues preventing a wider expansion of eSports betting is the lack of transparency. "Fraud on betting sites for skins in the past years has demonstrated the need for a more secure environment. Gimli relies on the blockchain to ensure transparency and to provide a decentralized, provably fair, hack-proof environment to its users" adds Biton.
Gimli recently announced collaborating with PandaScore, a service analyzing live streams to provide data feed from game events. Access to PandaScore data enables Gimli to determine the outcomes of the games in a more efficient manner.
Up to 500 million viewers watch video game tournaments worldwide and tens of millions tune in to watch major events. Through the Gimli platform, streamers, casters and pro gamers can dramatically increase engagement with the viewers while enjoying new revenue streams.
Gimli has also announced collaboration with Mockit eSports, a premiere eSports club with top teams in Rocket League, H1Z1, and PUBG which is headed by Managing Partner and blockchain veteran Marshall Long. Mockit has been extremely successful in the last few years with notable exposure through national television appearances and world championship performances.
Mockit will join the stellar team of Gimli's supportworld-renowned streamers combining more than 3 million followers and top level pro gamers, including world champions.
Gimli users need GIM tokens to consumer services and place bets during a stream. Streamers customize the user experience to entertain their audience and receive the fees in GIM tokens. The earnings from Gimli will motivate them to push Gimli's adoption to hundreds of millions viewers worldwide. This is Gimli's virtuous circle connecting streamers, viewers and bettors.
The proceeds from the token sale will serve to attract and retain a team of experts and advisors, develop and improve the Gimli application, apply for betting licenses, sponsor tournaments and professional gaming teams. Gimli will promote the betting platform on major streaming media channels and throughout the eSports community.
The GIM token sale starts on September 18, more details can be found here: https://gimli.io.
Contacts
Dan Biton  / Julien Charrel