Selection of the consensus mechanism and project implementation time
IOTA is a solution to the infrastructure challenges facing the Internet of Things (IoT). It is a decentralized IoT cryptocurrency platform that focuses on solving transactional challenges between machines (M2M). IOTA uses a new distributed ledger called the Tangle which aims to overcome the inefficiency of existing blockchain designs. It provides features such as zero transactions costs, unlimited extendibility, and data security.
In simple terms, the Tangle uses a mesh data structure based on a directed acyclic graph (DAG).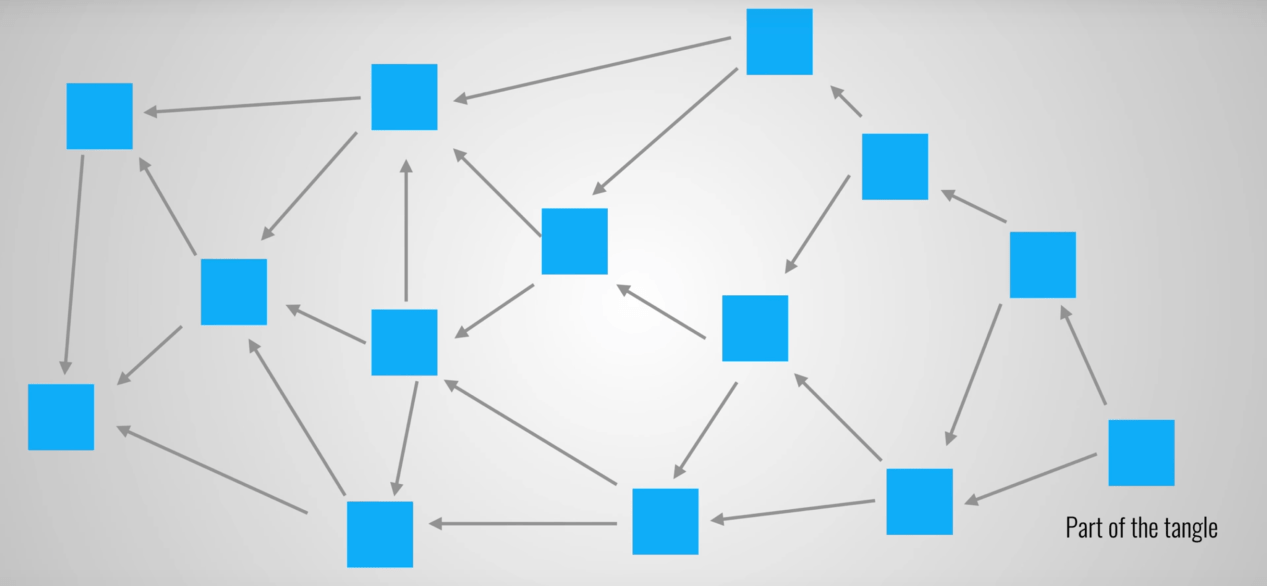 DAG is highly scalable, enables quick transaction confirmations, and reduces transaction fees. However, a zero transaction fee policy creates system security risks by exposing the network to DoS attacks. Anyone can send a large number of transactions which reduces the efficiency of the entire network, affecting the security and stability of the Internet of Things.
Other notable technical vulnerabilities
This past January, many IOTA users claimed that their tokens were stolen, amounting to US $4 million. In July 2017, DCI pointed out that the hash algorithm (curl) used by IOTA has serious security vulnerabilities, including low-cost hash collisions and random number defects. Once the curl algorithm collides, the signature can be forged. Once the attacker successfully falsifies the digital signature, an unauthorized transaction can easily pass verification, which means malicious users can use private keys to extract tokens from the wallets of others. To overcome this vulnerability, IOTA has set up protection using a coordinator. However, the coordinator also has a private key and if that private key is exposed, the person controlling it can modify transactions as they please.
The goal of IOTA is to achieve full network autonomy without the coordinator, but there are issues beyond the digital signatures vulnerability. Because IOTA has no transaction fee or miners, it faces the unfortunate possibility of denial of service attacks since it is inexpensive to attack the network.
In addition, IOTA's ecosystem is still incomplete. The clients, written in a variety of different languages (Java/C++/Rust/Go), need improvement. Moreover, the network agents and node construction are not complete and the IDoT identification of items is still in the research and development stage.
In contrast to a "more centralized" DAG structure, the IoT project Ruff currently adopts the DPoS consensus algorithm. The reason being that DPoS is the most suitable mechanism for IoT applications. In DPoS, an odd number of nodes are selected from tens of thousands of PoS nodes using a defined mechanism (for example, the number of tokens held). The off-chain nodes among these are voted out each time, greatly increasing the election efficiency. Voting and consensus among up to a hundred nodes can generally be achieved in seconds, so the DPoS mechanism can raise the accuracy of the checkpoint (confirmation time) to the second. Therefore, DPoS consumes less network resources than other mechanisms.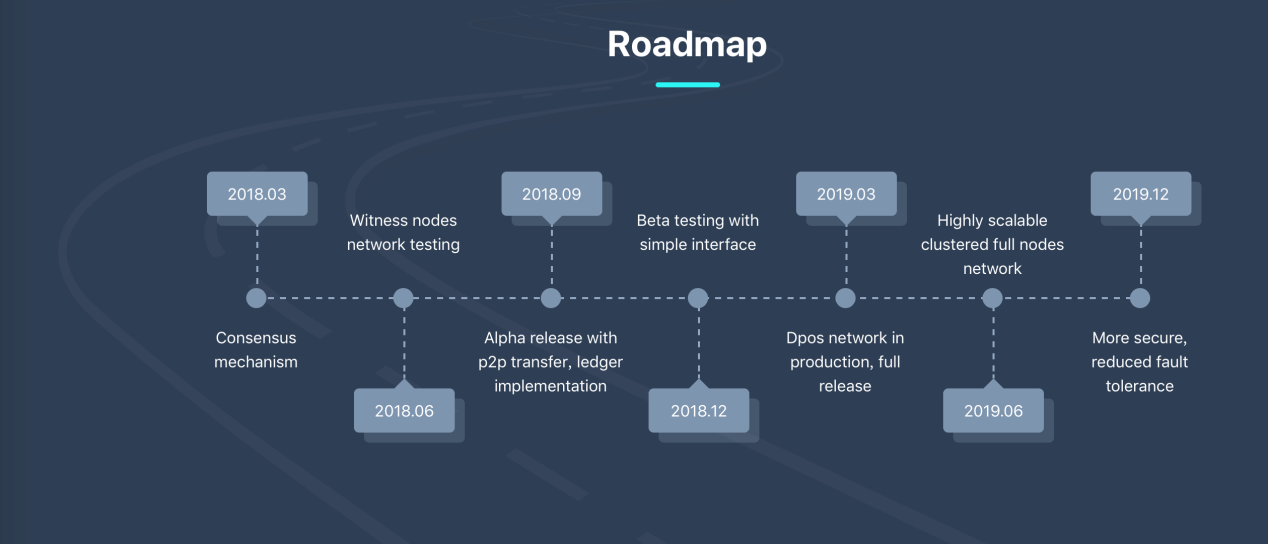 Ruff Chain has officially announced that the main network will go live in 2019. Ruff will continue to explore and improve during this time, not ruling out any other consensus models potentially deemed more suitable for IoT applications.
The developer community is essential to a good project. After three years of hard work, a large developer community has been built for the Ruff JavaScript-based IoT operating system; over 15,000 developers are using Ruff to develop IoT applications and that number is still increasing. If you are a software developer and interested in IoT, you are encouraged to join the Ruff developer community. New Ruff OS tutorials are released at 10AM (GMT+8) each Tuesday.
More information:
(https://medium.com/ruffchain/ruff-iot-application-development-system-now-available-on-youtube-fb1fe74a830d)
With respect to tokenomics, IOTA is positioned as a currency used for circulation between machines. Ruff is more focused on the "transfer of value", bridging real world and value networks. IoT solves access to data, and the blockchain solves the division of property rights and transfer of value.
Ruff believes that not all data in IoT is suitable for the blockchain. Although the concept that data cannot be tampered with important, the storage and circulation costs for large amounts of information are unbearable by the distributed database of the blockchain.
The data of traditional Internet products can be divided into two categories: the information network of the presentation layer and the value network of the back end. Although the data on the presentation layer accounts for 99% or more, the data on the value network is more valuable in the IoT. For example, a common MoBike belongs to a wide-area IoT and a PV power station that Ruff is accessing belongs to a local IoT. In both cases, their data belongs to the value network. Because data such as PV electricity generation, revenue statistics, and MoBike usage all involves financial instruments and payments, people will always want to tamper with this data for personal interests. Therefore, it is crucial to ensure that this type of data is reliable and tamperproof.
Ruff Chain is operated in an autonomous manner, using edge nodes to collect data and then chaining valuable data that requires absolute consistency, which can be used for value flow and circulation.
"The essence of the blockchain is not to improve productivity, but to improve production relations, and to prohibit data from being tampered with."
Cooperation with Large Corporations
With respect to working with technology giants, IOTA was previously discovered to just be using Microsoft Azure services, rather than being an official partner. IOTA has a long way to go in becoming a mature, commercial platform. In enterprise-grade IoT applications, Ruff can handle more physical devices and provide a viable commercial blockchain solution.
Ruff emerged from thousands of start-up projects and became the first graduate of the Microsoft Incubator in Shanghai.
For more information:
https://startups.microsoft.com/ja-jp/blog/announcing-the-first-batch-to-join-the-new-microsoft-accelerator-shanghai/
Ruff already has products in production use, including Ruff Plant Insight (an IoT industrial solution), Ruff Connect, and IoT operating systems. Meanwhile, Ruff has cooperated with Microsoft and GE to serve famous Chinese enterprises such as PowerKeeper, Yalian, and Sany Heavy Industry. With Ruff, providing enterprise-level solutions is already a reality.
Ruff is a project that is worthy of investment as part of a strategic portfolio of competitive IoT solutions.
Twitter: https://twitter.com/Ruff_Chain
Facebook: https://www.facebook.com/RuffChainProject/
Telegram:  https://t.me/RuffChain
Official Announcement Channel: https://t.me/RuffChain101
Medium: https://medium.com/ruffchain
Reddit: https://www.reddit.com/r/ruffchain/
Quora: https://ruffchain.quora.com/
Steemit: https://steemit.com/@ruffchain
Bitcoin Talk: https://bitcointalk.org/index.php?topic=4613705.0
Official Blog: https://ruffchain.com/blog/