Boosteroid project starts its ICO on November 27th aiming to collect investments for the creation of a cloud services platform (similar to Amazon Web Services, Microsoft Azure or Google Cloud). This information can be found on project blog.
Token sale details
Token sale starts on November 27th at 9:00 (CET) and ends on December 11th at 21:00 (CET). Team plans to sell 300 million BTR tokens. One BTR will cost $1,08. It will be possible to buy BTR on Boosteroid website for ETH, BTC, LTC, BCH. All unsold tokens will be destroyed.
Bonuses for investors:
1 000 BTR – 100 000 BTR purchased – 10%
100 000 BTR до 1 000 000 BTR purchased  -15%
1 000 000 BTR and more – 20%
The collected funds will be used to expand computing facilities and develop a service – cloud computer that will allow to process video, create 3D-graphics, play games that require high computer performance or carry out machine learning on any device, even the most low-performance PC. The team is going to launch project demo by the end of November, 2017.
What makes Boosteroid ICO unique
Boosteroid has a significant advantage as compared to other ongoing ICO projects – the platform is already being developed. The team has a promising business model and road map.
Computing facilities are already operating in Kharkov (Ukraine). When the ICO is completed the team will start scaling Boosteroid in Georgia free industrial zones and they also plan to locate computing facilities in Iceland. So this is a real business but not just an unclear idea.
"We are already building our platform, however the ICO will speed up the process. Tokenization is a natural way to the new level of market relations. In our situation, we offer not just a token but a real service for the people who are willing to support our project. 1 BTR = 1 hour of computing power rent on Boosetoid computing facilities", – noted Boosteroid CEO Ivan Shvaichenko.
1 BTR = 1 hour Boosteroid computing power rent.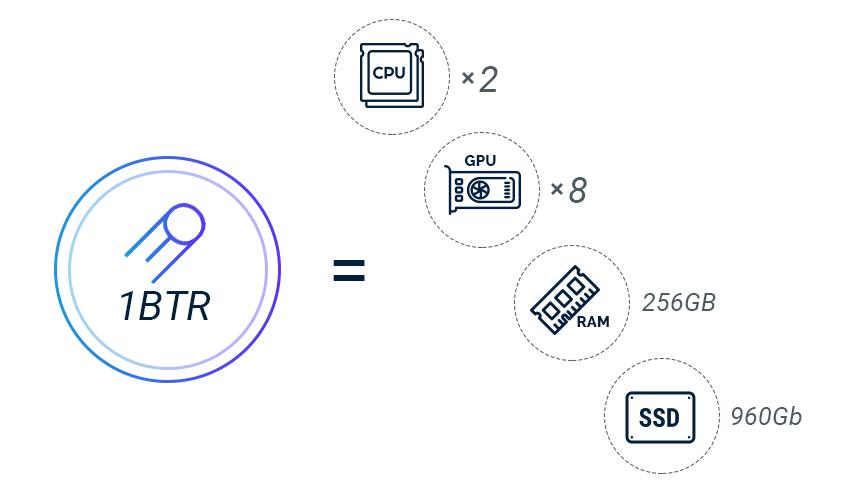 (1 BTR = the cost of one hour computing power rent on the basis of eight NVIDIA GeForce GTX 1080 Ti graphic cards; two Intel Xeon E5 2680v4 processors; RAM 256Gb; SSD 960Gb).
Benefits for investors
Investors will be able to rent Boosteroid cloud computer with BTR tokens or trade them on digital currency exchanges for other cryptocurrency or fiat money and gain profit. Currently the lowest 1 hour computing power rent is $6,5 – $ 10,5 and that means Boosteroid token rate can increase significantly.  
The team wants to maintain the demand for BTR tokens by token repurchase.

"After the platform is launched our service (exchange service that accepts BTR and USD as a payment for computing power rent – note.)  will automatically receive money from users who pay for Boosteroid computing power and use this money to purchase tokens on the exchange – told CEO.
You can follow the ICO and join it here (https://boosteroid.com/).