After the FTX crash, proper education about the crypto space has been more important than ever. New investors may be taken advantage of, or make poor investment decisions because they do not know the difference between a centralised crypto exchange and DeFi (decentralised finance). Fortunately, there are two crypto platforms aiming to change this: Binance and Dogeliens (DOGET). In this article, I will be examining and analysing the two platforms' efforts to educate newcomers to the crypto space.
Binance: The Bread N Butter (BNB) of Blockchain Learning
Binance recently launched free courses for its users on November 17th. The content ranges from cryptocurrency, and Web3, to the metaverse and blockchain technology. With this, users can clue themselves into the crypto space and enrich their understanding with this content. Additionally, Binance plans to incorporate an Academy Courses program which will take beginners to crypto through fundamentals such as key information on the crypto market, basic investing strategies, and the risks associated with investing in the space. Upon completion, users are rewarded with an NFT certificate.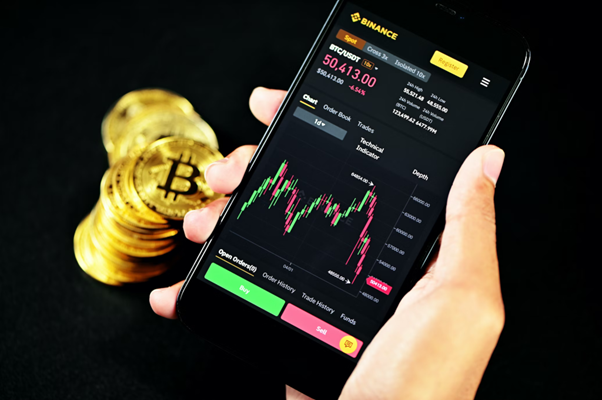 Dogeliens: A Space To Learn, Earn and Help Others
Dogeliens (DOGET) is a new meme coin on the market, with many promising features such as a virtual space in the metaverse, NFTs, passive income generation opportunities and charitable efforts to make our planet a better place. However, one of the key pillars in the Dogeliens ecosystem is the University of Barkington, which is an educational space for learning about crypto, DeFi, blockchain technology and even graphic design. Here, there are opportunities to get paid! In this way, it is a little similar to Binance's learn-and-earn quizzes, and Coinbase's questions to earn free crypto. However, with Dogeliens is that you can create a longer-lasting source of income. By creating courses in your chosen field of speciality, you will be able to earn income every time a student takes your course. Through this platform, people are able to share their knowledge and be rewarded financially, whilst newcomers to the space are able to get up to speed on specialised topics that a more generalised course might not offer.
Unlike Binance's Academy Courses which are only taught in English, Dogeliens courses are user based, meaning theoretically the sky is the limit with languages you can learn in. This is because users are free to add courses in any language, ensuring learning opportunities are not closed for anyone in the world that does not speak English.
Final Thoughts
These two platforms are doing the whole crypto community a great service by providing a space where people can go to educate themselves on cryptocurrencies. Binance is creating a very solid course on the fundamentals of crypto which will greatly benefit newcomers to the space. Dogeliens users can create courses as a means to generate passive income whilst also helping educate people. As the crypto market progresses slowly towards the next bull market, and more newcomers trickle through the doors, these two spaces will be where a lot of people will be able to gain a lot of knowledge.

Dogeliens (DOGET)
Presale: https://buy.dogeliens.io/
Website: https://dogeliens.io/
Telegram: https://t.me/DogeliensOfficial
Disclaimer: This is a paid release. The statements, views and opinions expressed in this column are solely those of the content provider and do not necessarily represent those of NewsBTC. NewsBTC does not guarantee the accuracy or timeliness of information available in such content. Do your research and invest at your own risk.