If you missed out on Cardano in 2017, you missed out on a chance to become wealthy and potentially a millionaire.
The price of the Cardano coin was around $0.0021 when it was launched in October 2017. Early investors have profited handsomely with this coin's reaching an all-time high price of $2.9676.
With Cardano's expansion practically complete, it will be tough for the currency to see a similar price explosion in the future.
Is Cardano (ADA) already beyond its prime?
The Cardano TVL has been going up in 2022, even though it has been going down since April. Cardano TVL did very well in Q1 because the Cardano DeFi ecosystem is growing so quickly. Even after the Cardano Alonso Hard Fork, the token is still part of one of the best ecosystems.
However, the crypto market is becoming increasingly competitive, and Cardano is feeling the heat. Since its all-time high, it has been on a wild fall, currently trading at roughly $0.50, a 120 percent drop in the last eight months.
In addition, Cardano is one of the crypto projects that has been talked about as possibly reaching its limit.
Crypto experts believe that Cardano has done so much to move the project forward that nothing else can happen to make its price go up.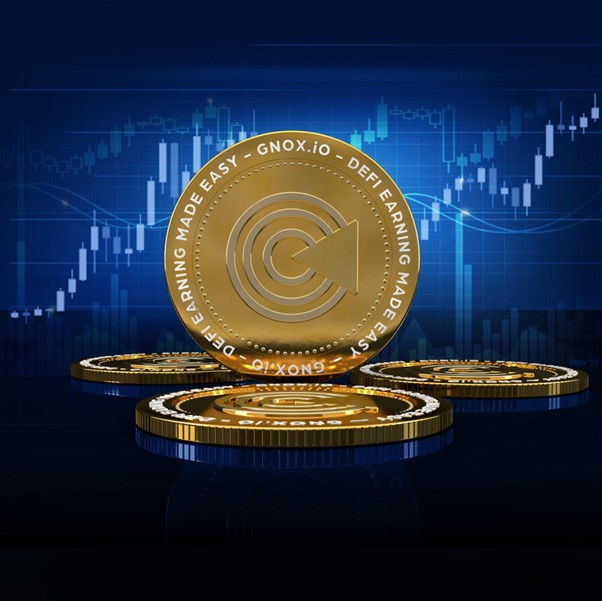 Gnox (GNOX) offers a simple but powerful tool for DeFi exposure
Gnox's founders appear to be hell-bent on repeating Cardano's success, and they are said to have the best passive income offering.
Gnox's concept is new in the crypto market and has the potential to be a worldwide hit as the first token with a protected treasury that works for holders.
Gnox is the first DeFi earning protocol to provide investors with "Yield Farming As A Service," and it is infinitely scalable and ideal for both novice and expert investors.
The project team has identified a market gap in which treasury funds can be used to assist users in ways other than a flat share of all transactions.
Gnox will utilize an appropriate percentage of its treasury assets to acquire and trade diverse digital assets for profit by leveraging the expertise of its strategists.
Its users also get passive income from referrals and the redistribution of transaction fees. This token will apparently soon exist on multiple networks such as Polygon and Ethereum.
Can Gnox (GNOX) become a cryptocurrency giant like Cardano (ADA)?
Cardano's growth has nearly reached saturation, making a price explosion for cryptocurrency more difficult. This could explain why the token's price continues to fall. Cardano fans need to consider Gnox as one of the crypto projects.
Gnox is a utility token that has a lot of possibilities in the future as it seeks to leverage the power of the treasury along with a solid use case for its coin.
Its holders will be rewarded for something as simple as complimenting someone's attire.  Being able to store their token until it's worth gold and having it exist on many chains could give users more protection from the wild volatility of the cryptocurrency market.
By paving the way for the next generation of reflection tokens, Gnox hopes to become a leader in the DeFi sector. It creates an ecosystem that gets its value from the community it retains, while also rewarding its long-term holders.
Learn more about Gnox:
Join Presale: https://presale.gnox.io/register
Website: https://gnox.io
Telegram: https://t.me/gnoxfinancial
Discord: https://discord.com/invite/mnWbweQRJB
Twitter: https://twitter.com/gnox_io
Instagram: https://www.instagram.com/gnox.io/
Disclaimer: This is a paid release. The statements, views and opinions expressed in this column are solely those of the content provider and do not necessarily represent those of NewsBTC. NewsBTC does not guarantee the accuracy or timeliness of information available in such content. Do your research and invest at your own risk.