The concept of Play-to-Earn (P2E) games has been modified over time, thanks to the advent of NFTs and the metaverse. With the massive success of the crypto gaming sector, MetaCryp (MTCR), a new cryptocurrency, aims to be the next big Play-to-Earn token.
Meanwhile, Axie Infinity (AXS) and Decentraland (MANA) are among the best P2E gaming platforms, given their huge following and impressive market cap. Can MetaCryp (MTCR) truly become the next big P2E token following these two? That is the question our article seeks to answer today.
Axie Infinity — The Viral Play-to-Earn Game
Axie Infinity (AXS) is among the earliest P2E games and has amassed a wide following, with a current market cap of about $1 billion at the time of writing. It is a popular NFT gaming platform based on the Ethereum blockchain.
Players on the gaming platform can collect, breed, train, and trade game creatures known as Axies. These Axies have different types and forms, with over 500 available body parts bred together to produce rare and unique Axie forms. Players can then win AXS tokens and NFT rewards by battling with their various Axies.
Axie Infinity (AXS) also has an NFT marketplace where players can rent or trade their unique Axies, NFTs, and other in-game assets. The Axie Infinity (AXS) marketplace attracts many users to the Axie Infinity game world due to its unique Axie NFTs and zero-fee charge for buyers.
The Axie Infinity ecosystem hosts two tokens — Small Love Portion (SLP) and Axie Infinity Shards (AXS). These tokens are required to breed the Axie creatures on the gaming platform. The AXS token is a unique governance token in the Axie Infinity world. With this token, holders can vote on the game's developmental features, updates, and usage of the game's treasury.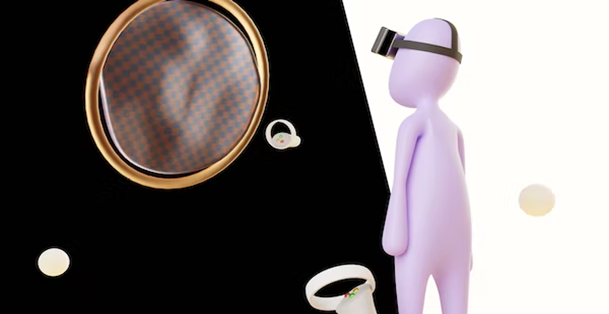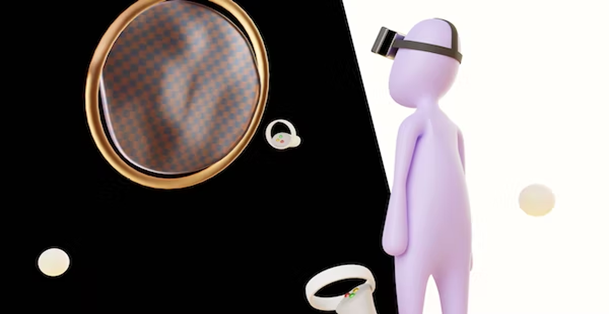 AXS token holders can also stake their assets to earn more AXS rewards for supporting the Axie ecosystem. Furthermore, users can purchase AXS tokens on major exchanges like Binance and Coinbase.
Decentraland – The Virtual NFT Gaming Platform
Decentraland (MANA) was initially created as a virtual reality gaming platform. However, it has expanded into a massive marketplace for NFTs and other digital assets. It also hosts several gaming events that attract many game enthusiasts to its platform.
The Decentraland (MANA) 3D virtual platform is powered by the Ethereum blockchain. It allows users to create, own, and monetize content and applications. These contents range from static 3D scenes to interactive gaming experiences, such as mazes, treasure caves, etc.
Its ecosystem consists of non-fungible LAND parcels. These parcels are permanently owned by community members and purchased using MANA tokens. Therefore, users fully control the environments and applications they create.
The native marketplace on Decentraland (MANA) is the go-to place for trading and managing all in-game assets. It allows users to buy and sell LAND parcels, Estates, wearables, and unique names.
Decentraland's marketplace is unique because users can set their own price in MANA tokens and put an expiration date for the offer. Users can also transfer their game assets to each other.
Another unique feature of Decentraland is its DAO community, which is governed by MANA holders. The DAO community uses votes to issue grants, update ecosystem policies, and control the LAND and Estate smart contracts.
Users who wish to participate in the Decentraland platform can purchase MANA tokens on popular exchanges like Coinbase, Binance, and Kraken.
MetaCryp — The Fun-Filled Metaverse Game
MetaCryp (MTCR) is a new P2E gaming platform on the metaverse. Based on the Binance Smart Chain (BSC), MetaCryp aims to become the new home for fun-seeking individuals who wish to forget the stress of daily living.
MetaCryp (MTCR) has unique features that could solve the challenges facing the current crypto gaming market. These features include accountability, accessibility, low platform fees, faster transaction speeds, and a community-centric ecosystem.
In addition, MetaCryp (MTCR) offers users in-game NFTs, game tournaments, and country clubs. These are ways by which they can earn while having fun and unwinding.
The MetaCryp Network also has its native MetaCryp token, MTCR. The MTCR token is a utility and governance token on the network. Users can earn MTCR tokens by participating in various games and tournaments, as well as trading their NFTs. Therefore, it also provides a system for users to earn on the platform.
The MTCR token grants governance rights to its holders, empowering them to make critical gameplay decisions to provide a fun and exciting user experience. They can also control commissions, pricing models, and point systems on the MetaCryp (MTCR) Network.
Overall, MetaCryp (MTCR) plans to decentralize crypto gaming and engage users as it grows. It also plans to create a more accessible platform where users can have fun while earning. Given these exciting prospects, MetaCryp (MTCR) has huge potential to become the next big P2E token after Axie Infinity (AXS) and Decentraland (MANA).
Enter the MetaCryp (MTCR) token pre-sale now to enjoy a 32%, 42%, and 62% bonus on your first, second, and third purchases.
Presale: http://presale.metacryptoken.io/ 
Website: http://metacryptoken.io/ 
Telegram: https://t.me/MetaCrypOfficial 
Disclaimer: This is a paid release. The statements, views and opinions expressed in this column are solely those of the content provider and do not necessarily represent those of NewsBTC. NewsBTC does not guarantee the accuracy or timeliness of information available in such content. Do your research and invest at your own risk.