Sanzooz Finance (SZFT) is a new cryptocurrency token that will help users in trading artificial assets through smart contracts on a blockchain network. The Sanzooz Finance Token serves as a primary governance coin and will also be used for minting assets on the decentralized exchange trading protocol being launched by Sanzooz Finance.
The FTT Token will be used inside one of the largest derivatives exchanges in the world, FTX , and can be added periodically for the long term.
Algorand (ALGO) has remained one of the strongest bets heading further into 2022 and could provide huge returns as more projects seek to build on its network. Let's find out if these three coins are worth investing in and why they could provide high returns in the long run.
Algorand remains grossly undervalued and could surprise many investors
Algorand is one of the most undervalued tokens and could surprise many investors. The ALGO founder Silvio Micali has worked hard to solve the blockchain trilemma which is used to refer to the problems of achieving scalability without compromising on decentralization and security.
Silvio recently explained that Algorand is the fourth generation of blockchain networks and could one day drive the entire financial markets on its network. Algorand's strong integration with many DeFi apps means its aptly poised to take advantage of the upcoming wave of financial instruments that will be launched on blockchain. The ALGO Token may be at one of its better prices to purchase before any bull activity commences. This makes time of the essence, as the bull can push prices up before many are aware.
Sanzooz Finance will help in bridging the gaps in DeFi
Sanzooz Finance (SZFT) is a cryptocurrency token that has recently begun its presale. It will help investors in the trading of artificial assets at the click of a button.
The advantage of trading artificial assets is that users do not need to purchase the actual asset but they can simply speculate on its price. It is widely used by traders to make money while trading quickly. Short-term traders frequently make use of tokenized or artificial assets and it can be a great way to make a regular source of income provided you are an advanced user and understand such financial instruments.
The Sanzooz Finance ecosystem will allow the minting of artificial assets of fiat currencies, cryptocurrencies, and commodities. In the future, artificial assets will also be minted for NFTs and other assets.
The SZFT Token will be used to serve as a collateral mechanism for minting artificial assets. It has an added value because it is used inside the vast ecosystem of Sanzooz Finance. As soon as the SZFT ecosystem will verify that the stakeholder is capable of meeting synthetic assets requirement because they have sufficient holdings of Sanzooz Finance tokens, the contract will be issued automatically and this will save time and will provide great value to the user.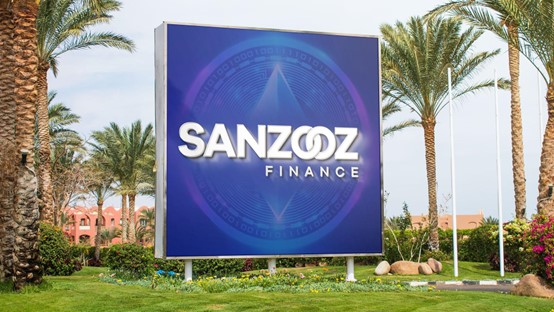 Holders of the SZFT Token will be entitled to receive fees from the trading protocols' exchange commission charges and the coin can also be staked to earn an additional source of income.
The Sanzooz Finance ecosystem will be governed through a DAO. In fact, the team has gone beyond and has walked the extra mile to ensure there is a high level of decentralization inside the Sanzooz Finance ecosystem. A number of smaller DAOs will be established to provide greater decentralisation. The SZFT Token could be a strong bet and could very well be one of the surprise multi-bagger tokens in 2022. The presale will be launched soon and you can also buy it on more exchanges once the listing process is complete.
FTX Africa and Web3Ladies Collaborate
The FTX exchange and Web3Ladies, a collective movement aimed at promoting tech among women have announced an official partnership to collaborate on "WomenWhoCrypto", a new campaign that will help in fostering greater adoption and onboarding of African women into the crypto-verse. The announcement was made via a tweet, "​​Web3ladies is passionate about creating positive awareness about opportunities in the Blockchain and Cryptocurrency space."
The FTT Token is used as the primary utility coin inside the FTX exchange and enables access to discounts and various incentives. As FTX expands in the African region with support for fiat currencies, the FTT Token will also likely witness more price growth.
Add the 3 cryptos described above and retire early as all 3 tokens could provide potentially considerable returns in the long term.
Find out more:
Presale: https://sale.sanzooz.finance/register
Website: http://sanzooz.finance
Telegram: https://t.me/Sanzooz_Finance
Twitter: https://twitter.com/sanzooz_finance
Instagram: https://www.instagram.com/sanzooz.finance
Disclaimer: This is a paid release. The statements, views and opinions expressed in this column are solely those of the content provider and do not necessarily represent those of NewsBTC. NewsBTC does not guarantee the accuracy or timeliness of information available in such content. Do your research and invest at your own risk.