A lot has been happening in the crypto ecosphere. Let's read further to learn about the current affairs related with Cardano (ADA), Polkadot (DOT), and Snowfall Protocol (SNW).
Cardano (ADA) anticipates development by introducing new technology
Input Output Global (IOG), the blockchain engineering company that created the Cardano ecosystem, announced some excellent news for the ADA enthusiasts on January 12. A sidechain toolkit's prospective deployment was highlighted in the statement.
The IOG group believes that the creation of sidechains will dramatically boost the use of Cardano ecosystem. They also predict that a variety of partner chains and Cardano (ADA) sidechains will soon appear.
Solana is one of the "partner chains" that Charles Hoskinson wishes to appear on the Cardano blockchain; he announced this on December 10 during an Ask Me Anything session. He also stated that while Solana would profit from Cardano's (ADA) infrastructure as well as security, Cardano (ADA) could use Solana's speed.
Furthermore, the Cardano (ADA) community remained enthusiastic after hearing about the expansion. Parallel accounting styles will be introduced by the blockchain in addition to the sidechain toolkit. This will improve ecosystem interoperability as part of the platform's "Basho phase." It's interesting to note that the team has built other sidechain solutions on Cardano (ADA) blockchain. The team created an EVM-compatible sidechain in July last year, which marked the beginning of sidechain operations on the network.
With a $390 million trading volume over the course of a day, the current live Cardano (ADA) price is $0.34. Since the past 24 hours, Cardano (ADA) has decreased by 0.22%.
A new record is reached by Polkadot (DOT) nomination pools
The blockchain platform, Polkadot (DOT,  highlighted its success with its newest feature called the Nomination pools. Two months after its debut, Polkadot Nomination pools allegedly reached "another milestone" when participants bonded more than 1,000,000 DOTs.
Additionally, in a subsequent tweet, the platform provided a quick explanation of the simple methods for staking, and included a video to learn more about "staking and nomination pools." It's interesting to note that Polkadot (DOT) has been circumspect in divulging information about the nomination pool's operation. The community may now experience the distinctive procedures of the Nomination Pool due to a thorough description provided as a film.
The platform also disclosed that the largest number of pools has now been increased to 128. Additionally, it established a system in which voters who possess more than the required amount of active bonds — currently about 240 DOT — can receive 18% rewards whilst nominating directly. The current Polkadot (DOT) price is $5.80 with a $302 million 24-hour trading volume. In the past 24 hours, Polkadot (DOT) has decreased by 2.48%.
Snowfall Protocol (SNW) is all set to launch
Snowfall Protocol (SNW), with its one-of-a-kind features, cutting-edge technology, and futuristic outlook, is already setting the stage for a multi-chain future. Users can transfer fungible and non-fungible assets using Snowfall Protocol (SNW) decentralized application (dApp) in a scalable, interoperable, as well as secure setting. Snowfall Protocol (SNW), which is currently in its final presale stage, has made over $3 million.
Investors who take part in monthly draws, and stake the SNW governance token, receive rewards from Snowfall Protocol (SNW). Overall, Snowfall Protocol (SNW) uses cutting-edge technologies to easily enable cross-chain communication. Many investors and industry professionals are certain that the present price of $0.191, for Snowfall Protocol (SNW), is only the commencement of a much bigger boom.
Conclusion
So far, we learnt how all three cryptocurrencies – Cardano (ADA), Polkadot (DOT), and Snowfall Protocol (SNW) – are bringing buzz in the crypto industry. Investors are suggested to look forward to investing in Snowfall Protocol (SNW) as opposed to Cardano (ADA) or Polkadot (DOT), due to estimates of higher returns.
get in while you can and invest in Snowfall Protocol (SNW) today!!!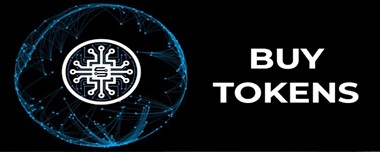 Presale: https://presale.snowfallprotocol.io
Website: https://snowfallprotocol.io
Telegram: https://t.me/snowfallcoin
Twitter: https://twitter.com/snowfallcoin
Disclaimer: This is a paid release. The statements, views and opinions expressed in this column are solely those of the content provider and do not necessarily represent those of NewsBTC. NewsBTC does not guarantee the accuracy or timeliness of information available in such content. Do your research and invest at your own risk.