Cryptocurrency markets are notorious for their volatility. In the midst of the many cryptocurrencies available in the market, TMS Network has emerged as a promising investment option. This article will cover the latest updates on Cardano (ADA), Aptos (APT), and TMS Network (TMSN).
Cardano (ADA) Expected to Benefit Long-Term Holders
Cardano (ADA) is emerging as a long-term investment option, backed by its impressive performance in 2023. With a growth rate of 50% higher than its price at the start of the year, Cardano (ADA) is attracting a lot of attention from experts and investors. Although Cardano's (ADA) growth rate has declined slightly in recent weeks, there is a lot of buzz around the coin. With the recent release of a stablecoin called DJed (DJED), which belongs to the network, the future looks promising for Cardano (ADA). Cardano (ADA) is gaining recognition from humanitarian organizations as a solution for efficiently raising and distributing funds to refugees in need, and has received positive comments from the United Nations High Commissioner for Refugees. Experts predict that the $1 mark for Cardano (ADA) will be broken soon, possibly before the end of 2023.
Aptos (APT) Seeks Support at $13
Aptos (APT) saw a surge in price on March 1st, with a strong move upward on heavy trading volume. Aptos (APT) marked a shift in favor of the bulls after a downward move from February 16th. Aptos (APT) gained nearly 12%, bouncing from $11.8 to $13, within 20 hours. However, the sellers forced a near-term rejection in the $13.7 area, causing Aptos (APT) to stand at $13.13, at press time. It is important to note that after a strong surge, Aptos (APT) price can see a retracement to fill any imbalances on the chart. With a fair value gap, the price could potentially be pushed towards $12.15-$12.5 suggesting a bearish scenario as the prices would continue to have a bullish structure. However, if Aptos (APT) price fell beneath the $12.15 level, this upward bias would be invalidated.
TMS Network (TMSN) Tokens Sell Out its First Phase of Presale
TMS Network (TMSN) has successfully sold out its first phase of presale, closing at a price of $0.025, which is a great sign for its future. TMS Network (TMSN) is a decentralized investment platform that offers a unique combination of social trading, education, and trading of various assets such as crypto, equities, FX, and CFDs on a single platform. The introduction of TMS Network (TMSN) has transformed the asset trading landscape by allowing users to trade traditional assets with cryptocurrencies using the MT4 and MT5 compatibility Bridge provided by TMS Network (TMSN). This has simplified the buying, selling, and trading processes for investors. The advanced price analysis on TMS Network (TMSN) is powered by state-of-the-art technology that utilizes on-chain analytics to identify the best trade prices. Additionally, users can trade without opening a TMS Network (TMSN) account; they only need to connect their wallets to the platform.The platform has low fees, fast processing, and voting rights on the future of TMS Network (TMSN) token, which makes it more appealing than its competitors. Token holders can also generate income with its revenue sharing model. The platform has raised $500,000 in the first phase of the presale.
Conclusion
The cryptocurrency market continues to show promise as various coins and platforms gain traction. While Cardano (ADA) and Aptos (APT) have shown some positive developments, TMS Network (TMSN) has emerged as a promising investment option, and is well-positioned for long-term growth and profitability. Investors should consider TMS Network (TMSN) as a strong investment option before the second presale phase sells out.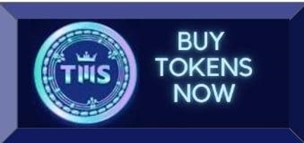 For more information please check out the following links below:
Presale: https://presale.tmsnetwork.io
Whitepaper: https://tmsnetwork.io/whitepaper.pdf
Website: https://tmsnetwork.io
Telegram: https://t.me/tmsnetworkio
Discord: https://discord.gg/njA95e7au6
Twitter: https://twitter.com/tmsnetworkio
Disclaimer: This is a paid release. The statements, views and opinions expressed in this column are solely those of the content provider and do not necessarily represent those of NewsBTC. NewsBTC does not guarantee the accuracy or timeliness of information available in such content. Do your research and invest at your own risk.