Since the summer of last year, the cryptocurrency industry has battled with a long and enduring bear market that has made it increasingly difficult to perform popular crypto operations, such as trading and investing. In that time, many regulars, including traders and investors, have been forced to abandon their champion strategies in favour of something that can ensure the safety of their assets and the continuity of their businesses. Long-term cryptocurrency investing has been the favoured approach of many crypto investors and has proved efficient in that time.
Many people appeared to have lost interest in crypto and the cryptocurrency industry last year; however, the recent crypto pump is attracting a lot more people back into the industry. The reason for this is simple. The crypto pump means many cryptocurrencies that performed poorly last year are back up and doing well within the crypto market, creating the opportunity for potential investors to generate massive profits very early into the new year.
This piece, therefore, recommends three highly promising cryptocurrencies that can yield massive returns for crypto investors in the current climate. Here's all you need to know about Cardano (ADA), Litecoin (LTC) and Dogetti (DETI).
Cardano Takes On Crypto Flaws
Cardano (ADA) is a notable open-source blockchain network within the cryptocurrency industry with a reputation for providing an ideal environment that allows users to create smart contracts in a similar vein to Ethereum (ETH).
Additionally, the Cardano (ADA) platform is known for the many feasible solutions it provides to problems within the cryptocurrency industry, such as speed, scalability, scalability, performance, energy consumption and the ability to interact with fiat. Cardano (ADA) exists to offer economic identity to those who lack it and are in need of it by providing them with decentralised applications (dApps) to manage identity, value and governance.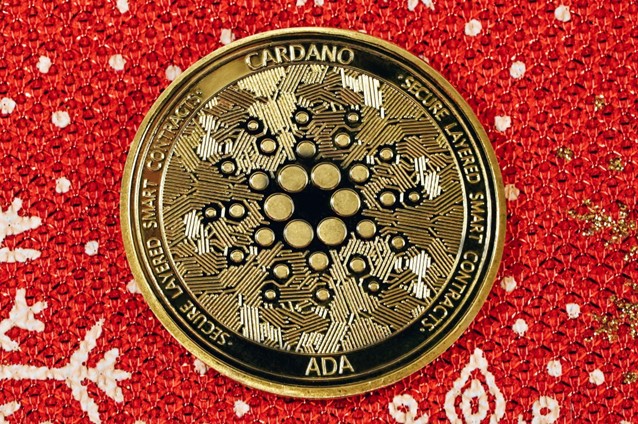 Source: Unsplash
Its native cryptocurrency, ADA, is the fuel that powers and incentivizes its ecosystem. The token facilitates several crypto operations within the Cardano ecosystem, such as network governance, user interaction and payment fees. The ADA token is listed on several top crypto platforms, such as Binance and Coinbase.
Litecoin Keeps Things Simple
Litecoin (LTC) is a popular peer-to-peer decentralised crypto token within the cryptocurrency industry notable for several impressive features. These include faster and more efficient transactions than cryptocurrencies like Bitcoin (BTC) and Ethereum (ETH). Within the cryptocurrency industry, Litecoin (LTC) is established as the perfect crypto for small everyday transactions such as buying coffee. With the help of a mining algorithm called Scrypt, Litecoin (LTC) can enable users to generate hashes with commonly available hardware and participate in the mining process enabling regular people to earn money from mining Litecoin (LTC).
Litecoin (LTC) is an industry-leading cryptocurrency, and as such, it possesses stock on top crypto platforms within the industry, such as Binance, Coinbase and Huobi Global.
Dogetti Reimagines Meme Coins
Dogetti (DETI) is an upcoming meme coin project within the cryptocurrency industry with many impressive features. These include a native token for interaction and community building, NFT projects and an exchange platform.
The DETI token will play a huge role in the upcoming meme coin project and will not only provide utility but also facilitates all kinds of crypto operations, including network governance and payment fees. The token is a next-generation meme coin that could be a valuable portfolio addition in the long run.
The Dogetti (DETI) meme coin project runs on the Ethereum (ETH) blockchain and will benefit from the advantages of running on the network. For more information on the Dogetti (DETI) project, watch this space.

To learn more, visit:
Presale: https://dogetti.io/how-to-buy
Website: https://dogetti.io/
Telegram: https://t.me/Dogetti
Twitter: https://twitter.com/_Dogetti_
Disclaimer: This is a paid release. The statements, views and opinions expressed in this column are solely those of the content provider and do not necessarily represent those of NewsBTC. NewsBTC does not guarantee the accuracy or timeliness of information available in such content. Do your research and invest at your own risk.