In the ever-evolving landscape of blockchain technology, two notable entities have emerged as the best long-term crypto investment with distinct objectives. Hydra Head, a scaling solution, has recently launched on the Cardano (ADA) blockchain's mainnet, offering the potential to accelerate transactions.
Meanwhile, Signuptoken.com is making strides in growing its millionaire club, aiming to empower investors through decentralized finance (DeFi). In this comparative article, we will delve into the similarities and differences between these two entities, exploring their goals, methodologies, and impact on the industry.
Cardano's Hydra: Turbocharging Transactions
Cardano's Hydra Head, a scaling solution aimed at accelerating transactions on the blockchain, has gone live on the mainnet in the last week. The launch has sparked optimism among the Cardano (ADA) community, with claims that the network could handle 1 million transactions per second (TPS). However, Cardano's Technical Director, Matthias Benkort, clarified that Hydra's current capabilities do not reach that level and urged the community to refer to official statistics from trusted sources.
Hydra's design, featuring off-chain "mini ledgers" called Hydra Heads, allows for faster transactions and reduced fees while maintaining Cardano's security standards. The introduction of Hydra brings enhanced functionality and improved user experience to the Cardano ecosystem.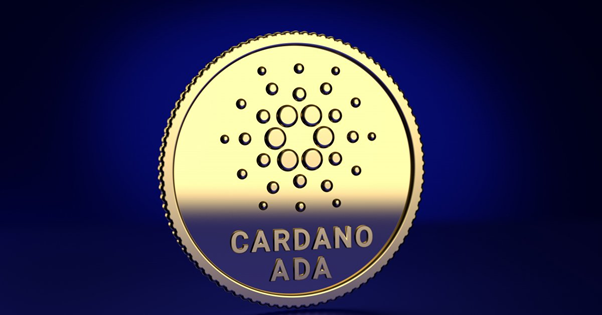 Is Signuptoken.com the Best Long-Term Crypto Investment?
Signuptoken.com has emerged as a revolutionary crypto platform built on the robust Ethereum blockchain. Its mission? To transform the lives of at least one million individuals by harnessing the power of decentralized finance. With its innovative approach to token launch and a range of exclusive features, Signuptoken.com is poised to make a significant impact on the crypto landscape.
Gone are the days of traditional presales. Signuptoken.com has taken a bold step forward by introducing a groundbreaking method to launch its new token. Rather than solely relying on investors, this platform aims to gather one million signups from potential users. By eliminating the need for fees typically associated with crypto presales, Signuptoken.com offers a worry-free investment experience for crypto enthusiasts, removing financial barriers and instilling confidence in its user base.
As part of its commitment to user success, Signuptoken.com operates an exclusive Millionaires Club. Upon signing up, users gain automatic access to this prestigious club at no cost. Membership offers a host of benefits, including educational resources designed to empower potential investors.
Stay ahead of the curve with market insights, business nuances, and invaluable investment advice, equipping you with the tools to make informed decisions in the dynamic world of cryptocurrencies.
One of the major advantages of joining the Signuptoken.com platform is gaining priority access to token launches. By becoming an early adopter, you'll receive timely notifications, granting you the opportunity to purchase tokens before they hit the open market. This head start ensures that you can seize potential investment opportunities and maximize your potential returns.
Signuptoken.com believes in the strength of community and encourages users to invite friends and family to join the platform. Through its referral program, you not only expand the Signuptoken.com network but also position yourself for exclusive benefits. By referring others, you can climb the leaderboard and secure a top spot among the privileged few who will be notified first about upcoming token launches. It's a win-win situation, where you amplify your influence and increase your chances of capitalizing on lucrative investment opportunities.
Comparing Objectives and Approaches
While Hydra Head focuses on enhancing Cardano's scalability through technical advancements, Signuptoken.com aims to empower investors by democratizing access to crypto investments and fostering financial success. Despite their divergent goals, both entities contribute to the overall growth and evolution of the blockchain industry.
Conclusion
Cardano (ADA) and Signuptoken.com represent two distinct entities driving innovation within the blockchain industry. Hydra's introduction onto the Cardano(ADA) mainnet promises heightened transaction speeds and scalability, fostering optimism within the community.
Simultaneously, Signuptoken.com's pursuit of growing its millionaire club signifies the platform's commitment to empowering users through decentralized finance(DeFi). As the industry continues to evolve, it is imperative to recognize and embrace the significant impact made by pioneering entities such as Cardano and Signuptoken.com, positioning themselves as the best long-term crypto investments.
Secure your financial freedom with Signuptoken.com,
Website: https://www.signuptoken.com
Twitter: https://twitter.com/_SignUpToken_
Telegram: https://t.me/SignUpToken
Disclaimer: This is a paid release. The statements, views and opinions expressed in this column are solely those of the content provider and do not necessarily represent those of NewsBTC. NewsBTC does not guarantee the accuracy or timeliness of information available in such content. Do your research and invest at your own risk.