The cryptocurrency industry is constantly changing and evolving, with new technologies and protocols emerging. In this article, we'll take a look at three major cryptocurrencies: Binance (BNB), Cardano (ADA), and Snowfall Protocol (SNW). The latter has taken centre stage as it has become one of the most profitable alternative investments in the market.
Cardano (ADA) declines by 2.5% since stablecoin launch announcement
According to an announcement made by Coti, one of the protocols supporting the creation of the stablecoin project, the decentralized Djed token is set to launch next week on Cardano (ADA) network. Before a user can acquire a Djed token, though, they must post more than 400% of the token's value as collateral. After its launch, over 40 dApps built on Cardano (ADA) will support Djed. As there are no stablecoins currently supported by Cardano (ADA) platform, Djed has been a widely awaited addition to the ecosystem. It was announced in early 2022. The Djed stablecoin is built with Cardano (ADA) reserves as a support system, to keep its value stable. Since the Djed release date was announced, the price of Cardano (ADA) has dropped from $0.381 to its current value of $0.37. This is a 2.5% decrease in Cardano's (ADA) price, which is in line with the overall sell-off in the cryptocurrency market. The crypto market is yet to see if Djed's launch will have a significant impact on Cardano's (ADA) price or overall growth.
Binance (BNB) sheds $2 after Bitzlato case
Reuters obtained blockchain records showing that cryptocurrency exchange Binance (BNB) processed over $346 million worth of bitcoin for the Bitzlato digital currency exchange, whose founder was arrested by U.S. officials last week for allegedly operating a "money laundering engine." According to the Financial Crimes Enforcement Network of the United States Treasury, Binance (BNB) was among Bitzlato's top three counterparties by the quantity of bitcoin received, between May 2018 and September 2022. In an email to Reuters, a representative for Binance (BNB) said the exchange had provided "substantial assistance" to FinCEN. Binance (BNB) emphasized its commitment to "working collaboratively" with government bodies. Binance (BNB) is yet to see major price movements after this incident but it has started declining gradually. Currently, Binance (BNB) has dropped $2 in the last 24 hours and is trading at $303.94, at the time of writing. Additionally, Binance (BNB) is 18.91% below its price from January 2022.
Snowfall Protocol (SNW) approaches the end of its presale phase
Snowfall Protocol (SNW) is already paving the way for a multi-chain future because of its innovative features, cutting-edge technology, and one-of-a-kind use case. With the Snowfall Protocol (SNW) dApp, users can securely and flexibly exchange both fungible and non-fungible assets. Snowfall Protocol (SNW) has had a phenomenal introduction in the market, setting a new standard for presales. So far, Snowfall Protocol's (SNW) presale is one of the best-performing events ever recorded in crypto history, considering its massive price gains of over 3000%. The unprecedented success of theSnowfall Protocol (SNW) presale, and the widespread interest in its vision of an unrestricted blockchain network, demonstrate the vital need for such a solution. Snowfall Protocol (SNW) has amassed $4 million in funding in just a few days since its introduction. The Snowfall Protocol (SNW) presale will conclude on February 3rd, and many investors believe that now is an excellent time to buy. Additionally, analysts anticipate that there will be a 1,000-fold increase in Snowfall Protocol (SNW) value once it's officially launched.
get in while you can and invest in Snowfall Protocol (SNW) today!!!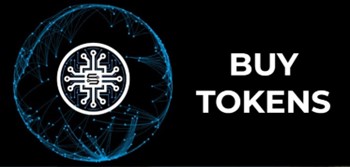 Presale: https://presale.snowfallprotocol.io
Website: https://snowfallprotocol.io
Telegram: https://t.me/snowfallcoin
Twitter: https://twitter.com/snowfallcoin
Disclaimer: This is a paid release. The statements, views and opinions expressed in this column are solely those of the content provider and do not necessarily represent those of NewsBTC. NewsBTC does not guarantee the accuracy or timeliness of information available in such content. Do your research and invest at your own risk.