Chainlink, a widely adopted decentralized oracle network, has been the subject of many rumors, with the latest being the integration of AI technology. Reliable sources close to the decentralized finance (DeFi) sector note that Chainlink hopes to incorporate Avorak AI into its price oracles as early as this summer. The rumors have sparked excitement among blockchain enthusiasts eager to enhance their capabilities.
What Is Chainlink?
Chainlink (LINK) is a secure and reliable decentralized oracle network (DON) for connecting smart contracts to external data sources. The Chainlink network runs on a decentralized blockchain, providing access to a trustless information-sharing environment. Chainlink allows off-chain tamper-proof and verifiable data to blockchain networks to guarantee the contracts' integrity. Chainlink's technology utilizes a network of nodes working to collect and validate external data before relaying it to smart contracts. Chainlink has established itself as a leading oracle network since 2017, with integrations to multiple blockchain platforms, like Ethereum, Polkadot, and Binance Smart Chain. The platform enjoys project support, including Web3 Foundation and Hedera Hashgraph. Chainlink's integration with Avorak AI will underline its potential as a critical infrastructure for the DeFi platforms.
Avorak AI
Avorak AI is a platform offering various tools and products aimed at simplifying human-led tasks related to blockchain and crypto trading. Avorak AI operates through its comprehensive suite of solutions bundled into a one-stop shop. Avorak AI's portfolio includes chatbots, image generators, and virtual assistants, which can automate various processes and improve workflows in many fields. Avorak AI's Avorak Trade uses powerful algos to analyze historical and current data to improve trading outcomes and enhance the efficiency of crypto trading.
Avorak's ICO is progressing well in phase five at $0.210, and holders are treated to 6% bonuses. Its second audit by SolidProof is attracting interested crypto enthusiasts to this record-breaking project, with many YouTube videos presenting positive accolades. Avorak AI has made plans to launch and list AVRK at $1 in various exchanges, including LAToken, CONSBIT, Azbit, and PancakeSwap. Apart from bonuses, investors can benefit from the fast-rising token prices and priority staking once it commences trading.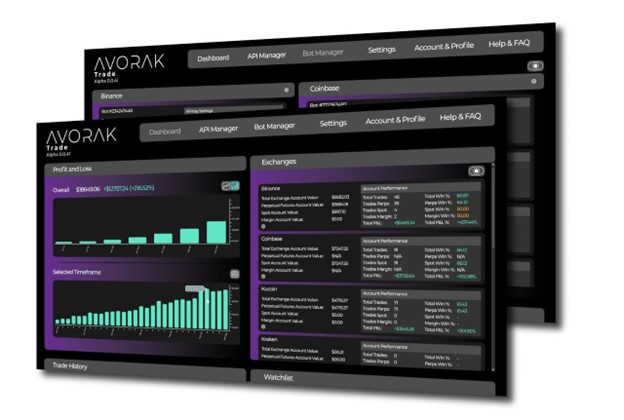 Avorak AI offers Avorak Write and Avorak Create. These are text and image generation tools that suit heavy users of content and images.  Avorak Write deploys natural language and internet scraping to produce content and images in the user's preferential style. This tool helps create marketing materials or other content with greater ease and efficiency.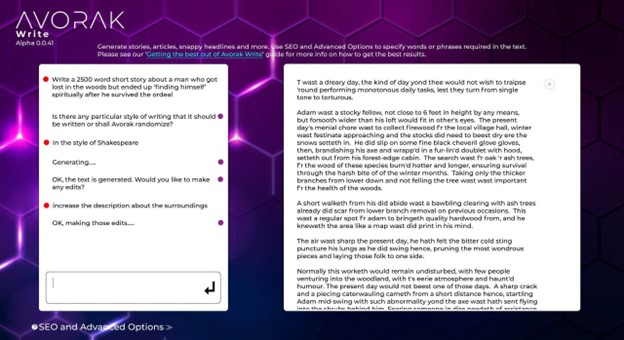 Is Chainlink A Good Investment?
As a bridge to DeFi blockchains and a possible link to centralized finance, Chainlink is posting an excellent performance. Banks can apply oracles to store account identities, client contacts, and transaction information. Chainlink has more use cases, including insurance, NFTs, and gaming. It can work with any blockchain. Its AI integration with Avorak will widen its price oracles scope to include trading tools and price prediction algos, thereby simplifying the crypto trading process. As such, Chainlink is an investment worth venturing into.
Avorak AI's Integration Benefits to Chainlink
Chainlink's AI adoption brings significant implications for the broader DeFi ecosystem. By incorporating AI technology into its price oracles, Chainlink benefits from AI's accuracy and reliability, making it more attractive to DeFi projects requiring real-time and reliable price data in executing trades. By leveraging AI algorithm analytics, Chainlink can offer more comprehensive and flexible solutions than current offerings.
Conclusion
AI and blockchain integration has been a hot topic, and Chainlink's rumored interest in Avorak AI showcases how the two technologies can work to drive the constant evolution of the DeFi space. New developments like Chainlink's rumored AI integration this summer will play an increasingly critical role in shaping the cryptos' future.
Here are links to more Avorak information and its ICO:
Website: https://avorak.ai
Buy AVRK: https://invest.avorak.ai/register
Disclaimer: This is a paid release. The statements, views and opinions expressed in this column are solely those of the content provider and do not necessarily represent those of NewsBTC. NewsBTC does not guarantee the accuracy or timeliness of information available in such content. Do your research and invest at your own risk.