It's no secret that the crypto industry is shrouded in mystery and oftentimes lacks transparency. This was most recently demonstrated when the popular crypto exchange, FTX, experienced a collapse, leaving many investors wondering what happened to their money.
In the aftermath of the FTX collapse, two of the biggest crypto exchanges – Binance Coin (BNB) and Huobi Token (HT) – couldn't offer much clarity to their investors. This lack of information heightened the anxiety and uncertainty surrounding these exchanges, leading to price declines. On the other hand, Snowfall Protocol (SNW) rose to new highs despite the market conditions. In this article, we will discuss the current and future prospects of the Huobi token (HT), Binance Coin (BNB), and Snowfall Protocol (SNW).
Binance Coin (BNB) drops to major support levels
The crypto market is in disarray as a result of the lack of transparency surrounding Binance Coin's (BNB) financial situation. The United States Department of Justice is looking into one of the 'biggest' cryptocurrency exchanges, Binance (BNB), for possible money laundering and sanctions violations. Since the FTX collapsed in November, its outsized role and impact on Binance Coin (BNB) have been under closer examination. Following the recent chaos, market participants are on high alert for any developments with the Binance Coin (BNB) trail. Additionally, fear among investors has emerged in the crypto market, majorly for Binance Coin (BNB). Binance Coin (BNB) dropped below its multi-month support of $252 when the cryptocurrency market crashed, and the price has been declining since. The outcome was a 16% drop in the price of Binance Coin (BNB), over the course of two weeks, beginning in the middle of December.
Huobi Token (HT) declines by 86%
Huobi token (HT) is one of many tokens that have been the most impacted in value alongside the cryptocurrency market this year. After it was discovered that a wallet associated with Huobi Token (HT) had transferred 10,000 ETH to deposit wallets at Binance and OKX in November, the market crashed. This was mainly due to the collapse of the FTX (FTT) exchange, sending Huobi Token (HT) to a low of $3.91. Since last Sunday, the value of a Huobi Token (HT) has dropped by 15.13%. Additionally, Huobi Token's (HT) current price of $5.28 is 86.72% less than its all-time high of $39.81. According to market watchers, a large downward correction would have been triggered by a price drop below $5.50, which the token has already surpassed. Huobi Token's price forecasts for the next two years are generally pessimistic, with some analysts predicting prices in the $0.7-$4 range.
Snowfall Protocol (SNW) raises over $3 million in two months
Since its introduction, Snowfall Protocol (SNW) has been the talk of the crypto space amongst savvy investors and market analysts. The goal of Snowfall Protocol (SNW) is to create a distributed, trustworthy infrastructure for apps and services. Snowfall Protocol (SNW) allows users to transfer assets easily and quickly with its one-of-a-kind bridging technology. Snowfall Protocol's (SNW) remarkable performance may be traced back to these cutting-edge capabilities from its presale introduction two months ago. Snowfall Protocol (SNW) has had two incredibly successful presale rounds so far, bringing in a total of $3 million.
Snowfall Protocol (SNW) tokens in the second round were in such high demand that they sold out ahead of schedule. The third presale round of Snowfall Protocol (SNW), which began at the beginning of this month, has also been quick to announce enormous progress. In just a few weeks, the value of a single SNW token has climbed by 400%, from $0.005 to $0.14. Snowfall Protocol (SNW) is all set to launch at a price of $0.24 by next month.'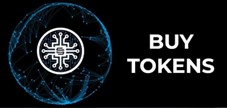 get in while you can and invest in Snowfall Protocol (SNW) today!!!
Presale: https://presale.snowfallprotocol.io
Website: https://snowfallprotocol.io
Telegram: https://t.me/snowfallcoin
Twitter: https://twitter.com/snowfallcoin
Disclaimer: This is a paid release. The statements, views and opinions expressed in this column are solely those of the content provider and do not necessarily represent those of NewsBTC. NewsBTC does not guarantee the accuracy or timeliness of information available in such content. Do your research and invest at your own risk.