Snowfall Protocol (SNW) is a DeFi-focused protocol that allows for the exchange of fungible and non-fungible tokens across multiple chains. Users can transfer assets across over 200 of the most popular Ethereum Virtual Machine (EVM) and non-EVM compatible chains using Snowfall's technology. Today, Snowfall Protocol (SNW), Aptos (APT), and PancakeSwap (CAKE) are all making headlines for different reasons. This article will go over the most recent developments in the three ecosystems.
Aptos Leads the Layer-1 Token Rally with A 60% Weekly Increase
Aptos (APT) layer-1 network has quadrupled from $4 to $16 in just three weeks in 2023. Aptos has increased by up to 60% in the last week alone.
Aptos was launched in October 2022 as a rival to Solana and Ethereum. Aptos now has a market cap of more than $2 billion, ranking 35th among the most valuable networks.
Aptos' recent price surge began two weeks ago when the popular decentralized exchange PancakeSwap voted to continue its deployment on Aptos. PancakeSwap currently holds a 58.5% dominance over the other DEXs on the Aptos blockchain, with $32.2 million in total value locked (TVL). Other reasons for Aptos' rally include its recent integration into Atomic Wallet, a non-custodial multi-chain crypto wallet, as well as increased interest in the network's NFT space.
PancakeSwap Burns Over $100 Million Worth Of CAKE
PancakeSwap has officially removed more than $100 million in tokens from circulation in 2023 after four weeks of token burns. PancakeSwap launched the $CAKE burn program to mitigate token inflation. Following the recent burn, PancakeSwap has burned approximately 28 million CAKE tokens worth more than $109 million. PancakeSwap price has risen by roughly 23% since the beginning of the year in response.
PancakeSwap DEX users have access to a variety of features, including swapping, yield farming, syrup pools, an automated market maker, initial farm offerings (IFOs), an NFT profile system, and other tools. PancakeSwap also allows users to participate in trading, yield farming, lotteries, prediction, and NFT collectibles.
Snowfall Protocol Set to Moon in 2023 After Exceptionally Successful Presale Campaign
Snowfall Protocol (SNW) is here! A new age of cross-chain solutions is here! Think of Snowfall Protocol (SNW) as the pivotal piece that has been missing, hindering the blockchain industry from achieving interoperability.
The Snowfall Protocol (SNW) team has a long history in the industry, having worked on other projects. The team has built Snowfall as a stronger one-stop-shop for everything multichain by capitalizing on the letdowns of other interoperability solutions.
Snowfall Protocol (SNW) launched its presale campaign to raise protocol funding in the fourth quarter of last year. Snowfall Protocol (SNW) is nearing the end of this presale campaign and is set to launch on February 3rd. Snowfall's presale campaign has broken record after record, implying investor confidence in the protocol. Snowfall, for example, sold a record of over 200 million (SNW) tokens in just two months and raised over $3 million from the sale. According to team reports, this value has recently surpassed $5 million.
After the campaign, Snowfall Protocol (SNW) will be listed on PancakeSwap for $0.22 per token. Following that, market analysis projects a quick price increase past $0.50 and subsequent returns of 1000% to 5000% as the protocol establishes itself in the market. Snowfall Protocol (SNW) is currently valued at $0.20 per token, the lowest it'll ever be. Thus, this is an excellent time to invest! Jump in today and purchase SNW tokens at the protocol's ongoing presale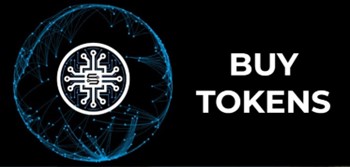 For more information, visit Snowfall Protocol at:
Presale: https://presale.snowfallprotocol.io
Website: https://snowfallprotocol.io
Telegram: https://t.me/snowfallcoin
Twitter: https://twitter.com/snowfallcoin
Disclaimer: This is a paid release. The statements, views and opinions expressed in this column are solely those of the content provider and do not necessarily represent those of NewsBTC. NewsBTC does not guarantee the accuracy or timeliness of information available in such content. Do your research and invest at your own risk.