In the ever-dynamic world of cryptocurrencies, calm is a rarity. Today is no different, as the market buzzes with excitement. Among the top 36 alternative coins, Tron (TRX) stands out as the lone warrior, boasting a vibrant green candle on the charts. With a solid 7% surge, TRX confidently hovers around the $0.08 mark, setting hearts aflutter.
But that's not all—brace yourselves for more adrenaline-pumping news. Caged Beasts ($BEASTS), a rising crypto star, is gearing up for an epic presale that promises to send investors' pulses racing in anticipation.
Tron's In The Crypto Spotlight As It Pumps 7%
In a surprising twist, the cryptocurrency market recently experienced a widespread downturn, with major assets, including Bitcoin (BTC), suffering significant losses. Bitcoin's value plummeted back to the $26,000 range, casting a bearish shadow over the market as a whole. However, amidst this downward trend, Justin Sun's Tron (TRX) stood out by defying the odds and showcasing a contrasting trajectory.
TRX emerged as today's top performer, boasting an impressive daily rise of 7.01%. At the time of writing, the asset was trading at $0.07743. Notably, the Tron network witnessed a surge in trading activity over the past few hours, with recent data revealing a staggering 115.81% increase in its 24-hour trading volume, totaling $479,026,771.
The recent upswing in Tron's TRX price can be attributed to a Twitter-fueled rumor that has been making the rounds. Discussions and speculation surrounding Tron's potential to become a legally recognized tender in Hong Kong gained momentum, generating a buzz in the crypto community. According to the hearsay, there are growing expectations that TRX may attain legal status starting from June 1. This exciting rumor, coupled with TRX's price surge, has propelled Tron into the spotlight, making it the talk of the crypto town.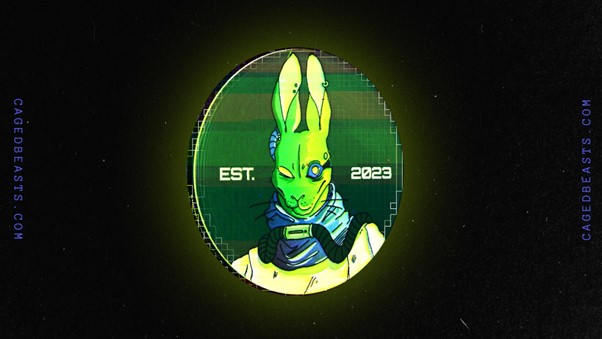 Caged Beasts: Prepares To Unleash Its Ferocious Presale
Caged Beasts ($BEASTS) is a rising star in the cryptocurrency arena, preparing to unleash an epic presale extravaganza. This is your chance to seize a potential goldmine of an opportunity, with tokens available at unbeatable discounted prices. Brace yourself for a wild ride filled with excitement, as Caged Beasts offers thrilling bonuses and exclusive perks.
Caged Beasts is more than just a coin; it's a vibrant community ready to captivate your attention. Prepare yourself for an immersive experience like no other, with intense community engagement, heart-pounding competitions, mind-blowing bonuses, unforgettable events, and abundant voting opportunities. And hold on tight because that's just the beginning. Be prepared to be involved in exclusive happenings and to be among the privileged few to dive into the world of NFTs with insider access to upcoming drops.
The countdown has begun. Soon, the beast will be unleashed, and Caged Beasts will make a roaring debut in the spotlight. Prepare yourself for a great return on investment as the earliest stages of the Caged Beasts presale looks set to redefine the game of meme coins and crypto as a whole.
For more info on Caged Beasts:
Website: https://cagedbeasts.com
Twitter: https://twitter.com/CAGED_BEASTS
Telegram: https://t.me/CAGEDBEASTS
Disclaimer: This is a paid release. The statements, views and opinions expressed in this column are solely those of the content provider and do not necessarily represent those of NewsBTC. NewsBTC does not guarantee the accuracy or timeliness of information available in such content. Do your research and invest at your own risk.