Because transactions are verified using encryption, cryptocurrency has earned its moniker. This means that storing, transmitting, and recording cryptocurrency data to public ledgers uses sophisticated code. Encryption's goal is to offer security and protection.
Normal fiat money and traditional banking institutions do not carry out this thorough process, so how sure are users that they are as safe as they claim it to be? Cryptocurrency is constantly proving to the world that it is a more secure option. Cryptoons (CTOON), VeChain (VET), and Maker (MKR) have also been able to reassure us through the crypto market.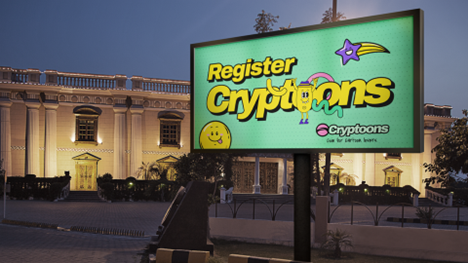 VeChain (VET) Focuses Only on Its Blockchain, Neglecting the Rest of Its Ecosystem
VeChain is a holdover from when many corporate executives disregarded cryptocurrency but accepted the technology that underpinned the money. VeChain ll, a blockchain initiative founded in 2015, aims to assist businesses in resolving problems with trust and transparency across numerous global supply chains. Large enterprises can now better track carbon credits and guard against the spread of counterfeit goods, thanks to the network.
On the VeChain platform, there are two different crypto tokens: VeChain (VET and VTHO). The payment token is called VeChain (VET), and the network's gas is bought with VTHO (similar to ETH in Ethereum). One drawback to VeChain (VET) is that it is solely based on its blockchain.
VeChain developer has offices in China, Europe, the United States, Singapore, and Japan. It has significant connections and partnerships with several Chinese corporate and governmental organizations. Over time, VeChain (VET) intends to concentrate on the further expansion and development of these alliances.
Maker's (MKR) Stability is Questionable, Unlike Its Fiat-based Counterpart
The Maker program, which serves as the foundation for the DAI stablecoin, uses Maker (MKR) as its utility token. DAI and Maker have a complicated connection managed by Maker (MKR) tokens because DAI was one of the first Ethereum-based (ERC-20) tokens to launch on the Ethereum network. On Binance, the price of MKR is real-time updated.
The DAI token, which debuted in 2017, is supported and secured by the Maker (MKR) token, which MakerDAO established. To participate in the governance processes related to the Dai ecosystem, Maker (MKR) is also employed as a governance token. Maker (MKR) holders make major choices regarding the system's operation and future.
The Maker ecosystem has a variety of applications, including governance. One of the first Decentralized Autonomous Organizations (DAOs), MakerDAO, introduced and utilized active proposal smart contracts, which have a high level of accountability and provide users influence over the Maker platform.
One drawback of the Maker (MKR) token is that its stability is dependent on collateralization and incentives, which makes it more volatile.
Cryptoons (CTOON); A Cryptocurrency for Webtoons Lovers
Powered by the CTOON cryptocurrency, the Cryptoons platform will appeal to manga, webcomics, comic books, and graphic novels fans. Cryptoons aims to serve as a platform for users to access this content. Cryptoons' creators will ensure that everybody who joins Cryptoons receives a genuine return on their time and purchases. They have developed a system that works for merchants, buyers, and producers to accomplish this.
The Non-Fungible Token (NFT) factory and cosmic Launchpad are the two major products of Cryptoons. The cosmic Launchpad is users' greatest option if they seek a single spot to find the best comic books and graphic novel content. Several fans of manga, web forums and comic books are working together on these initiatives. Holders of the Cryptoons (CTOON) token can have direct access to these core products.
Cryptoons (CTOON)
Presale: https://www.cryptoons-token.com/how-to-buy
Website: https://www.cryptoons-token.com/
Telegram: https://t.me/CryptoonsTokenOfficial
Disclaimer: This is a paid release. The statements, views and opinions expressed in this column are solely those of the content provider and do not necessarily represent those of NewsBTC. NewsBTC does not guarantee the accuracy or timeliness of information available in such content. Do your research and invest at your own risk.