The highly rated Decentralized Accessible Content Chain (DACC) project announces its strategic cooperation with blockchain incubator BitTemple in Singapore to explore global blockchain market and enhance its industry influence.
Sky, DACC's foundation partner, also the co-founder of 499 Community and 3 AM community, announced the partnership in Singapore.
"DACC put high position for the global blockchain market. Dedicated to a decentralized rights management content blockchain, we hope, by cooperating with local and international companies and institutions, DACC can help more developers, companies and industry professionals all across the world to solve the issues of unclear and abuse of content and user data rights in the digital media industry globally," Sky said at the sing-up event at BitTemple.
The event gathers over 500 people from South Korea, Vietnam, Singapore and China and 20+ top investment institutions and exchanges.
The DACC platform is the world's first decentralized Identity and Access Management (IAM) content chain that gives users and content creators methods to securely initiate, store and manage access permissions to their data and intellectual property (IP). Dedicated to solving the issues of unclear and abuse of content and user data rights in the digital media industry, DACC's IAM technology ensures content creators and owners have full control over how their data is accessed, shared and monetized. In addition, a full suite of developer tools will be available for developers to build any content-related platform and decentralized application (DAPP) on top of DACC's platform and infrastructure.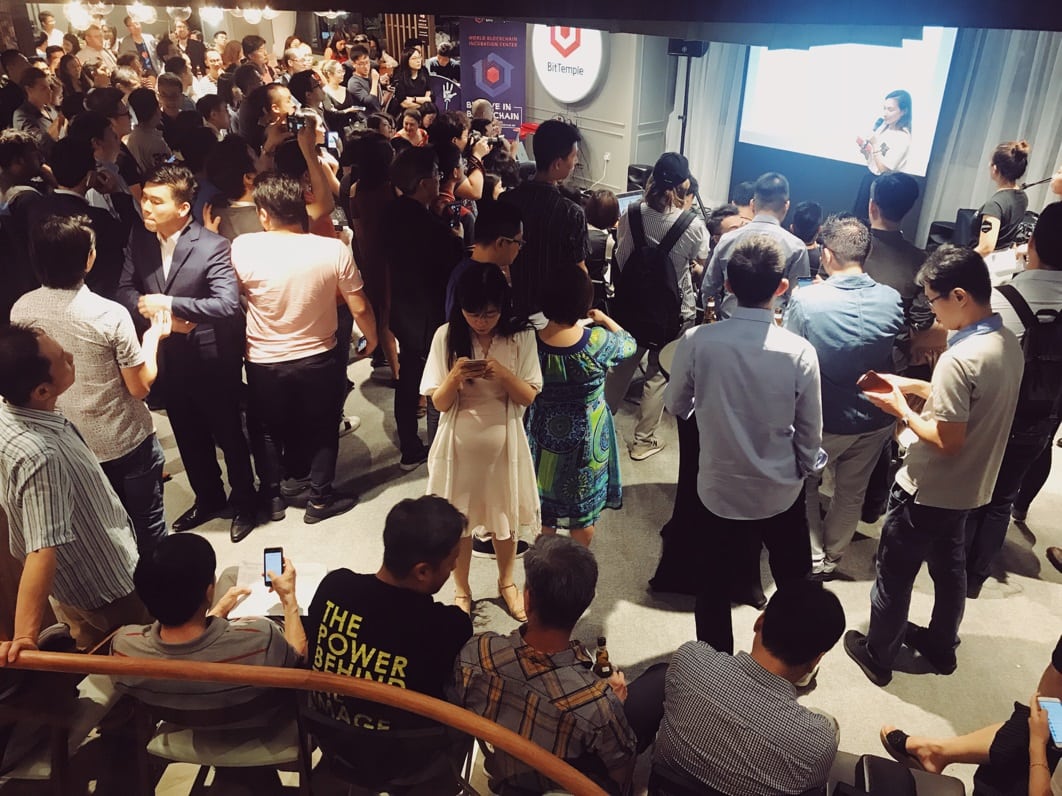 It has been rated as one of the most noteworthy blockchain projects in Q2 2018 by Influencive and has been featured in Forbes, Entrepreneur, Inc, and more.
The project has already completed the design of its core IAM-based distributed file system as well as its original DAPP Demo development, and will be moving ahead with developing its bottom public chain. The rapid progress stems from the core team's deep expertise in the blockchain and software sectors, as well as leveraging on the experience of its 128 world-class advisors, partners, and investors such as TRON, Consensus Capital, D Fund, Crypto Capital, Block VC, Kim's Capital and GIFTO.
Additionally, DACC has significant community support. DACC's foundation partner, Sky, is the co-founder of the 3 AM community and 499 Community. The project not only has China's largest community support, but also has hundreds of thousands of overseas community supporters.
Check out the DACC Whitepaper – http://www.dacc.co/whitepaper/Dacc.pdf
Chat on Telegram – https://t.me/dacc_official_group_english
About Decentralized Accessible Content Chain (DACC)
Decentralized Accessible Content (DACC) is revolutionizing the digital content and media industry. As a public blockchain featuring content ownership and access management at the infrastructure level, the DACC platform is set to introduce a new interactive way of experiencing digital content with an innovative token economy that incentivizes and rewards content creators and consumers.
About 499 Blockchain Community
499 Blockchain Community has gathered the most influential and attractive female entrepreneurial elites in the circle of blockchain. It is committed to creating a platform for female leaders in the blockchain industry and is a beautiful landscape in the cryptocurrency circle.