Oliver Linch, the CEO of crypto exchange Bittrex Global, believes that crypto should establish itself as a distinct component of traditional finance rather than trying to fit into existing financial products. There are several projects working to ingratiate crypto into the world of finance, in this article we're going to talk about three of these projects; Monero (XMR), DogeMiyagi (MIYAGI), and Binance (BNB).
Monero Receives Bearish Rating
According to InvestorsObserver, Monero (XMR) has received a bearish rating. The coin is currently down 0.46% at $151.22, while the broader crypto market is up by 1.93%. The Sentiment Score, which measures Monero's performance over the past five days based on volume and price movement, indicates a bearish sentiment.
The coin is trading near its five-day low of $150.36, with support set around $151.17 and resistance at $152.51. Monero has been experiencing low trading volume recently. Due to a lack of data, this cryptocurrency may be less suitable for certain investors.
DogeMiyagi: Karate Dog Unleashed!
"First learn to stand, then learn to fly. Nature rule, Investor-san not mine." So says the wise master Mr.Dogemiyagi, DogeMiyagi (MIYAGI)'s karate dog mascot. That is why DogeMiyagi is taking its time with a presale prior to launch.
As we all know, meme coins are primarily communal projects. A meme coin stands on the shoulders of its community, and DogeMyiagi is building its community by providing security with a detailed roadmap and planning ahead. Not to forget the enticing features it offers to attract investors.
So far, DogeMiyagi has established itself as a true community coin by giving decision-making power over to the community, by creating a DAO that enables decentralized governance. And for those wishing to ingratiate themselves further into the community by creating an NFT collection that can act as an owners' club with exclusive access to content and events.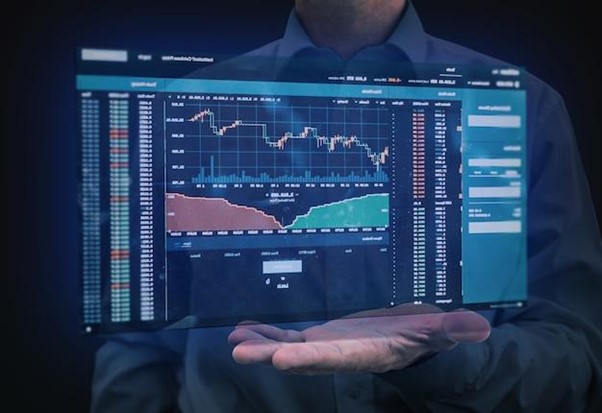 Binance Banned By Australian Bank
Binance has been removed from a major Australian payments service and banned by Westpac, Australia's oldest bank. Binance Australia announced on Twitter that it could no longer facilitate PayID deposits and that bank transfer withdrawals would also be affected.
The use of PayID has been linked to an increasing number of scams, leading to concerns and warnings from banks. Additionally, Westpac has implemented new customer protections to reduce scam losses related to cryptocurrency payments, effectively prohibiting transactions with Binance.
Binance has faced regulatory challenges globally, with warnings and legal actions from various regulators. Despite the setbacks, Binance reassured its customers that their funds are safe through the Secure Asset Fund for Users. The company is actively seeking alternative providers to continue offering Australian dollar deposits and withdrawals.
Linch argued that regulators, especially in the US, often view crypto through the lens of traditional finance, which he believes is ineffective. Instead, he envisions a future where crypto seamlessly integrates into traditional finance. The beginnings of said future can already be seen, as crypto is indeed incorporating itself into global TradFi and becoming a household name after years of being a niche interest.
DogeMiyagi's presale is live now and will be for a limited time. However, with every new stage of presale comes a rise in prices, so act fast and maximize your potential profit!
Click To Know More About DogeMiyagi:
Website: https://dogemiyagi.com
Twitter: https://twitter.com/_Dogemiyagi_
Telegram: https://t.me/dogemiyagi
Disclaimer: This is a paid release. The statements, views and opinions expressed in this column are solely those of the content provider and do not necessarily represent those of NewsBTC. NewsBTC does not guarantee the accuracy or timeliness of information available in such content. Do your research and invest at your own risk.